Robert D. Dienes
Licensed Associate Real Estate Broker
rdienes@bhsusa.com
212-906-9375 c: 917-570-7599
For more than twenty-five years, I have taken the complexity out of complex residential real-estate transactions.
Combining my passion and desire to have my clients live in the style they have been dreaming about, I achieve extraordinary results for buyers, sellers, developers and property managers. I am an active member of the Real Estate Board of New York and I truly understand New York City residential real estate markets.
You can count on me to successfully represent your interests with extraordinary enthusiasm, diligence and skill.
445 Park Avenue
New York, NY 10022
Brown Harris Stevens Residential Sales, LLC
Robert D. Dienes's Current Listings
10 MITCHELL PLACE COOPERATIVE
$499,000
Bedrooms: -
Bathrooms: 1.0
ID: 3775702
Robert D. Dienes (212) 906-9375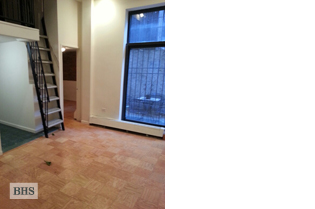 EAST 62ND STREET RENTAL
$2,700
Bedrooms: 1
Bathrooms: 1.0
ID: 9345916
Robert D. Dienes (212) 906-9375 EAST 73RD STREET RENTAL
$1,995
Bedrooms: 1
Bathrooms: 1.0
ID: 11964699
Robert D. Dienes (212) 906-9375 WEST 50TH STREET RENTAL
$1,895
Bedrooms: -
Bathrooms: 1.0
ID: 12040435
Robert D. Dienes (212) 906-9375
Listings Currently In Contract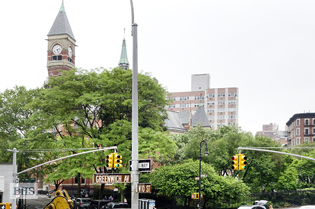 33 GREENWICH AVENUE COOPERATIVE
$1,495,000 - Contract Signed
Bedrooms: 2
Bathrooms: 2.0
ID: 10013465
Robert D. Dienes (212) 906-9375
The following is a list of selected sold properties in which Robert D. Dienes has represented the seller, the buyer, or both:
COOPERATIVES AND CONDOMINIUMS
302 96TH STREET, 1C
302 96TH STREET, 4U
301 EAST 22ND STREET, 1C
310 EAST 46TH STREET, 11D
212 EAST 47TH STREET, 6G
455 EAST 51ST STREET, 1D
414 EAST 52ND STREET, 6C
310 EAST 53RD STREET, 7B
201 EAST 66TH STREET, 5K
310 EAST 70TH STREET, 10C
400 EAST 70TH STREET, 2204
300 EAST 71ST STREET, 14M
524 EAST 72ND STREET, 30B
243 EAST 77TH STREET, 2A
205 EAST 78TH STREET, 15J
308 EAST 79TH STREET, 9L
10 MITCHELL PLACE, 1D/F
10 MITCHELL PLACE, 2E
10 MITCHELL PLACE, 3B
10 MITCHELL PLACE, 9H
929 PARK AVENUE, 10C
983 PARK AVENUE, 14D
870 UNITED NATIONS PLAZA, 12C
310 WEST 55TH STREET, 2J
310 WEST 55TH STREET, 2J
20 WEST 64TH STREET, 18K
215 WEST 98TH STREET, 10B
741 WEST END AVENUE, 3A