Robert Donigan
Licensed Real Estate Salesperson
rdonigan@bhsusa.com
718-613-2771 c: 917-214-9645
For over 20 years, Brownstone Brooklyn Real Estate has been Robert's passion.  His easy manner and skills as a  problem solver account for some of his success. Robert strives to work at your pace. He is keenly aware that the stakes, risks and emotions can all run high with the process of purchasing a home. Working with Robert you will never doubt that you have a seasoned advocate on your side. If a problem can't be avoided, you will witness Robert aptly proving a solution.
His work in local brokerage has been complimented by his various investments and restorations. In 1997 , after six years in Brooklyn Heights, Robert purchased and restored an 1854 Federal style townhouse Cheever Place in Cobble Hill. A few years later he purchased and restored a 4-story landmark brownstone on 1st Street in Park Slope.
For many reasons, residents seek out Robert Donigan for his real estate expertise. Whether it's brokerage, investment considerations or how to best restore a rough cut gem, you know you are in good hands once you've worked with Robert.
129 Montague Street
Brooklyn, NY 11201
Brown Harris Stevens Brooklyn, LLC
Robert Donigan's Current Listings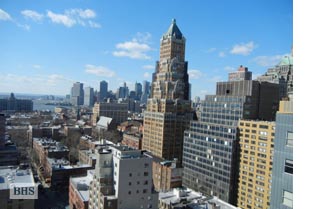 96 SCHERMERHORN STREET COOPERATIVE
$699,000
OPEN HOUSE: 12/8/2013, 12:00 - 2:00Bedrooms: 2
Bathrooms: 2.0
ID: 9016427
Robert Donigan (718) 613-2771
Micha Hendel (718) 858-2081
The following is a list of selected sold properties in which Robert Donigan has represented the seller, the buyer, or both:
COOPERATIVES AND CONDOMINIUMS
351 21ST STREET, 2F
306 2ND STREET, 1B
333 4TH STREET, 6H
333 4TH STREET, 6H
105 ASHLAND PLACE, 8E
135 ASHLAND PLACE, 15B
135 ASHLAND PLACE, 16A
135 ASHLAND PLACE, 5B
892 BERGEN STREET, 3C
44 BUTLER PLACE, 1F
201 CLINTON AVENUE, 4F
365 CLINTON AVENUE, 9B
40 CLINTON STREET, 6H
100 CONGRESS STREET, 202
1239 DEAN STREET, 1
1239 DEAN STREET, 2
1239 DEAN STREET, 4
1239 DEAN STREET, GARDEN
360 FURMAN STREET, 1133
360 FURMAN STREET, 736
360 FURMAN STREET, 737
20 HENRY STREET, 4D/S
712 SACKETT STREET, 1F
712 SACKETT STREET, 1R
712 SACKETT STREET, 2F
712 SACKETT STREET, 3F
712 SACKETT STREET, 3R
712 SACKETT STREET, 4F
714 SACKETT STREET, 1F
714 SACKETT STREET, 1R
714 SACKETT STREET, 2F
714 SACKETT STREET, 3F
714 SACKETT STREET, 4F
714 SACKETT STREET, 4R
430 STERLING PLACE, 3A
175 WILLOUGHBY STREET, 7C
191 WILLOUGHBY STREET, 4A
TOWNHOUSES
100 14TH STREET
288 16TH STREET
82 DOUGLAS STREET
71 IRVING PLACE
65 RAPELYE STREET
169 STRATFORD ROAD