Roy Beason
Licensed Real Estate Salesperson
rbeason@bhsusa.com
212-396-5824 c: 347-526-2674
Born in Brooklyn, I left New York at a young age. My family moved to the hometown of James Brown and the Master's Golf Tournament.  While in Augusta, Georgia, I fell in love with real estate. At 13, my Aunt and I would drive around fairly empty subdivisions being built in the area. We would often stop and take tours of homes I particularly liked.  I returned to New York in the summer of 2003, the day of the black out! With my luggage stuck at the airport, and the subway not in service, I took a bus to the Upper West Side. Walking along the packed streets, impressed at how New Yorker's thrived despite the power outage, I realized I was home.
I joined Brown Harris Stevens in 2005.  After a year, I became an assistant to the top producing broker in our Westside office and one of the most successful in New York City, Lisa Lippman.  This fantastic experience gave me a tremendous appreciation for what it takes to be professional, successful and effective. My keen eye, quick response and strong work ethic was soon noticed and I was given the opportunity to take part in the sale of a downtown Tribeca loft conversion.  In less than a year, seeing hundreds of buyers and the sale of all 29 units totaling over $30 million dollars, I am confident in my ability to serve you.
Prior to becoming a broker, I enjoyed a career in classical music. Earning a Master of Music Degree, I studied Oboe with the legendary pedagogue, John Mack of the Cleveland Orchestra. Playing the oboe has allowed me to travel all over the country and the good fortune to have over ten countries stamped in my passport. Likewise, working in real estate has taken me to all five boroughs and to the end of every train line in this great city.
1926 Broadway
New York, NY 10023
Brown Harris Stevens Residential Sales, LLC
Roy Beason's Current Listings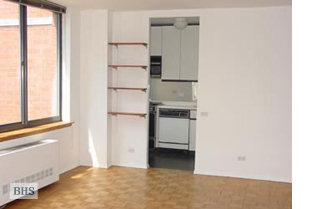 WEST 89TH STREET RENTAL
$2,400
Bedrooms: -
Bathrooms: 1.0
ID: 9193594
Roy Beason (212) 396-5824
Aracely Moran (212) 588-5649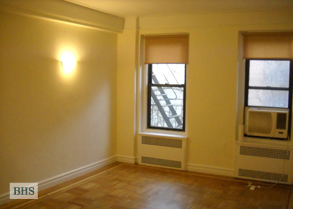 WEST 89TH STREET RENTAL
$2,050
Bedrooms: -
Bathrooms: 1.0
ID: 9337902
Roy Beason (212) 396-5824
Aracely Moran (212) 588-5649
The following is a list of selected sold properties in which Roy Beason has represented the seller, the buyer, or both:
COOPERATIVES AND CONDOMINIUMS
70 PARK TERRACE EAST, 3B
90 WILLIAM STREET, 10G