Sallie G. Stern
Licensed Associate Real Estate Broker
sstern@bhsusa.com
212-906-9270 c: 917-692-8867
One of Wall Street's first woman equity traders, Sallie Stern left Alliance Capital Corporation to join Brown Harris Stevens, where she has worked for over 23 years.  As a Senior Vice President, Managing Director, she specializes in high end co-operative apartments, condominiums and townhouses. In 2005, Sallie represented the buyer for one of the highest priced townhouses sold in Manhattan.  Moreover, as a credit to her experience, she has been selected to serve as the Broker Specialist for some of the firm's most distinguished managed properties, including 485 Park Avenue, 885 Park Avenue and 21 East 79th Street. 
A resident of New York City for over 30 years, Sallie is well-acquainted with all of Manhattan's neighborhoods, particularly the Upper East Side, where she has lived for many years.  Consistently recognized as a top producer at Brown Harris Stevens, she has successfully represented a number of prominent figures in Business, Finance, and the Arts.  Sallie is well-known for her discretion and expertise. Her keen judgment, strong negotiating skills, knowledge of the real estate market, and extensive experience with managing agents are appreciated equally by both buyers and sellers.  In addition, she makes strong use marketing tools uniquely created by Christie's Great Estates, of which Brown Harris Stevens is an exclusive affiliate.  These materials enhance the advertising of top properties and reach an affluent global network.
Sallie is married with two children and is an active participant in New York City philanthropy. She is a member of the Real Estate Board of New York (REBNY).
1121 Madison Avenue
New York, NY 10028
Brown Harris Stevens Residential Sales, LLC
Sallie G. Stern's Current Listings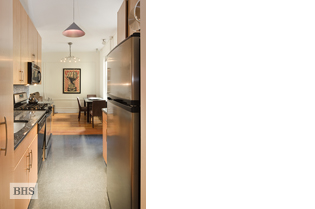 340 WEST 19TH STREET 20 COOPERATIVE
$749,000
OPEN HOUSE: 12/8/2013, 2:00 - 4:00Bedrooms: 2
Bathrooms: 1.0
ID: 3978134
Sallie G. Stern (212) 906-9270
Kurt D. Weyrauch (212) 906-9210
The following is a list of selected sold properties in which Sallie G. Stern has represented the seller, the buyer, or both:
COOPERATIVES AND CONDOMINIUMS
15 CENTRAL PARK WEST, 36A
300 CENTRAL PARK WEST, 10F
300 CENTRAL PARK WEST, 25G
210 EAST 15TH STREET, 9M
425 EAST 51ST STREET, 8A
136 EAST 56TH STREET, 14C
45 EAST 62ND STREET, 2B
139 EAST 63RD STREET, 2A
27 EAST 65TH STREET, 5B/C
150 EAST 69TH STREET, 18R
33 EAST 70TH STREET, 2N/2R
33 EAST 70TH STREET, 3E
45 EAST 72ND STREET, 6B
140 EAST 72ND STREET, 21A
164 EAST 72ND STREET, 13B
524 EAST 72ND STREET, 36D/E/F
20 EAST 74TH STREET, 9H
175 EAST 74TH STREET, 3C
300 EAST 74TH STREET, 12A
300 EAST 74TH STREET, 2F
330 EAST 75TH STREET, PH/40B
21 EAST 79TH STREET, 2FLR
31 EAST 79TH STREET, 12E
201 EAST 79TH STREET, 5I
133 EAST 80TH STREET, 3A
345 EAST 80TH STREET, 23E
40 EAST 83RD STREET, 9E
40 EAST 84TH STREET, 11D
103 EAST 84TH STREET, 7C
125 EAST 84TH STREET, 7D
250 EAST 87TH STREET, 28C/D
40 EAST 88TH STREET, 14A
360 EAST 88TH STREET, 32C
14 EAST 90TH STREET, 3E
14 EAST 90TH STREET, 3E
40 EAST 94TH STREET, 17B
75 EAST END AVENUE, 5A
75 EAST END AVENUE, 7A
200 EAST END AVENUE, 11I
641 FIFTH AVENUE, 32H
641 FIFTH AVENUE, 35G
930 FIFTH AVENUE, PH
993 FIFTH AVENUE, PH
1035 FIFTH AVENUE, 16E
1035 FIFTH AVENUE, 8E
1035 FIFTH AVENUE, 8E
1133 FIFTH AVENUE, 12FL
1435 LEXINGTON AVENUE, 4E
465 PARK AVENUE, 2001/2
470 PARK AVENUE, 8A
480 PARK AVENUE, 8E
480 PARK AVENUE, 9J
580 PARK AVENUE, 5A
755 PARK AVENUE, 4A
785 PARK AVENUE, 12A/C
785 PARK AVENUE, 12AC
785 PARK AVENUE, 13C
785 PARK AVENUE, 9B
800 PARK AVENUE, 11FL
888 PARK AVENUE, 3B
935 PARK AVENUE, 2B
935 PARK AVENUE, 3A
940 PARK AVENUE, 8B
941 PARK AVENUE, 2/3A
941 PARK AVENUE, 3/4C
941 PARK AVENUE, 4C
941 PARK AVENUE, 8/9C
993 PARK AVENUE, 4B
1125 PARK AVENUE, 3A
1235 PARK AVENUE, 14B
222 RIVERSIDE DRIVE, 14B
222 RIVERSIDE DRIVE, 15B
5 TUDOR CITY PLACE, 825
15 UNION SQUARE WEST, 10B
845 UNITED NATIONS PLAZA, 43D
870 UNITED NATIONS PLAZA, 13B
470 WEST 24TH STREET, PH-A
15 WEST 53RD STREET, 22B
17 WEST 54TH STREET, 6D
24 WEST 55TH STREET, 2B
50 WEST 9TH STREET, 4A
50 WEST 9TH STREET, 4A
TOWNHOUSES
115 EAST 35TH STREET
209 EAST 61ST STREET
16 EAST 64TH STREET
138 EAST 65TH STREET
122 EAST 73RD STREET
115 EAST 81ST STREET
9 EAST 94TH STREET