Samuel Thomas Milbank
Vice President, Director
Licensed Associate Real Estate Broker
tmilbank@bhsusa.com
212-906-9248 c: 646-281-8969
Samuel Thomas Milbank ("Toma") joined Brown Harris Stevens in 2005.
Toma began his real estate career while studying at the University of Western Ontario. He soon established himself in the Manhattan real estate world over the course of two successful years at Edward Lee Cave. On the side, Toma also managed one of New York City's hottest downtown bars. From years of cultivation and experience in ownership, management and sales, Toma joined Brown Harris Stevens primed for achievement.
Mixed with his intense work ethic is a softer but equally genuine appreciation for beauty and aesthetics. Having worked as a gallery manager for an acclaimed Manhattan gallery and as a sales associate for a rare books and prints store, he is accustomed to fine art. It is undoubtedly this synthesis of talents crucial to the real estate business which has fostered his success on the competitive Upper East Side.
Toma is known for providing his clients with top-notch personal service, the highest level of confidentiality and results, making him someone you want on your side whether you are buying or selling a home or an investment property. Toma is constantly looking out for his clients' best interests and has achieved the highest prices in many of the buildings he has sold in.
A native New Yorker, Toma is fluent in French, enjoys both American and French citizenship and is an active member of the Real Estate Board of New York and sits on the Education Committee.
445 Park Avenue
New York, NY 10022
Brown Harris Stevens Residential Sales, LLC
Samuel Thomas Milbank's Current Listings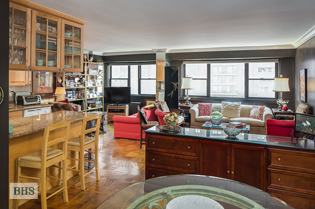 235 EAST 87TH STREET COOPERATIVE
$695,000
OPEN HOUSE: 5/19/2013, 12:00 - 2:00Bedrooms: 1
Bathrooms: 1.0
ID: 4054002
Samuel Thomas Milbank (212) 906-9248
150 EAST 61ST STREET COOPERATIVE
$445,000
Bedrooms: -
Bathrooms: 1.0
ID: 3763223
Samuel Thomas Milbank (212) 906-9248
Listings Currently In Contract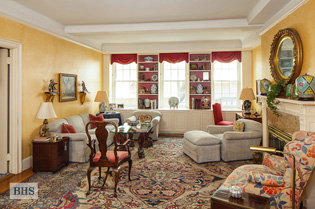 4 EAST 95TH STREET COOPERATIVE
$2,475,000 - Contract Signed
Bedrooms: 3
Bathrooms: 2.5
ID: 1748172
Samuel Thomas Milbank (212) 906-9248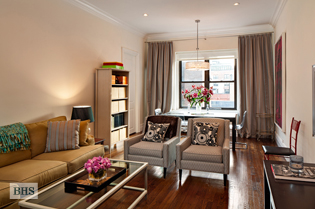 120 EAST 86TH STREET COOPERATIVE
$985,000 - Contract Signed
Bedrooms: 2
Bathrooms: 1.0
ID: 3515975
Samuel Thomas Milbank (212) 906-9248
The following is a list of selected sold properties in which Samuel Thomas Milbank has represented the seller, the buyer, or both:
COOPERATIVES AND CONDOMINIUMS
77 BLEECKER STREET, 825
477 BROOME STREET, 22
80 COLUMBUS CIRCLE, 70C
201 EAST 15TH STREET, 3C
31 EAST 28TH STREET, 7FLR
31 EAST 28TH STREET, 7EW
13 EAST 30TH STREET, 6
143 EAST 34TH STREET, 14S
415 EAST 37TH STREET, 31D
146 EAST 49TH STREET, 4D
310 EAST 53RD STREET, 7D
310 EAST 53RD STREET, 9B
300 EAST 54TH STREET, 2H
440 EAST 56TH STREET, 1D
212 EAST 57TH STREET, 14A
212 EAST 57TH STREET, 14A
150 EAST 61ST STREET, 2J
150 EAST 61ST STREET, 12F
166 EAST 61ST STREET, 21F
166 EAST 63RD STREET, 5G
315 EAST 65TH STREET, 10AB
44 EAST 65TH STREET, 1B
1 EAST 66TH STREET, 12B
137 EAST 66TH STREET, 3D
137 EAST 66TH STREET, 3D
53 EAST 66TH STREET, 5D
315 EAST 68TH STREET, 9-O
131 EAST 69TH STREET, 2A
10 EAST 70TH STREET, 6B
10 EAST 70TH STREET, 10D
353 EAST 72ND STREET, 12B
225 EAST 73RD STREET, 7B
112 EAST 74TH STREET, 9S
112 EAST 74TH STREET, PHS
12 EAST 75TH STREET, 1R
201 EAST 77TH STREET, 2DE
205 EAST 78TH STREET, 10J
167 EAST 82ND STREET, 5D
3 EAST 84TH STREET, 3FL
120 EAST 86TH STREET, 6C
110 EAST 87TH STREET, 2D
110 EAST 87TH STREET, 2D
115 EAST 87TH STREET, 31E
120 EAST 87TH STREET, P26AB
301 EAST 87TH STREET, 14C
19 EAST 88TH STREET, 5G
19 EAST 88TH STREET, 6C
19 EAST 88TH STREET, PHA
19 EAST 88TH STREET, 10G
19 EAST 88TH STREET, 2E
305 EAST 88TH STREET, 2B
7 EAST 88TH STREET, 5A
114 EAST 90TH STREET, 6C
108 EAST 91ST STREET, 4B
40 EAST 94TH STREET, 4K
40 EAST 94TH STREET, 4E
40 EAST 94TH STREET, 4E
40 EAST 94TH STREET, 22A/22G
166 EAST 96TH STREET, 8B
12 EAST 97TH STREET, 5J
9 EAST 97TH STREET, 4D
9 EAST 97TH STREET, 3C
9 EAST 97TH STREET, 4D
9 EAST 97TH STREET, 1B
9 EAST 97TH STREET, 3B
953 FIFTH AVENUE, 11/12
111 FOURTH AVENUE, 7D
135 GREENE STREET, 22
4 LEXINGTON AVENUE, 1ST
55 LIBERTY STREET, 23C
1261 MADISON AVENUE, 3N
22 MERCER STREET, PHA
1105 PARK AVENUE, 7D
1160 PARK AVENUE, PHE
465 PARK AVENUE, 29B
280 PARK AVENUE SOUTH, 18A
280 PARK AVENUE SOUTH, 16A
180 RIVERSIDE DRIVE, 6B
16 SUTTON PLACE, 2B
1623 THIRD AVENUE, 41C
45 WALKER STREET, 4
130 WATTS STREET, 3N
420 WEST 25TH STREET, 7A
100 WEST 57TH STREET, 4R
40 WEST 72ND STREET, 67
150 WEST 79TH STREET, 4B
225 WEST 83RD STREET, 8F
225 WEST 83RD STREET, 6D
334 WEST 86TH STREET, 4C
250 WEST 89TH STREET, 9G
220 WEST 93RD STREET, 11B
10 WEST END AVENUE, 19A
685 WEST END AVENUE, 7E
73 WORTH STREET, PHA
TOWNHOUSES