Silvana Mander
Vice President, Director
Licensed Associate Real Estate Broker
smander@bhsusa.com
212-317-7706
Silvana Mander is intelligent, hard working and passionate about her career. She gives her customers and clients "her all" everyday and is never satisfied until her job is complete. Silvana attended the Lycee Francais in Milano Italy. She continued her education in France, majoring in romance languages. Silvana worked in Milano ,Paris and New York as a certified interpreter.
As an associate Broker and Vice President with Brown Harris Stevens, one of the oldest and most successful respected residential real estate firms, she is able to combine her own expertise with the vast resources to support her clients. Because of her fluency in many different languages, Silvana provides her international clientele a comfort of level buying in Manhattan.
Silvana is active in all neighborhoods of Manhattan as she has sold co-ops, condominiums as well as townhouses. Her real estate expertise, her knowledge of the market coupled with a true sense of dedication make Silvana Mander a top New York City Real Estate Broker. She is a consummate professional and a high skilled negotiator.
Silvana Mander is a very well respected member of the Real Estate Board of New York .
1121 Madison Avenue
New York, NY 10028
Brown Harris Stevens Residential Sales, LLC
Silvana Mander's Current Listings
25 BROAD STREET CONDOMINIUM
$2,290,000
Bedrooms: 2
Bathrooms: 2.0
ID: 884393
Silvana Mander (212) 317-7706
MERCER STREET RENTAL
$14,500
Bedrooms: 2
Bathrooms: 2.5
ID: 3844400
Silvana Mander (212) 317-7706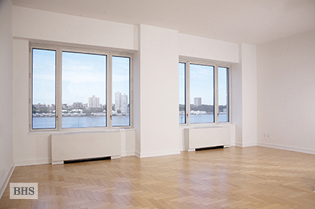 RIVERSIDE BOULEVARD RENTAL
$8,150
Bedrooms: 2
Bathrooms: 2.0
ID: 3935431
Silvana Mander (212) 317-7706
The following is a list of selected sold properties in which Silvana Mander has represented the seller, the buyer, or both:
COOPERATIVES AND CONDOMINIUMS
210 CENTRAL PARK SOUTH, 18AB
386 COLUMBUS AVENUE, 7A
67 EAST 11TH STREET, 616
300 EAST 23RD STREET, 9D
220 EAST 54TH STREET, 6N
415 EAST 54TH STREET, 7E
415 EAST 54TH STREET, 7E
151 EAST 58TH STREET, 35A
45 EAST 62ND STREET, 4A
45 EAST 62ND STREET, 4B
340 EAST 64TH STREET, 11E
220 EAST 65TH STREET, 15J
250 EAST 65TH STREET, 10E
422 EAST 72ND STREET, 11B
52 EAST 72ND STREET, 7
524 EAST 72ND STREET, 29F
200 EAST 74TH STREET, 15C
303 EAST 77TH STREET, 6B
40 EAST 78TH STREET, 4E
179 EAST 79TH STREET, 2B
179 EAST 79TH STREET, 2B
201 EAST 79TH STREET, 6H
201 EAST 79TH STREET, 8E
239 EAST 79TH STREET, 5J
50 EAST 79TH STREET, 6E
50 EAST 79TH STREET, 6E
505 EAST 79TH STREET, 17J/H
201 EAST 80TH STREET, 11D
300 EAST 85TH STREET, 2903
170 EAST END AVENUE, 5F
100 ELEVENTH AVENUE, 15A
100 ELEVENTH AVENUE, 5A
781 FIFTH AVENUE, 405
781 FIFTH AVENUE, 509
923 FIFTH AVENUE, 16D
415 GREENWICH STREET, 8E
255 HUDSON STREET, 10B
22 MERCER STREET, 4B
1105 PARK AVENUE, 6D
610 PARK AVENUE, 11E
80 PARK AVENUE, 15AB
969 PARK AVENUE, 4B
969 PARK AVENUE, 8B
969 PARK AVENUE, 9B
45 SUTTON PLACE SOUTH, 6L
1601 THIRD AVENUE, 21K
1601 THIRD AVENUE, 21K
201 WEST 72ND STREET, 3E
314 WEST 94TH STREET, 6C
170 WEST END AVENUE, 26E
170 WEST END AVENUE, 26E
TOWNHOUSES
143 EAST 95TH STREET
143 EAST 95TH STREET