Stephanie Rappoport
Licensed Associate Real Estate Broker
srappoport@bhsusa.com
212-317-7713 c: 646-541-5239
When it comes to buying or selling in Manhattan, the right broker makes all the difference. Stephanie Rappoport will make the difference for you. An active listener, she is capable of understanding your needs and providing you with the highest level of service. Stephanie is dynamic, reliable and resourceful. Her comprehensive knowledge of neighborhoods, inventory, and market conditions as well as her business acumen, negotiating skills, and street smart savvy ensures that all of your goals are achieved.
Born and raised on the Upper East Side, Stephanie knows not only the neighborhoods of the schools she attended – Nightingale-Bamford, NYU, and Columbia University – but she knows the entire city very well. She learned negotiating skills from her father, an attorney, and aesthetics form her mother, an interior designer. She has traveled around the world and both lived & worked in England, Sweden, Switzerland, Spain and Mexico. Her exposure to myriad art collections, architectural styles and properties from diverse cultures serves her well in this industry.
Stephanie balances her career, which always come first, with her active social and philanthropic activities. She is a Director of Opening Act and on the Young Leadership Committee of Seeds of Peace. She is also a member of MOMA's Junior Associates and a founding member of Culinary Insiders.
Before real estate, Stephanie enjoyed a successful career in management consulting and international human resource management for Fortune 100 companies. A consummate professional, Stephanie's attention to detail, management skills, and exemplary sales and marketing abilities have produced positive results.
She speaks Spanish, French and Swedish. She is an active member of the Real Estate Board of New York.
In the News
1121 Madison Avenue
New York, NY 10028
Brown Harris Stevens Residential Sales, LLC
Stephanie Rappoport's Current Listings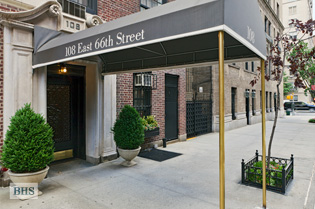 108 EAST 66TH STREET COOPERATIVE
$789,000
Bedrooms: -
Bathrooms: 1.5
ID: 9237798
Stephanie Rappoport (212) 317-7713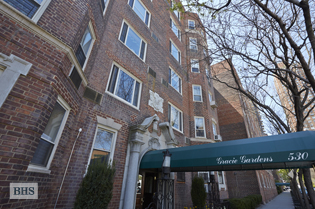 530 EAST 90TH STREET COOPERATIVE
$579,000
Bedrooms: 1
Bathrooms: 1.0
ID: 3995980
Stephanie Rappoport (212) 317-7713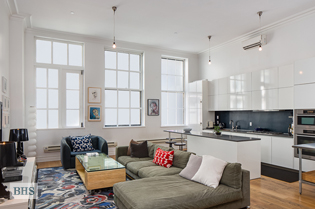 GREENE STREET RENTAL
$12,975
Bedrooms: 2
Bathrooms: 3.0
ID: 9264188
Stephanie Rappoport (212) 317-7713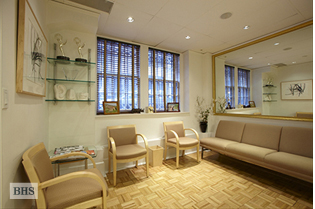 PARK AVENUE RENTAL
$8,650
Bedrooms: -
Bathrooms: 1.0
ID: 1171267
Stephanie Rappoport (212) 317-7713
Listings Currently In Contract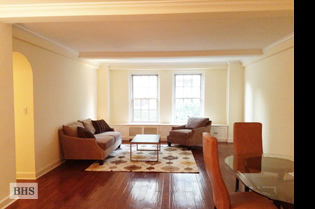 1 FIFTH AVENUE COOPERATIVE
$1,495,000 - Contract Signed
Bedrooms: 1
Bathrooms: 1.0
ID: 9206404
Stephanie Rappoport (212) 317-7713
160 EAST 65TH STREET COOPERATIVE
$1,095,000 - Contract Signed
Bedrooms: 1
Bathrooms: 1.5
ID: 9186107
Stephanie Rappoport (212) 317-7713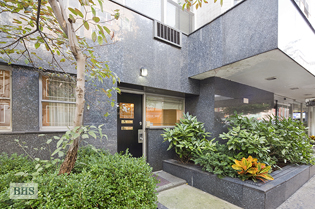 150 EAST 77TH STREET COOPERATIVE
$685,000 - Contract Signed
Bedrooms: -
Bathrooms: 1.0
ID: 9102843
Stephanie Rappoport (212) 317-7713
The following is a list of selected sold properties in which Stephanie Rappoport has represented the seller, the buyer, or both:
COOPERATIVES AND CONDOMINIUMS
377 1ST STREET, 4
200 EAST 24TH STREET, 1703
305 EAST 40TH STREET, 11B
172 EAST 4TH STREET, 10A
250 EAST 53RD STREET, 2404
333 EAST 53RD STREET, 3E
333 EAST 53RD STREET, 4G
333 EAST 53RD STREET, 4J
333 EAST 53RD STREET, 4KL
333 EAST 53RD STREET, 6G
333 EAST 53RD STREET, 8B
333 EAST 53RD STREET, 8H
333 EAST 53RD STREET, 8M
240 EAST 55TH STREET, 2F
440 EAST 56TH STREET, 6B
301 EAST 64TH STREET, 2B
44 EAST 65TH STREET, 1B
108 EAST 66TH STREET, 1B
353 EAST 72ND STREET, 25B
360 EAST 72ND STREET, A1407
20 EAST 74TH STREET, 5E
174 EAST 74TH STREET, 17A
174 EAST 74TH STREET, 17A
30 EAST 76TH STREET, 5A
18 EAST 81ST STREET, 4B
30 EAST 85TH STREET, 5J
11 EAST 86TH STREET, 15A
515 EAST 89TH STREET, 3F
525 EAST 89TH STREET, 2C
300 EAST 90TH STREET, 8B
320 EAST 90TH STREET, 2A
530 EAST 90TH STREET, 4H
181 EAST 93RD STREET, 6C
181 EAST 93RD STREET, 6C
130 EAST 94TH STREET, 2D
152 EAST 94TH STREET, 8E
16 EAST 98TH STREET, 8D
1 FIFTH AVENUE, 13CD
1435 LEXINGTON AVENUE, 11F
750 PARK AVENUE, 11A
750 PARK AVENUE, 1A
760 PARK AVENUE, GF-AB
993 PARK AVENUE, 1A
993 PARK AVENUE, 1C
1070 PARK AVENUE, 1C
60 SUTTON PLACE SOUTH, 8AS
445 WEST 19TH STREET, 7C
445 WEST 19TH STREET, 7C
40 WEST 24TH STREET, 9E
23 WEST 73RD STREET, 706A
176 WEST 87TH STREET, 12B
215 WEST 91ST STREET, 47
580 WEST END AVENUE, 2FL
789 WEST END AVENUE, 12A
TOWNHOUSES