Sue Plotz
Vice President, Director
Licensed Associate Real Estate Broker
splotz@bhsusa.com
718-399-4122 c: 347-752-0511
In 2003, after many years as a high-level marketing executive at American Express, Sue decided it was time do what she truly loved and became a Real Estate broker. She brought impressive credentials to her new career: cutting-edge marketing experience, very strong negotiation skills and a willingness to go above and beyond the job description. Sue says: "I know through personal experience that buying and selling real estate isn't just a simple financial transaction: it's an emotional one too. There's no question that the broker who represents you can have a very real impact on not only the overall outcome, but your peace of mind as well."
Since then, Sue has become a top performer, regularly achieving record prices for sellers and finding properties for buyers that reflect their needs and desires. Her solid knowledge of the market, candid advice and obvious enjoyment of her work have earned her a loyal and extensive referral network from the many people she has helped. This is a sample of what her customers have to say:
"Sue guided my husband and me throughout the entire process of readying our house for sale, showings, negotiating offers through to the happily uneventful closing. She smoothed every wrinkle and got the highest price possible for us. She was knowledgeable to the last detail, she was our advocate in everything, and she handled the sale with constant personal attention and care. She's an amazing agent!" - Eva R.
"From offer to closing, every aspect of purchasing my apartment was eased and supported by Sue's thoughtful advice and fine judgment, meticulous attention and generous availability. She brought her professional expertise and her understanding of my values and priorities to every aspect of the search and acquisition of my new home." - Sue O.
Sue's professional focus is on the brownstone neighborhoods of Brooklyn and she has also listed and sold in Manhattan. She attended the University of Pennsylvania where she majored in Psychology, worked for several years at Rolling Stone Magazine and then went on to get an MBA from the Wharton School with concentrations in Marketing and Finance. Sue loves to travel to exotic places and is an enthusiastic potter and jewelry designer. She lives in Park Slope with her husband and three sons, two of whom are in college and one in medical school.
100 7th Avenue
Brooklyn, NY 11215
Brown Harris Stevens Brooklyn, LLC
Sue Plotz's Current Listings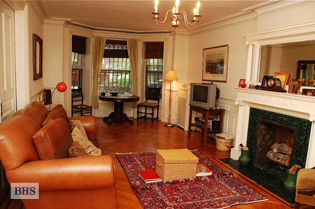 553 1ST STREET GARDEN RENTAL
$3,300
Bedrooms: 1
Bathrooms: 1.0
ID: 4048520
Sue Plotz (718) 399-4122
Park Slope Rentals (718) 399-4100
Listings Currently In Contract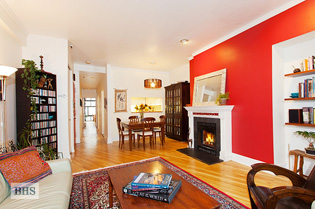 BROOKLYN HEIGHTS COOPERATIVE
$819,000 - Contract Signed
Bedrooms: 2
Bathrooms: 1.5
ID: 3494411
Sue Plotz (718) 399-4122
The following is a list of selected sold properties in which Sue Plotz has represented the seller, the buyer, or both:
COOPERATIVES AND CONDOMINIUMS
420 12TH STREET, J2L
459 12TH STREET, 2B
195 15TH STREET, C3
457 1ST STREET, 2
457 1ST STREET, 1
351 21ST STREET, 1F
315 3RD STREET, 1B
437 3RD STREET, 4A
357 4TH STREET, 3
378 4TH STREET, 4
443 4TH STREET, 3
561 5TH STREET, 2
561 5TH STREET, 3
420 6TH AVENUE, 7
420 6TH AVENUE, 6
1105 8TH AVENUE, C
115 8TH AVENUE, 9
115 8TH AVENUE, 8
118 8TH AVENUE, 3B
202 8TH AVENUE, 1
415 9TH STREET, 53
440 9TH STREET, 3
100 BANK STREET, 5J
11 BERKELEY, 3
135 BERKELEY PLACE, 3
268 BERKELEY PLACE, 4
391 CLINTON STREET, 4A
58 DAHILL ROAD, 2B
55 EASTERN PARKWAY, 3E
708 EIGHTH AVENUE, 3R
1148 FIFTH AVENUE, 3B
1148 FIFTH AVENUE, 3B
19 FISKE PLACE, A2
19 FISKE PLACE, D4
160 LINCOLN PLACE, 3
18 LINCOLN PLACE, 4L
225 LINCOLN PLACE, 3C
225 LINCOLN PLACE, 5F
400 LINCOLN PLACE, 4G
144 PARK PLACE, 4
227 PARK PLACE, 2
10 PLAZA STREET, 14H
20 PLAZA STREET, D21
25 PLAZA STREET, 6M
34 PLAZA STREET, 706
34 PLAZA STREET, 1108
47 PLAZA STREET WEST, 11A
846 PRESIDENT STREET, 5A
135 PROSPECT PARK SW, 28
135 PROSPECT PARK SW, F12
27 PROSPECT PARK WEST, 5A
92 PROSPECT PARK WEST, 4D
262 PROSPECT PLACE, 1
425 PROSPECT PLACE, 2F
161 REMSEN STREET, 5C
258 RIVERSIDE DRIVE, 1A
280 SAINT JOHNS PLACE, 3D
753 UNION STREET, 3
916 UNION STREET, 3A
920 UNION STREET, 3
430 WAVERLY AVENUE, 2
430 WAVERLY AVENUE, 3
505 WEST END AVENUE, 11B
TOWNHOUSES
581 18TH STREET
536 1ST STREET
543 1ST STREET
548 1ST STREET
555 1ST STREET
556 1ST STREET
70 2ND STREET
621 3RD STREET
322 4TH STREET
366 6TH AVENUE
296 6TH STREET
369 6TH STREET
587 6TH STREET
181 ADELPHI STREET
239 DEAN STREET
802 PRESIDENT STREET
833 PRESIDENT STREET
878 PRESIDENT STREET
154 SAINT JOHNS PLACE
124 UNDERHILL AVENUE
396 VANDERBILT AVENUE