Susan Greenfield brings a rich and diverse history of comprehensive real estate brokerage and consulting services of more than 40 years. Her clients range from individuals and small businesses to multi-billion dollar international conglomerates.
Prior to joining Brown Harris Stevens in 1996, Ms. Greenfield's first job in real estate was with a major national real estate franchise in New Jersey, where she was ranked nationally in the top 3%. In 1980, she joined Merrill Lynch Realty as Director of Marketing, later becoming Vice President of International Sales. Working from Stamford, CT, headquarters offices Ms. Greenfield (then known as Ms. Greenfield – Merdinger) helped the firm create an international cross-referral sales network linking the overseas Private Client and brokerage offices of Merrill Lynch with the domestic offices of Merrill Lynch Realty. She also created and became publisher of Merrill Lynch's Fine Homes Magazine. During her tenure at Merrill Lynch Realty she also was also responsible for the National sales marketing and advertising of the 480 wholly owned and operated residential real estate offices across the United States.
When Merrill Lynch sold its real estate operations to Prudential Real Estate affiliates in 1989, Ms Greenfield organized her own New York City based firm, Savoy International. Within a year, she merged Savoy into the Jean-Marc Levet & Partners, with offices in Paris and New York, serving individual high net-worth clients, residential and commercial owners and investor's needs.
In addition to brokering high-end residential sales and representing Christie's Resort Properties for Brown Harris Stevens, Ms. Greenfield has acted as sales and marketing consultant for the International Residential and Resort developments: "Kensington Green" in London, England; "Sandy Port" in Nassau, Bahamas; "Virgin Grand" in St. Johns, US Virgin Islands and the "Four Seasons" Resort and Hotel in Nevis, WI.
Susan is an active member of the Real Estate Board of New York (REBNY), NYSAR and the National Association of Realtors (NAR). In 1996 she became the Chairman of the International Operations Committee of NAR. Over these years, she has also held many committee chairs, and has served NAR as President's Liaison to Russia, Bulgaria, Italy and Austria. For the last 6 years, Susan has fulfilled her civic responsibilities by serving as the NYSAR Federal Political Coordinator for NYC assigned to Congresswoman Carolyn Maloney.
Over the last three decades Ms. Greenfield has been a lecturer and special guest speaker, sharing her knowledge of the practices of International brokerage, cultural overviews and protocols and international real estate related topics with real estate professionals and associations all over the world. Susan has been a guest motivational speaker speaking to salespeople on image and branding oneself in the high end market.
Ms. Greenfield has also has taught continuing Education courses on International topics for the Real Estate Board of New York, the New York State Association of Realtors and New York University School of Real Estate.
In the News
445 Park Avenue
New York, NY 10022
Brown Harris Stevens Residential Sales, LLC
Susan Greenfield's Current Listings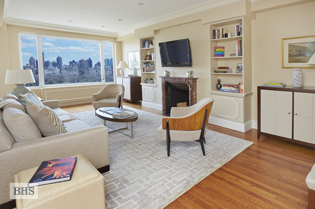 75 CENTRAL PARK WEST COOPERATIVE
$4,750,000
Bedrooms: 2
Bathrooms: 3.0
ID: 3235802
Susan Greenfield (212) 906-9214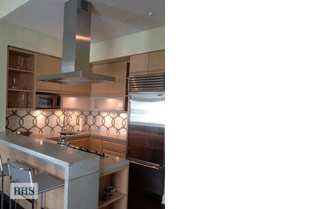 GREENWICH STREET RENTAL
$6,000
Bedrooms: 1
Bathrooms: 1.5
ID: 9172898
Susan Greenfield (212) 906-9214
Listings Currently In Contract
1105 PARK AVENUE COOPERATIVE
$3,800,000 - Contract Signed
Bedrooms: 2
Bathrooms: 2.5
ID: 9092563
Susan Greenfield (212) 906-9214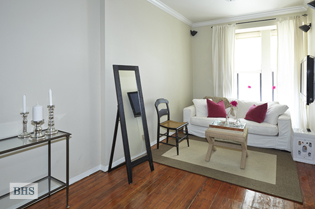 224 EAST 11TH STREET COOPERATIVE
$549,000 - Contract Signed
Bedrooms: 1
Bathrooms: 1.0
ID: 8604792
Susan Greenfield (212) 906-9214
Elizabeth Lind Johnson (212) 906-9343
The following is a list of selected sold properties in which Susan Greenfield has represented the seller, the buyer, or both:
COOPERATIVES AND CONDOMINIUMS
378 BALTIC STREET, 10A
378 BALTIC STREET, 5A
1 BEEKMAN PLACE, 12A
1965 BROADWAY, 21A
2025 BROADWAY, 8HJK
24 CENTRAL PARK SOUTH, 7E
120 CENTRAL PARK SOUTH, 18A
70 EAST 10TH STREET, 16A
333 EAST 14TH STREET, 2L
157 EAST 32ND STREET, 17BCD
415 EAST 52ND STREET, 11AA
444 EAST 52ND STREET, 8D
415 EAST 54TH STREET, 10F
140 EAST 56TH STREET, 2E
140 EAST 56TH STREET, 3F
400 EAST 56TH STREET, 11LM
400 EAST 56TH STREET, 33J
117 EAST 57TH STREET, 39A
425 EAST 58TH STREET, 17G
118 EAST 60TH STREET, 23B
401 EAST 60TH STREET, 20B
401 EAST 60TH STREET, 37A
150 EAST 61ST STREET, 14C
435 EAST 65TH STREET, 10H
435 EAST 65TH STREET, 3B
200 EAST 66TH STREET, A11/06
200 EAST 66TH STREET, A8/05
200 EAST 66TH STREET, C15/03
200 EAST 66TH STREET, C704
200 EAST 66TH STREET, D7/02
200 EAST 66TH STREET, E11/01
114 EAST 72ND STREET, 4/5B
422 EAST 72ND STREET, 21B
422 EAST 72ND STREET, 21C
524 EAST 72ND STREET, 23C
20 EAST 74TH STREET, 14B
35 EAST 75TH STREET, 9D
404 EAST 76TH STREET, 7M
201 EAST 80TH STREET, 11E
201 EAST 80TH STREET, 3F
201 EAST 80TH STREET, 4DE
112 EAST 83RD STREET, 8C
305 EAST 85TH STREET, 12A
64 EAST 94TH STREET, 5C
641 FIFTH AVENUE, 43B
781 FIFTH AVENUE, 1414
785 FIFTH AVENUE, 9B
857 FIFTH AVENUE, MAIS/WEST
875 FIFTH AVENUE, 5A
880 FIFTH AVENUE, 2/3J
880 FIFTH AVENUE, 2/3J
930 FIFTH AVENUE, 14D
1049 FIFTH AVENUE, 8C
475 GREENWICH STREET, 3C
18 LEONARD STREET, 6A
18 LEONARD STREET, 6A
1349 LEXINGTON AVENUE, 6C
1 MORTON SQUARE, 9DW
45 PARK AVENUE, 901
80 PARK AVENUE, 9G
465 PARK AVENUE, 29A
475 PARK AVENUE, 10C
475 PARK AVENUE, 10C
500 PARK AVENUE, 16C
500 PARK AVENUE, 20A
900 PARK AVENUE, 15A
900 PARK AVENUE, 15B
900 PARK AVENUE, 16B
911 PARK AVENUE, 6B
983 PARK AVENUE, 12D
983 PARK AVENUE, 4D
1105 PARK AVENUE, 7D
120 RIVERSIDE BOULEVARD, PH4A
220 RIVERSIDE BOULEVARD, 14A
220 RIVERSIDE BOULEVARD, 6M
50 SUTTON PLACE SOUTH, 12F
50 SUTTON PLACE SOUTH, 16K
50 SUTTON PLACE SOUTH, 16K
100 UNITED NATIONS PLAZA, 27C
100 UNITED NATIONS PLAZA, 27C
100 UNITED NATIONS PLZ, PH49A
77 WEST 55TH STREET, 6G
155 WEST 68TH STREET, 1815
316 WEST 84TH STREET, 5C
250 WEST 88TH STREET, 502
200 WEST END AVENUE, 12D
230 WEST END AVENUE, 6E
255 WEST END AVENUE, 7C