Thomas Hemann
Licensed Real Estate Salesperson
themann@bhsusa.com
212-906-0580 c: 917-586-6434
Tom Hemann joined Brown Harris Stevens with twenty-four years' experience in business, marketing and residential real estate. He will be your most valuable asset when it comes time to buy or sell.
With excellent client referrals and a consistent track record helping both buyers and sellers, Tom combines the intimate local knowledge of a resident with quality service to help you meet your real estate goals.
Tom searches until he finds you the perfect property and is an expert at negotiating your best possible deal because your needs are his top priority. This is why clients consistently refer friends and colleagues to Tom and return to him for their ongoing real estate needs.
When he isn't helping buyers or sellers, Tom may be researching architecture, or interior design, or tracking business trends. Tom Hemann is a member of the Real Estate Board of New York.
2 Fifth Avenue
New York, NY 10011
Brown Harris Stevens Residential Sales, LLC
Thomas Hemann's Current Listings SPRING STREET RENTAL
$15,500
Bedrooms: 3
Bathrooms: 3.5
ID: 3960434
Thomas Hemann (212) 906-0580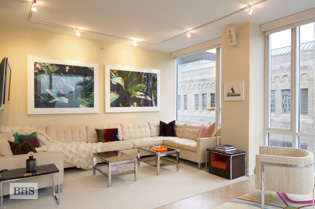 SPRING STREET RENTAL
$14,500
Bedrooms: 3
Bathrooms: 2.5
ID: 3807764
Thomas Hemann (212) 906-0580
SPRING STREET RENTAL
$9,800
Bedrooms: 2
Bathrooms: 2.0
ID: 4056704
Thomas Hemann (212) 906-0580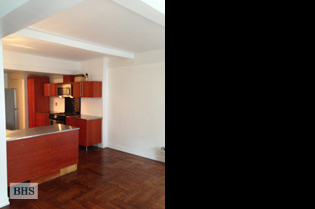 WEST 34TH STREET RENTAL
$2,900
Bedrooms: 1
Bathrooms: 1.0
ID: 4056490
Thomas Hemann (212) 906-0580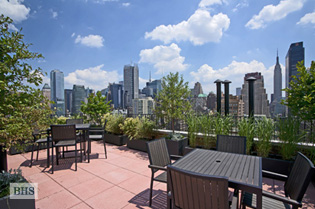 WEST 34TH STREET RENTAL
$1,875
Bedrooms: -
Bathrooms: 1.0
ID: 4059439
Thomas Hemann (212) 906-0580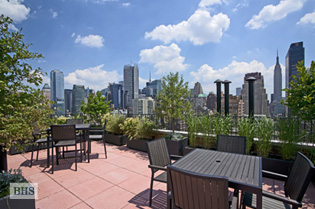 WEST 34TH STREET RENTAL
$1,785
Bedrooms: -
Bathrooms: 1.0
ID: 3965973
Thomas Hemann (212) 906-0580
Listings Currently In Contract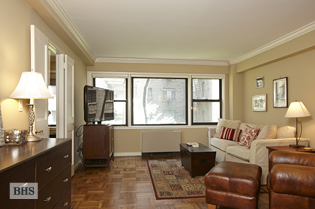 55 EAST 9TH STREET COOPERATIVE
$550,000 - Contract Signed
Bedrooms: -
Bathrooms: 1.0
ID: 4004846
Thomas Hemann (212) 906-0580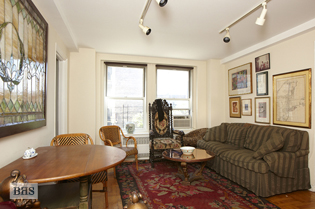 433 WEST 34TH STREET COOPERATIVE
$478,500 - Contract Signed
Bedrooms: 1
Bathrooms: 1.0
ID: 3370020
Thomas Hemann (212) 906-0580
Cherie Butler (212) 906-0505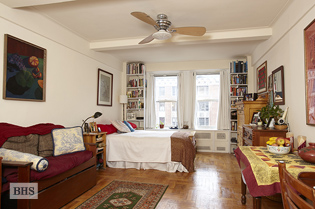 433 WEST 34TH STREET COOPERATIVE
$349,000 - Contract Signed
Bedrooms: -
Bathrooms: 1.0
ID: 3844980
Thomas Hemann (212) 906-0580
Cherie Butler (212) 906-0505
The following is a list of selected sold properties in which Thomas Hemann has represented the seller, the buyer, or both:
COOPERATIVES AND CONDOMINIUMS
350 BLEECKER STREET, 5K
350 BLEECKER STREET, 6U
525 EAST 11TH STREET, 3E
7 EAST 14TH STREET, 1416
7 EAST 14TH STREET, 912
200 EAST 27TH STREET, 17F
225 EAST 34TH STREET, 2H
225 EAST 34TH STREET, 2H
303 EAST 37TH STREET, 3J
155 EAST 49TH STREET, 9C
200 EAST 66TH STREET, B15/02
140 EAST 95TH STREET, 4A
302 ELIZABETH STREET, 4
302 ELIZABETH STREET, 4TH FLOOR
2 FIFTH AVENUE, 19H
40 FIFTH AVENUE, 8E
425 FIFTH AVENUE, 33A
415 GRAND STREET, E1808
415 GRAND STREET, E1808
421 HUDSON STREET, 501
421 HUDSON STREET, 220
264 LEXINGTON AVENUE, 11BC
200 MERCER STREET, 3E
163 NINTH AVENUE, 4A
22 NORTH 6TH STREET, 5E
22 NORTH 6TH STREET, 9M
330 SPRING STREET, 3C
59 WEST 12TH STREET, 16B
3 WEST 13TH STREET, 3RD FLOOR
222 WEST 14TH STREET, 11D
222 WEST 14TH STREET, 7B
222 WEST 14TH STREET, 11D
11 WEST 20TH STREET, 8FL
11 WEST 20TH STREET, 8FL
4 WEST 21ST STREET, 3B
465 WEST 23RD STREET, 19A
520 WEST 23RD STREET, 14G
470 WEST 24TH STREET, PHA
470 WEST 24TH STREET, PHA
430 WEST 34TH STREET, 7D
433 WEST 34TH STREET, 3E
433 WEST 34TH STREET, 2A
433 WEST 34TH STREET, 6K
433 WEST 34TH STREET, 15D
433 WEST 34TH STREET, 14G
433 WEST 34TH STREET, 13E
433 WEST 34TH STREET, 3K
433 WEST 34TH STREET, 11B
433 WEST 34TH STREET, 6N
433 WEST 34TH STREET, 9F
433 WEST 34TH STREET, 5P
433 WEST 34TH STREET, 7K
433 WEST 34TH STREET, 8A
433 WEST 34TH STREET, 5E
433 WEST 34TH STREET, 11F
433 WEST 34TH STREET, 13F
433 WEST 34TH STREET, 4D
433 WEST 34TH STREET, 8H
433 WEST 34TH STREET, 4M
433 WEST 34TH STREET, 5L
433 WEST 34TH STREET, 12G
433 WEST 34TH STREET, 7E
433 WEST 34TH STREET, 13J
433 WEST 34TH STREET, 12H
433 WEST 34TH STREET, 13B
433 WEST 34TH STREET, 7F
433 WEST 34TH STREET, 5F
433 WEST 34TH STREET, 5J
433 WEST 34TH STREET, 16FG
433 WEST 34TH STREET, 7A
433 WEST 34TH STREET, 3K
433 WEST 34TH STREET, 3E
433 WEST 34TH STREET, 11G
433 WEST 34TH STREET, 2P
433 WEST 34TH STREET, 9E
433 WEST 34TH STREET, 18B/C
433 WEST 34TH STREET, 7M
433 WEST 34TH STREET, 2L
433 WEST 34TH STREET, 19E
350 WEST 42ND STREET, 18M
350 WEST 42ND STREET, 18M
529 WEST 42ND STREET, 2V
305 WEST 55TH STREET, 4C
12 WEST 72ND STREET, 18B
27 WEST 72ND STREET, 207
40 WEST 84TH STREET, 4A