William Grant
Senior Vice President, Director
Licensed Associate Real Estate Broker
wgrant@bhsusa.com
212-906-0518 c: 917-678-3408
Bill Grant follows a simple business philosophy: he offers quality customer service. "It's simple. I treat others as I'd like to be treated," he says. "I would want an agent who listens to my needs, is knowledgeable about the market, represents my interests and who follows through diligently on all aspects of the transaction."
Bill understands that the whole process of selling or buying a home, especially in Manhattan, can be a stressful and complicated experience. But, he believes it is possible to enjoy the process. His quick sense of humor and personal touch, combined with his professionalism, have produced a large following of satisfied sellers and buyers.
As a resident of Manhattan for over 25 years, Bill shares his extensive knowledge of the city's different neighborhoods with his many customers. His early interest in 19th century architecture drew him to the historic districts downtown. He became fascinated with the dramatic evolution of areas such as Chelsea, Soho and Tribeca as new construction and loft conversions successfully integrated the old and the new. His varied knowledge of residential real estate allows Bill to also feel comfortable selling properties throughout the city - from studio apartments, lofts to townhouses.
Before joining Brown Harris Stevens, Bill worked for another large Manhattan real estate firm for several years. His other past successful career paths have been as a buyer for Bergdorf Goodman and Saks Fifth Avenue and as the Director of Peter Kump's New York Cooking School. He brings the same professionalism, negotiating skills, and attention to detail to his real estate transactions. Bill Grant is a member of the Real Estate Board of New York and is active in the Greenwich Village Historical Society.
In the News
43 North Moore Street
New York, NY 10013
Brown Harris Stevens Residential Sales, LLC
William Grant's Current Listings
45 EAST 62ND STREET COOPERATIVE
$5,450,000
Bedrooms: 3
Bathrooms: 4.0
ID: 3655134
William Grant (212) 906-0518
Russell Miller (212) 906-9360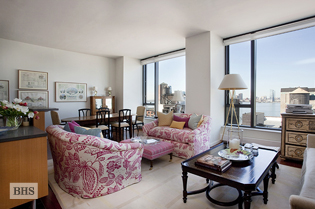 GREENWICH STREET RENTAL
$8,800
Bedrooms: 2
Bathrooms: 2.0
ID: 3923773
William Grant (212) 906-0518
Jill Mangone (212) 452-4478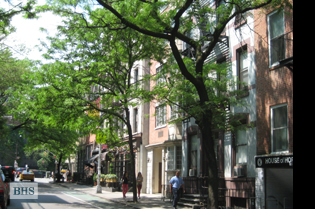 SOHO RENTAL RENTAL
$2,100
Bedrooms: -
Bathrooms: 1.0
ID: 8508894
William Grant (212) 906-0518
Listings Currently In Contract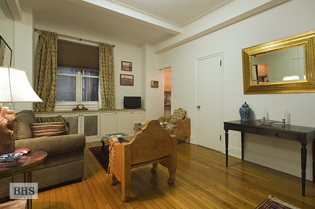 304 WEST 75TH STREET COOPERATIVE
$310,000 - Contract Signed
Bedrooms: -
Bathrooms: 1.0
ID: 3819033
William Grant (212) 906-0518
The following is a list of selected sold properties in which William Grant has represented the seller, the buyer, or both:
COOPERATIVES AND CONDOMINIUMS
25 CENTRAL PARK WEST, 8U
336 CENTRAL PARK WEST, 4C
444 CENTRAL PARK WEST, 6C
45 CHRISTOPHER STREET, 11E
39 EAST 12TH STREET, 312
42 EAST 20TH STREET, 7D
158 EAST 22ND STREET, 4
132 EAST 35TH STREET, 13C
160 EAST 38TH STREET, 15E
160 EAST 38TH STREET, 29A
114 EAST 3RD STREET, 4G
333 EAST 53RD STREET, 5M
153 EAST 57TH STREET, 4C
153 EAST 57TH STREET, 6C
200 EAST 58TH STREET, 5B
160 EAST 65TH STREET, 19B
345 EAST 69TH STREET, 7B
169 EAST 78TH STREET, 9A
22 EAST 82ND STREET, 7
531 EAST 88TH STREET, 4C
331 EAST 8TH STREET, 3
1 FIFTH AVENUE, 6H
5 GAY STREET, 1
7 GAY STREET, 4S
505 GREENWICH STREET, 4H
505 GREENWICH STREET, 5D
253 HENRY STREET, 4
253 HENRY STREET, 4
210 LAFAYETTE STREET, 5D
285 LAFAYETTE STREET, 5B
315 RIVERSIDE DRIVE, 7
291 SEVENTH AVENUE, 5FL
118 SULLIVAN STREET, 5B
101 WARREN ST TRIBECA, 1020
136 WAVERLY PLACE, PH
17 WEST 10TH STREET, 3S
359 WEST 11TH STREET, 7AB
15 WEST 12TH STREET, 7C
10 WEST 15TH STREET, 508
64 WEST 15TH STREET, 2W
151 WEST 17TH STREET, 6A
201 WEST 17TH STREET, 6A
270 WEST 17TH STREET, 11/C
270 WEST 17TH STREET, 6A
270 WEST 17TH STREET, 6A
121 WEST 20TH STREET, 3C
121 WEST 20TH STREET, 4C
200 WEST 20TH STREET, 312
345 WEST 21ST STREET, 4D
429 WEST 22ND STREET, 1A
344 WEST 23RD STREET, 9A
465 WEST 23RD STREET, 10B
465 WEST 23RD STREET, 10B
465 WEST 23RD STREET, 3B
464 WEST 44TH STREET, 7G
162 WEST 56TH STREET, 6A
457 WEST 57TH STREET, 1208
12 WEST 72ND STREET, 9E
15 WEST 72ND STREET, 16M
131 WEST 85TH STREET, 4C
142 WEST END AVENUE, 26R
789 WEST END AVENUE, 1D
185 WEST HOUSTON STREET, 2J
25 WEST HOUSTON STREET, PHAB
90 WILLIAM STREET, 2A
90 WILLIAM STREET, 2A
90 WILLIAM STREET, 9B
TOWNHOUSES