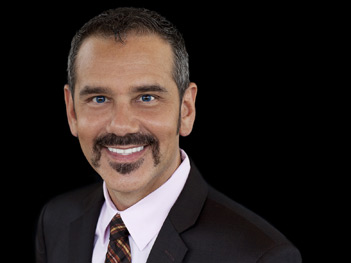 Gerry Makowski joined Terra Holdings in 1992 as Executive Director of Marketing, serving Brown Harris Stevens and all affiliate companies. He runs an in-house Marketing Department of twenty-two people specializing in graphic design, classified and display advertising; direct mail and implementation of web images and graphics. The department designs and produces marketing collateral for Brown Harris Stevens, including property and agent marketing pieces, marketing campaigns for new residential development projects, relocation marketing pieces, and corporate collateral pieces.
Gerry brings over 27 years of creative advertising and marketing experience to his team. He graduated from New York Institute of Technology in Old Westbury with a Bachelor of Fine Arts degree in communication arts, specializing in film production. After graduation, Gerry worked as production manager for feature films, and did casting for commercials and films. Prior to joining Terra, he worked in account management at a boutique New York City advertising agency specializing in cultural accounts, where he developed innovative media schedules and creative direction on marketing materials for fine art galleries, museums and schools in Manhattan.
Gerry owns a cooperative apartment on Manhattan's Upper East Side and a weekend home in Hudson, New York.