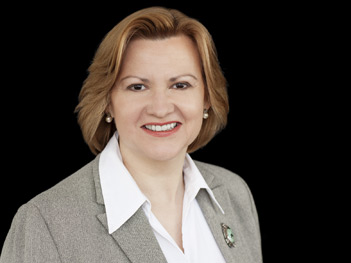 Jovana Simic
Executive Director of Brown Harris
Stevens Healthcare Real Estate, LLC
jsimic@bhsusa.com
212-546-1033
Jovana Simic is Executive Director of Brown Harris Stevens Healthcare Real Estate, a division of Brown Harris Stevens Commercial Services, LLC. She is responsible for overseeing leasing and sales of healthcare real estate properties in New York City and the metropolitan area.
A multi-skilled real estate executive with over 20 years comprehensive experience relating to the marketing of residential and commercial properties. Her extensive experience is comprised of market analysis, product development, sales and leasing, management, finance, advertising, and public relations.
For the last 10 years she has exclusively concentrated on marketing medical office space to the healthcare community. Jovana has worked with New York's leading healthcare providers to achieve their goals in a city where the sale or lease of professional properties presents its own unique set of challenges.
"Precision and sensitivity to our clients' specific needs and requirements are particularly important," says Jovana. "The financial investment involved in acquiring and outfitting healthcare facilities is substantial, so we go to great lengths to ensure that their objectives are met and exceeded."
"Managing a healthcare real estate transaction can be very complex since there are so many important variables and considerations to take into account," continues Jovana. "It's not as simple as just finding a welcoming work space. Key factors often include location relative to other healthcare facilities, size, purchase vs. lease, and design potential to accommodate a variety of medical equipment, as well as identifying related service providers who can address financing, construction and more."
Her commitment to providing superior service and her expertise and foresight to accurately assess the viability of medical real estate has fostered broad confidence and trust. She is sought after by many of New York City's most distinguished physicians. Developers and landlords alike value her expertise and rely on her marketing capabilities.
Website: http://www.bhsmedical.com