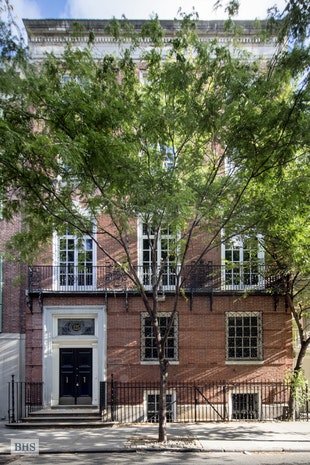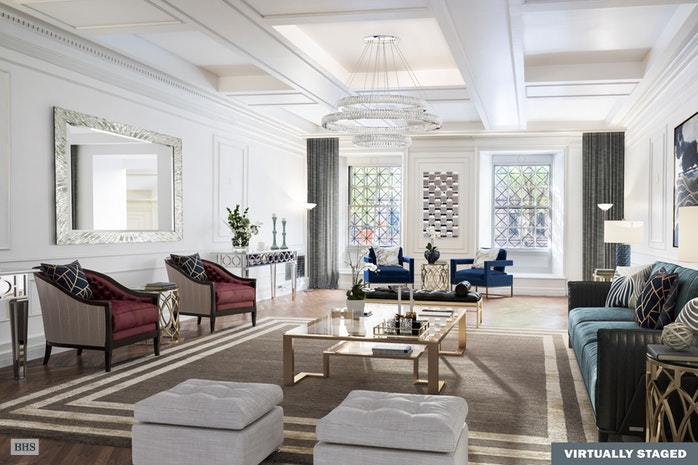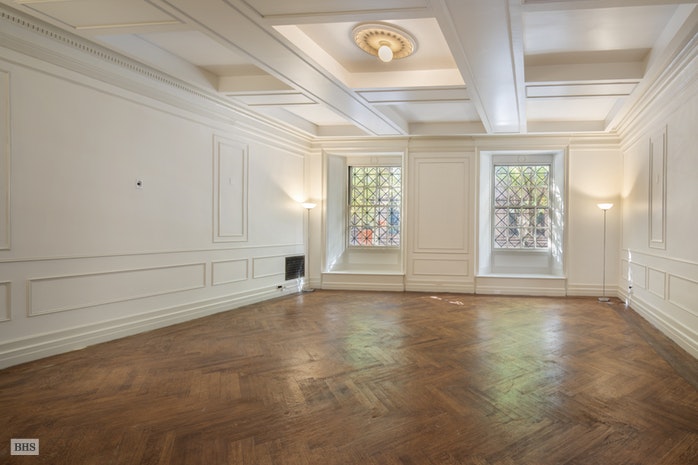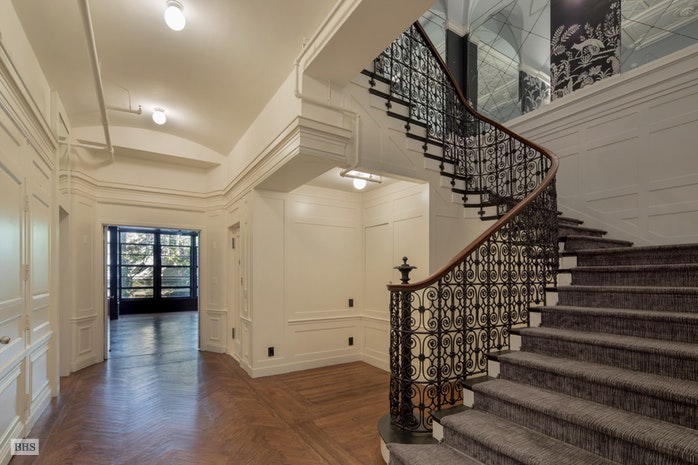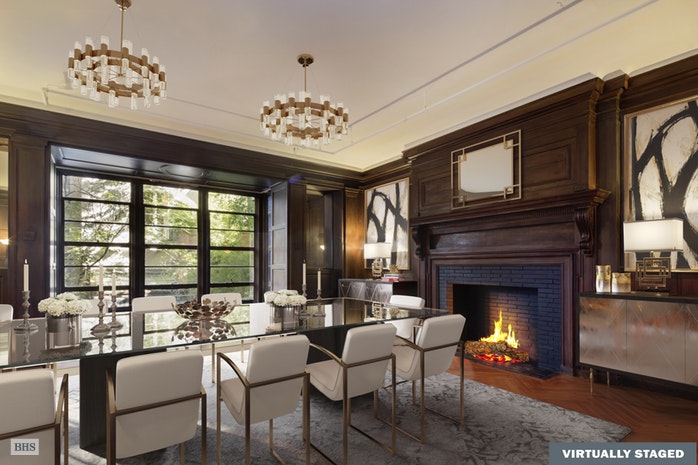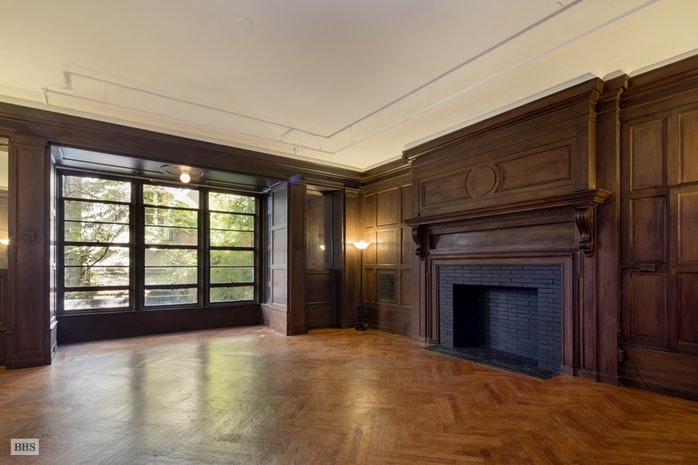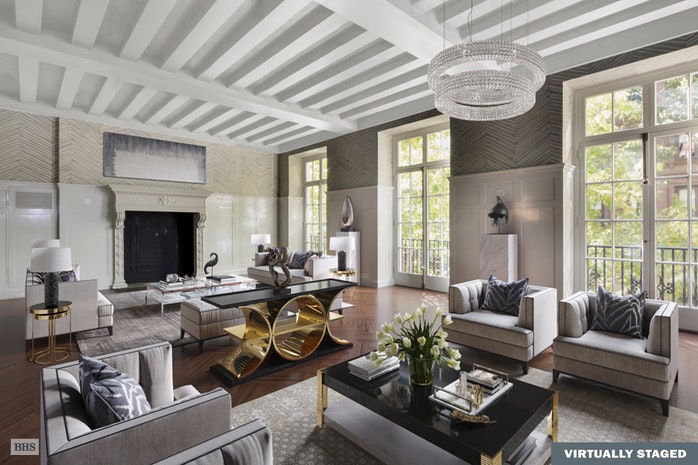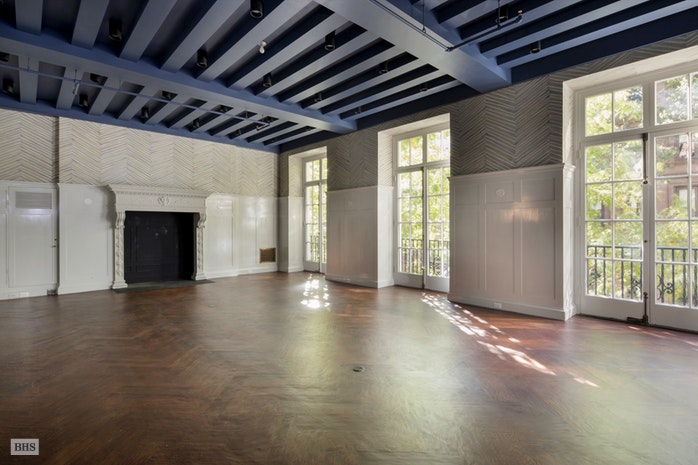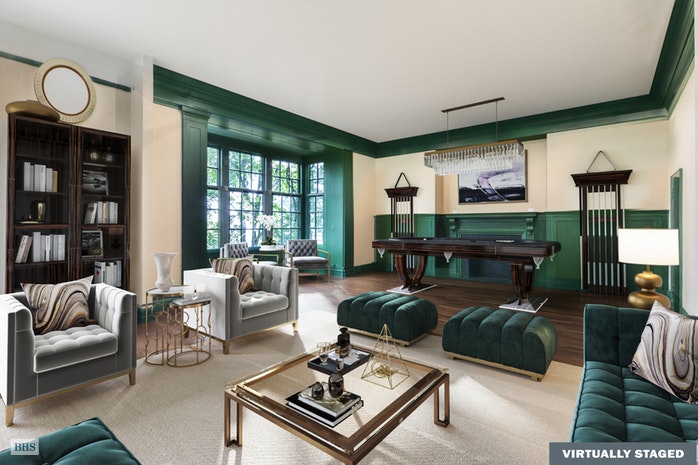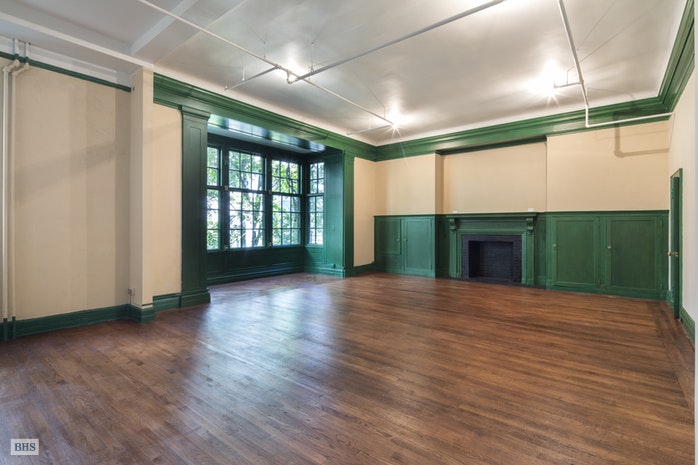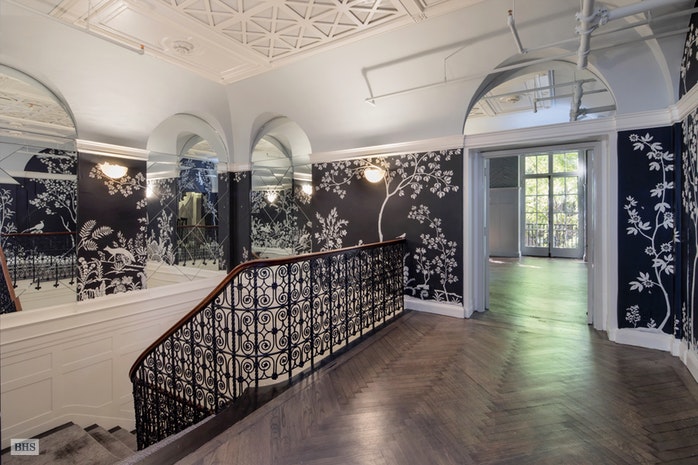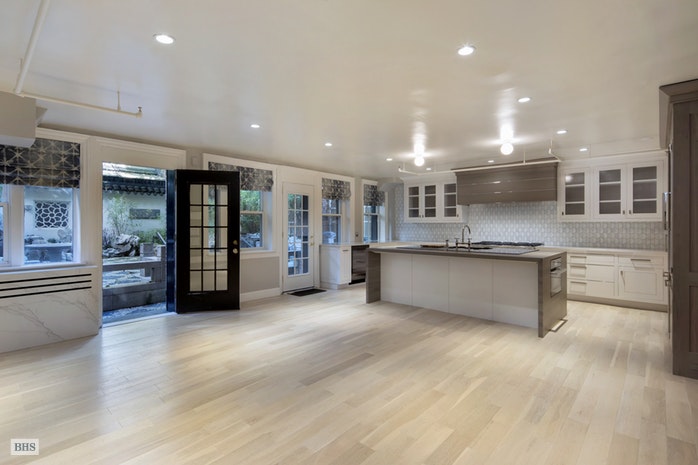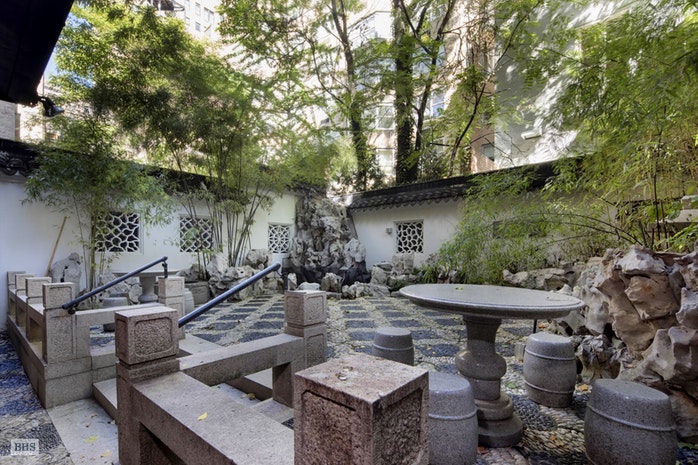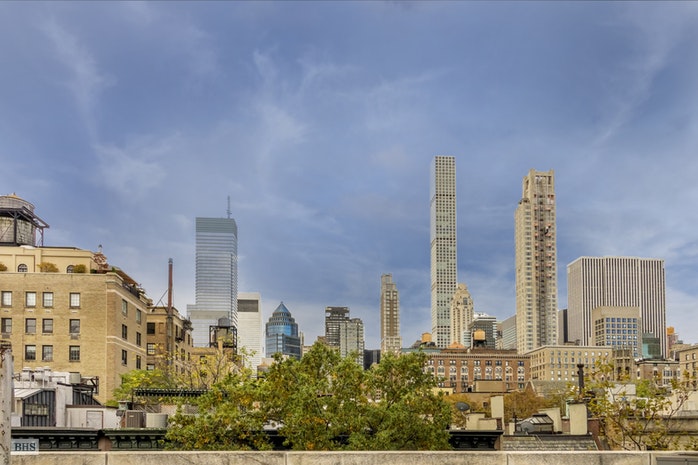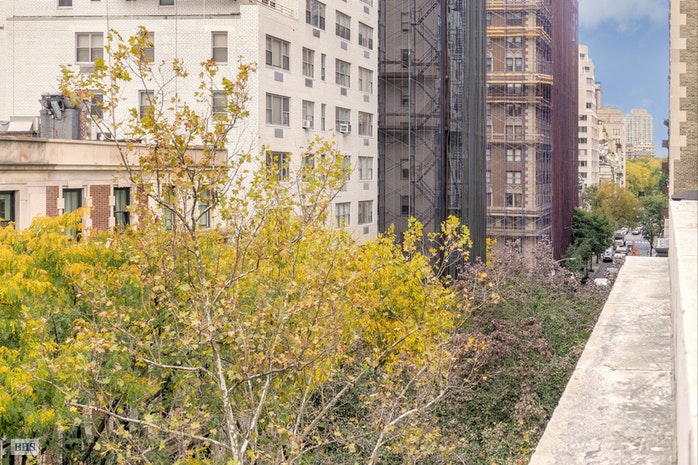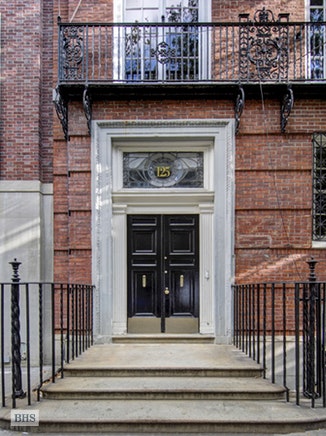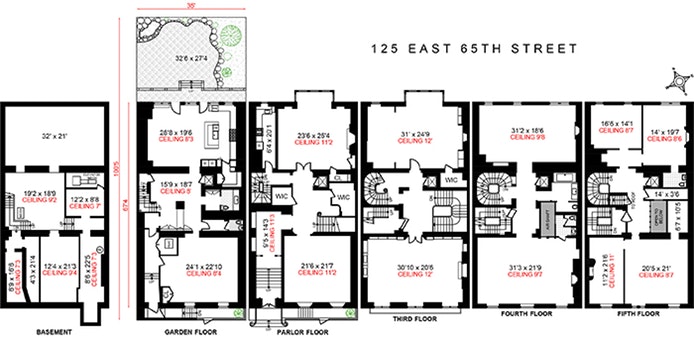 MAGNIFICENT OBSESSION
PROVENANCE: ONLY THREE OWNERS
Dr. Frederick S. Lee commissioned the present 35-foot-wide mansion in 1904-1905. A noted physician at Columbia University who treasured gardens as the president of the New York Botanical Garden from 1923-1927 - he felt that public gardens created "a love of the beautiful" and "growing interest in private gardens throughout the country." He sold the building in 1944 to The China Institute of America for whom the garden would also become an exceptional feature.
THE ARCHITECT: CHARLES A. PLATT
Charles A. Platt was a landscape designer and painter as well as an architect, serving the needs of his wealthy clients. For the mother of the future president, Franklin Delano Roosevelt, he worked on the same street creating a pair of double townhouses at 47 and 49 East 65th Street. Platt designed the Astor Court apartments for the Astor family in 1914 with its elegant center court garden. He was an architect who was sought out when an owner like Frederick S. Lee wanted to blend a Neo-federal facade and an interior of taste, creativity, exceptional soaring ceilings and expansive space, with provision for an elegant garden.
THE CHINA INSTITUTE
It was the generosity of Henry R. Luce, the American media magnate, who gave the building to the China Institute in 1944 in memory of his father, Henry Winters Luce, who had been a missionary and educator in China. The extraordinary cultural activities of the China Institute made this townhouse a well-known Manhattan fixture for the next 70 years.
In a 462 square foot room on the ground floor, 113 exhibitions of unique objects of Chinese art spanning 5,000 years were presented between 1966 and 2014 that would otherwise have been inaccessible to the public.
HISTORIC SUZHOU STYLE GARDEN
The classical gardens of Suzhou seek to recreate the natural landscape in miniature. Nine such gardens deemed to be masterpieces of the genre are in the historic city of Suzhou, China. The concept of these gardens dates to the fifth century BC in the late Ming dynasty and were inspired by royal hunting gardens of the king of the state of Wu. They were intended to be a microcosm of the natural world. A garden in this tradition was created at 125 East 65 between 1999 and 2000 by a team of Chinese craftsman and remains to this day.
THE TOWNHOUSE
With 35 feet in width, this building encompasses approximately 12,000 square feet on five levels with a basement and an elevator. There are 12 foot ceilings, six fireplaces, a large garden and a rooftop space that could also be a garden. The floorplan is flexible and exceptionally spacious.
THE FOURTH OWNER
With its extraordinary interior structure and 50 years of legendary art exhibits and culture in its past, this building awaits its fourth owner whose new vision will without doubt take root here and blossom in this exceptional place.
Floorplan for 125 East 65th Street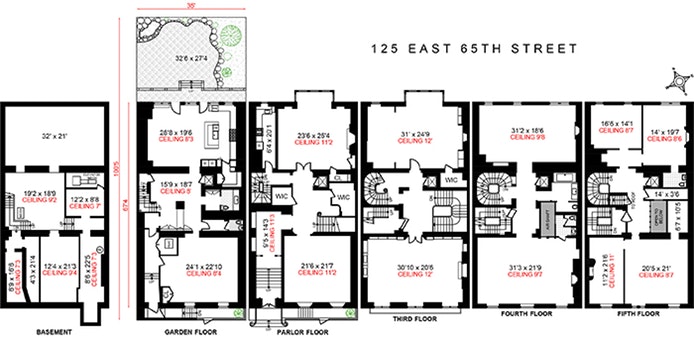 Nearby Subways
Lexington Ave, 63rd St, 0.08 mi.
68th St, Hunter College, 0.10 mi.
Lexington Ave, 59th St, 0.16 mi.
Lexington Ave, 59th St, 0.18 mi.
5th Ave, 59th St, 0.25 mi.
Key Details
Upper East Side, NYC
Townhouse
$24,888,000
Last updated: 4/21/2018
ID: 17667256

Property Information
Rooms: 12.0
Bedrooms: 6
Bathrooms: 8.5
Outdoor space: Garden

Building Information
Delivered Vacant: Yes
Elevator: Yes
Garden: Yes
Roof Garden: Yes
Facade: Brick