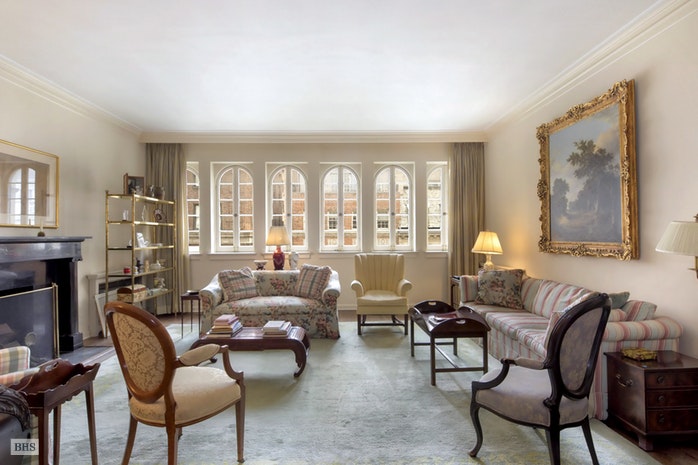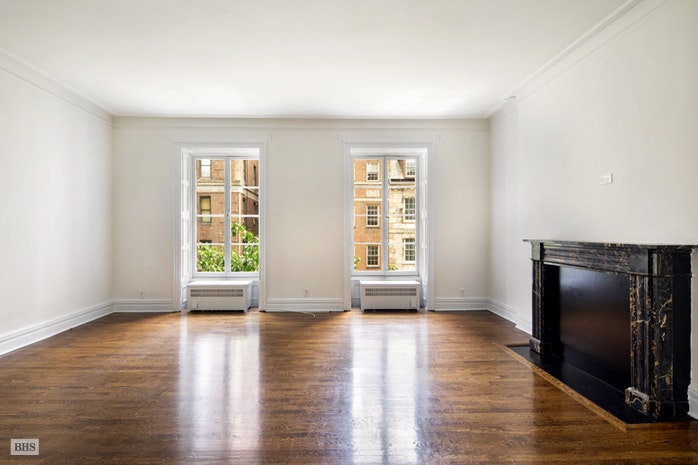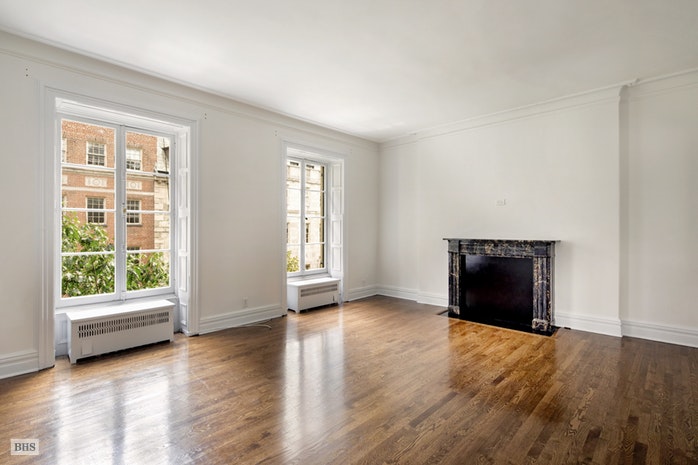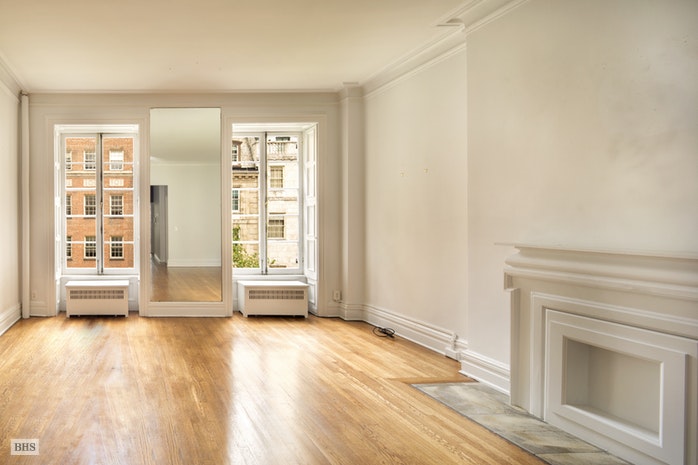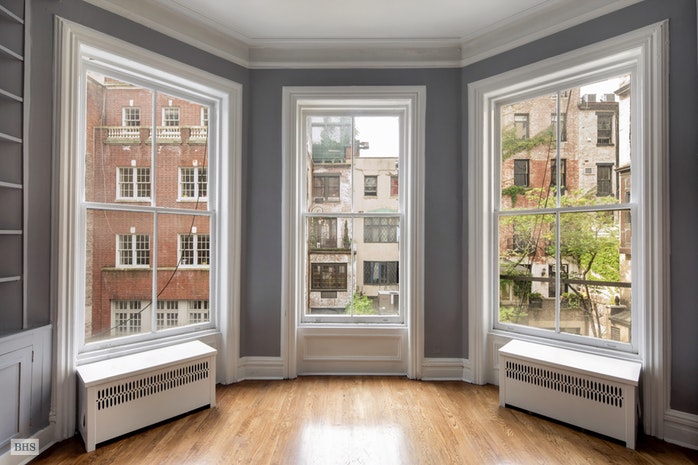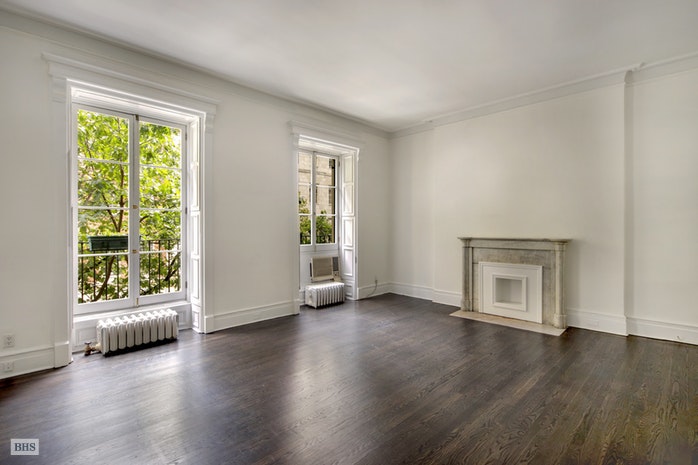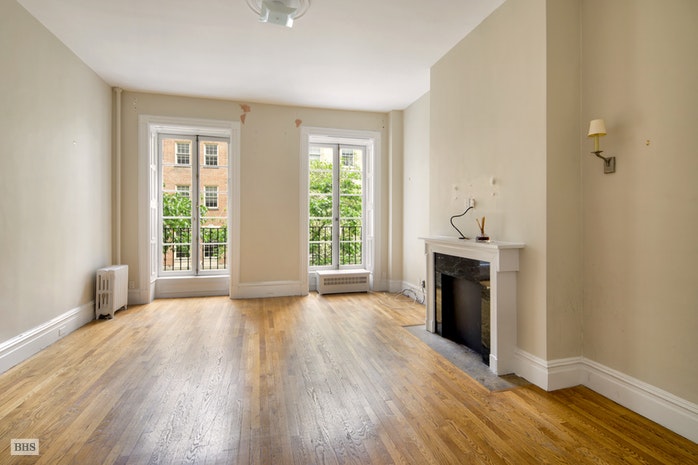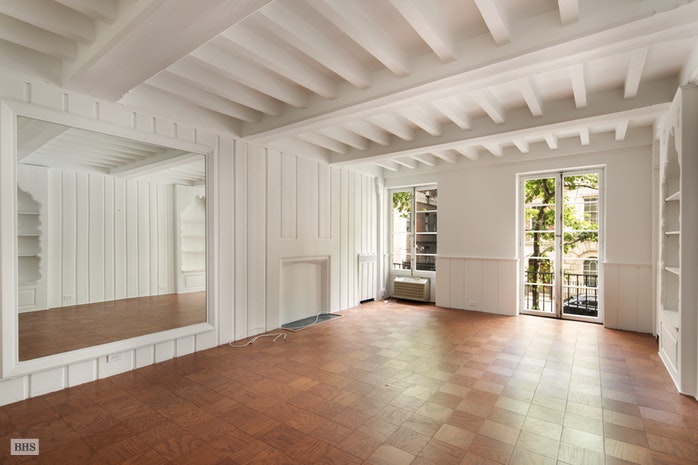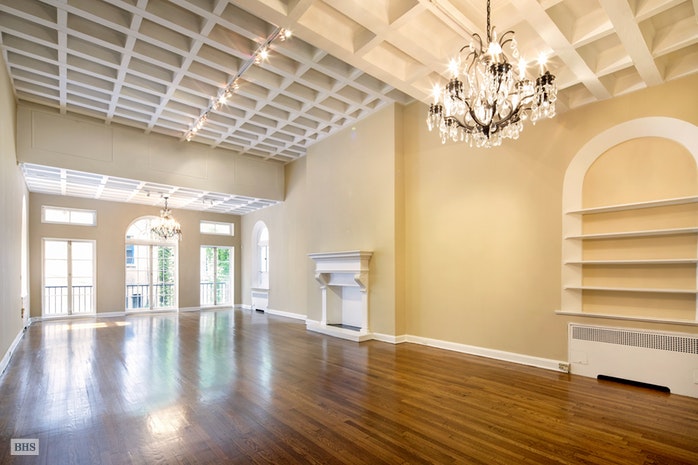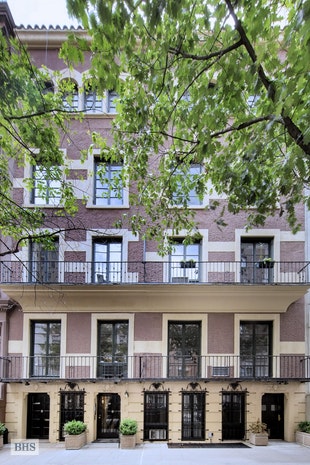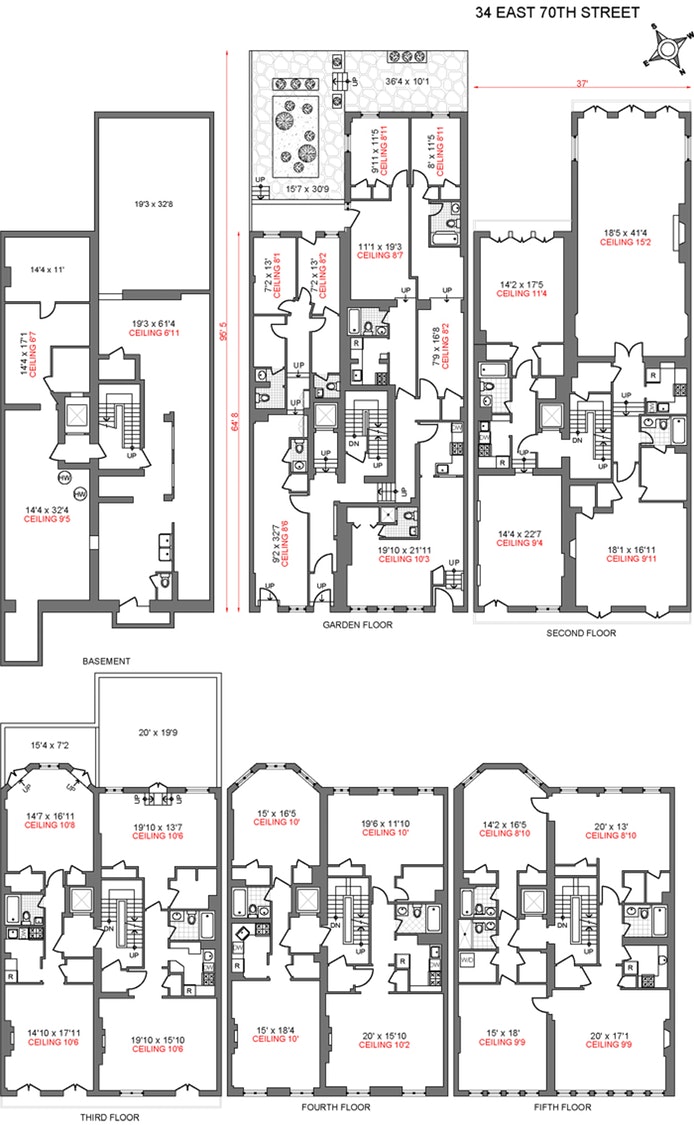 THE JAMES P. WARBURG MANSION - 37' WIDE
THE WARBURG HERITAGE
The Warburg family has a remarkable history of accomplishments in finance, economics, science, art history, public policy, and philanthropy, well-documented in Ron Chernow's book The Warburgs. At the turn of the 20th century, marriage brought two Warburg brothers - Felix and Paul - from Hamburg, Germany, to New York. Felix Warburg married Frieda Schiff, daughter of financier Jacob Schiff, and at their wedding his younger brother Paul met Nina Loeb, daughter of Solomon Loeb, co-founder of the investment house Kuhn Loeb.
Paul and Nina Warburg raised their two children in New York, where Paul was a partner at Kuhn Loeb, and for several years in Washington, where Paul served as vice-governor of the Federal Reserve Board after playing a key role in its founding. In 1924, their son James Paul Warburg, a budding banker at the time, bought two townhouses at 34 and 36 East 70th Street, combining them into a single residence. Four years later, his cousin Carola Warburg and her husband Walter Rothschild built their home just across the street. The block was an irresistible choice even in the 1920's.
EAST 70th STREET
East 70th Street in Manhattan is considered extraordinary in part because it is anchored on Fifth Avenue by the exquisite classicism of the Frick Museum, the former private residence of Henry Clay Frick, who built the elegant home in 1912 for $5 million, an extraordinary sum for the time. It was designed to accommodate Henry, his wife Adelaide and their daughter Helen Clay Frick - and a staff of 27. Built on a 200' x 275' lot, Frick's fifty-foot-deep residence was designed by Carrere and Hastings, with the exterior and parts of the interior fashioned in Indiana limestone
MADISON AVENUE TO PARK AVENUE ON EAST 70 STREET
The north side of this block has only three large mansions that were developed together in 1928, an extremely fortunate fact that gives 34 East 70th Street the perfect position opposite low buildings enabling northern light to pour into the building at all times of the day. Owners of houses on the block have included Augustus G. Paine, Jr., a paper baron; Stephen C. Clark, a member of the family that founded the Singer Sewing Machine Company; Maurice Wertheim, founder of Wertheim and Co., investment bankers; and Arthur S. Lehman, a senior partner in the Lehman Brothers firm and brother of Herbert H. Lehmann, the 45th Governor of New York.
THE ARCHITECT: WILLIAM LAWRENCE BOTTOMLEY
Hired by James P. Warburg to combine two townhouses into a single home in 1924, William Lawrence Bottomley was a graduate of the Ecole Des Beaux-Arts in Paris. Of his 186 commissions, 11 are individually listed on the National Register of Historic Places. Among his other East Side designs are a mansion at 18 East 73rd Street, Turtle Bay Gardens, and the palatial River House which, prior to the construction of the FDR Drive, had a private dock for yachts
THE MANSION: THE PERFECTLY LOCATED "BLANK CANVAS"
Encompassing 37 feet in width, this building comprises approximately 12,439 total square feet. Currently configured as 10 units including a full floor apartment on the top level, the building is delivered vacant and ready for conversion to single-family.
DESIGN A GARDEN
There is considerable outdoor space in the rear which could become a private garden in several configurations, all of which receive substantial light.
CREATE YOUR HOME
This is a unique opportunity to design your own 37-foot-wide masterpiece that embodies your personal vision of modern townhouse living on arguably the finest street of Manhattan's Upper East Side.
Floorplan for 34 East 70th Street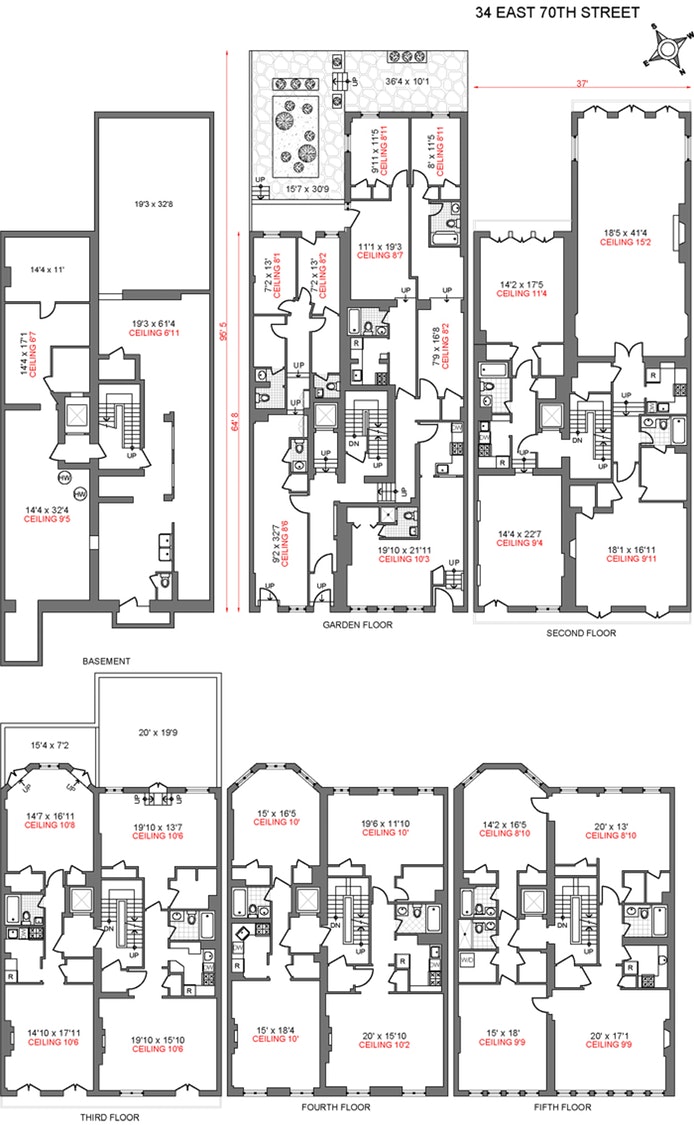 Nearby Subways
68th St, Hunter College, 0.10 mi.
Lexington Ave, 63rd St, 0.23 mi.
Lexington Ave, 59th St, 0.32 mi.
Lexington Ave, 59th St, 0.33 mi.
5th Ave, 59th St, 0.33 mi.
Key Details
Upper East Side, NYC
Townhouse
$28,500,000
Last updated: 4/19/2018
ID: 17437670

Property Information
Type: Single Family
Rooms: 19.0
Bedrooms: 8
Bathrooms: 8.5

Building Information
Delivered Vacant: Yes
Elevator: Yes