152 West 122nd Street - $3,600,000
Close Floorplan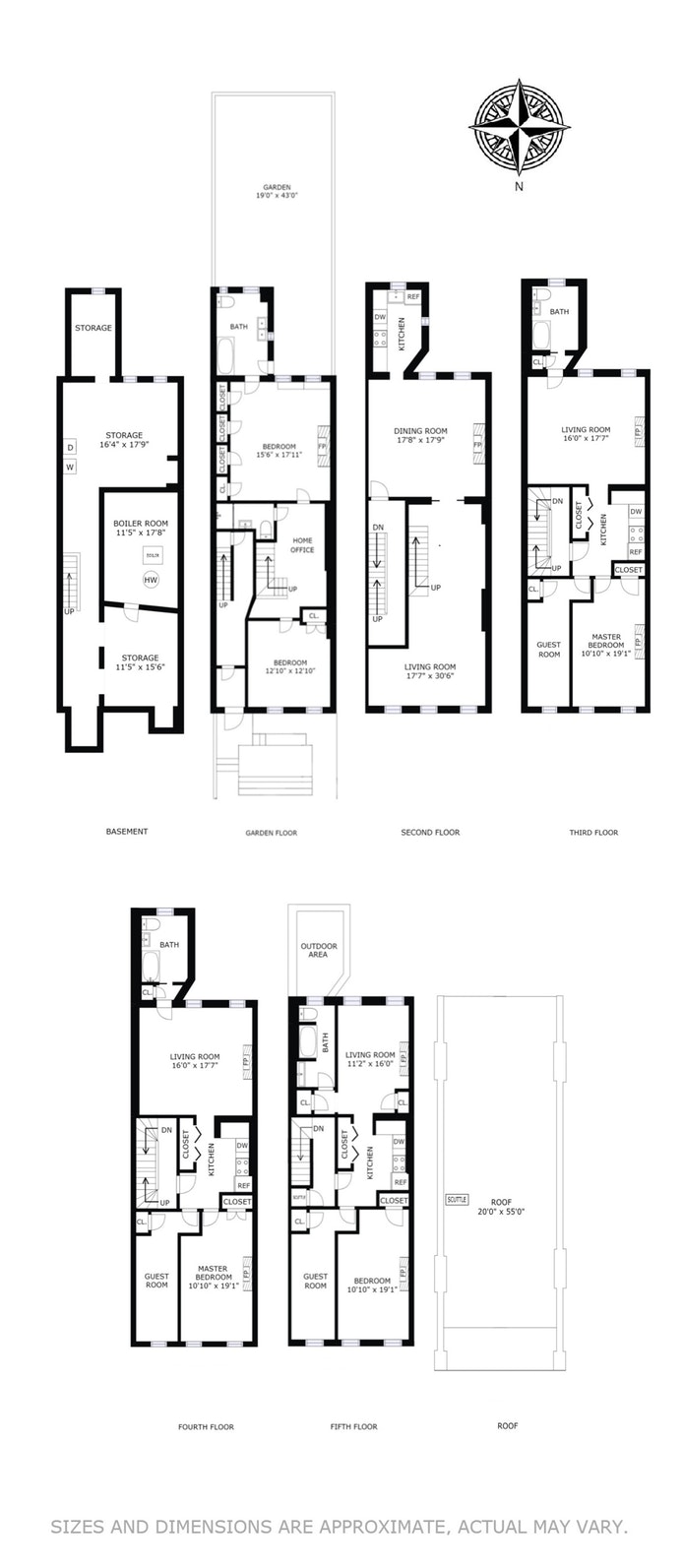 One-of-a-kind opportunity! Perfect for the homeowner seeking a large, income-producing townhome or for the savvy investor seeking an excellent ROI in a neighborhood where property values are rapidly increasing!
This turn-of-the-century 4-family, 5-story-plus-cellar townhouse is a truly exceptional property. Located in prime central Harlem and newly renovated throughout, the townhouse is comprised of four apartments (three floor-throughs and an owner's duplex). All four units are free-market. With a yearly rent roll of $170,000, this is a superb income-producing property! It also provides an opportunity for a homeowner to grow into the property. The owner's duplex can be expanded to incorporate the cellar floor, creating a gracious triplex. The owner of the property can also enjoy the property's spacious private garden. Located on a gorgeous brownstone block, the 4,387 square foot residence is 19' wide and 52' deep, built on a 19' by 100' lot.
Layout
1st and 2nd floors (duplex apartment): Gracious front courtyard, 2 bedrooms (convertible 3rd bedroom on 2nd floor), 2 bathrooms, kitchen, living room, formal dining room, and a lovely, sun-filled garden. This apartment could easily function as a 3-bedroom home as well.
3rd floor: Living room, bedroom, guest room, kitchen, bathroom
4th floor: Living room, bedroom, guest room, kitchen, bathroom
5th floor : Living room, bedroom, guest room, kitchen, bathroom
All of the property's kitchens boast high-end stainless steel appliances, new custom wood cabinetry for ample storage space, and gorgeous Carrera marble countertops. The brownstone is further enhanced by lovely hardwood floors and original woodwork, two decorative original fireplace mantles on each floor, original mirrors, oversized windows, loft-like 10-foot ceilings, excellent natural light, new mechanical systems, and a new sprinkler system.
Market Rents
Parlor-floor duplex: $5,000+
3rd through 5th floor apartments: $3,100+ per apartment
About the Townhome
Laundry in Building
Annual Real Estate Tax: $30,753
Building Square Footage: 4,387
Building Dimensions: 19 feet x 52 feet
Stories: 5 (not including cellar)
Lot Square Footage: 1,917
Lot Dimensions: 19 feet x 100.92 feet
Max Floor Area Ratio (FAR): 3.44
Neighborhood
You are just three blocks from the brand new Whole Foods on 125th Street, only three blocks from the 2 and 3 trains, and only six blocks from the A, B, C, D, 4, 5, and 6 trains. Just steps to both Morningside Park and Marcus Garvey Park, and a twelve block straight shoot to Central Park. Close to all the best shopping, dining, and entertainment that Harlem has to offer, and just one block from Harlem's Restaurant Row on Frederick Douglass Boulevard! Enjoy the Apollo Theater, Sylvia's Restaurant, Lenox Lounge, Red Rooster, and Corner Social just to name a few!
The neighborhood's popularity has seen exponential growth, set in motion after Harlem USA, a retail complex at 125th Street and Frederick Douglass Boulevard, opened in 2000. Soon thereafter, developers and retailers began zeroing in, with multiple large-scale residential and retail projects now in progress or already complete. These are too numerous to list here but include a wide variety of big-name retailers and many highly buzzed-about new condominiums set to augment the multiple successful condo projects that have already begun changing Harlem's residential landscape.
Legacy
This townhouse also boasts a rich history, having at one time been home to Clara McBride Hale, or Mother Hale as she was popularly known. Mother Hale was a pioneer in self-help efforts and came to symbolize the untapped potential of disadvantaged groups taking care of their own. She eventually won international recognition for her efforts, and President Ronald Reagan saluted her as an "American heroine" in his 1985 State of the Union address.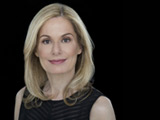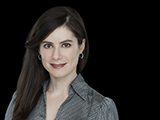 View More Listings Like This One
Central Harlem, NYC Townhouse
$3,600,000
Last updated: 2/21/2018
ID: 17725626
Mortgage Calculator
Property Information
Type: 4 Family House
Rooms: 18.0
Bedrooms: 8
Bathrooms: 5.0

Building Information