Eileen Richter
Vice President, Director
Licensed Associate Real Estate Broker
erichter@bhsusa.com
718-399-4109
Eileen Richter is a Vice President, Director and Associate Broker with Brown Harris Stevens, Brooklyn. A Brooklynite for over 30 years, Eileen brings with her many years of real estate selling experience in all the diverse neighborhoods Brooklyn has to offer. Eileen has a warm and caring way. She loves introducing newcomers to New York and the joys of Brownstone Brooklyn. Eileen takes advantage of the reach of Brown Harris Stevens – through their New York and Worldwide networks - and uses their extensive marketing tools and co-brokering reach through the Real Estate Board of New York to get her clients everything the market has to offer. Sellers know that she has their top interests at heart and she brings intimate attention to detail from listing to closing for each and every sale. Both Buyers and Sellers get her caring attention and commitment to their own particular needs as well as an insistence on integrity and consideration. The following are quotes from a few of Eileen's clients:
"Eileen was a trusted resource during my search for the perfect apartment. She is fair, direct, honest and a true professional! I'd work with her again anytime."
"As a real estate agent, Eileen always conducted her business with us with the utmost integrity and discretion. We sold our apartment through her and found her to be exceptionally conscientious, focused and attentive to every last detail of the sales process. We were lucky to have her as our broker."
She helped me think through my needs and identify my priorities, was candid and thoughtful, and moved my coop unit through board approval and into the hands of a top-notch buyer in three months. Throughout the process, she was warm, professional, knowledgeable, and a pleasure to work with - a true professional."
"I chose you to be my broker for two reasons (1) because I know you are on top of things and will keep me on top of things. You keep things moving (including me); and (2) without a hesitation you are my representative ... I would recommend you any day of the week."
Eileen attended Carnegie Mellon University and George Washington University. She also has post-graduate credits in Early Childhood education and accreditation as an Orff-certified Music Teacher and was a Music Together teacher here in Park Slope. Eileen comes from a performing arts background: a retired professional singer who has worked all over the world - probably explaining her ease with all different kinds of people. She and her husband are parents of one wonderful upper-schooler at the Berkeley-Carroll School where she is very involved in the Parent Association. She has volunteered at the Brooklyn Women's Exchange in Brooklyn Heights.
100 7th Avenue
Brooklyn, NY 11215
Brown Harris Stevens Brooklyn, LLC
Eileen Richter's Current Listings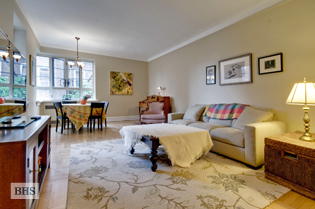 140 8TH AVENUE COOPERATIVE
$850,000
OPEN HOUSE: 5/25/2013, 1:00 - 2:30Bedrooms: 2
Bathrooms: 1.0
ID: 3767018
Eileen Richter (718) 399-4109
Janice Cimberg (718) 399-4110
Listings Currently In Contract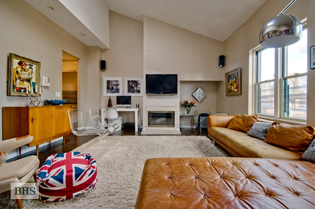 75 POPLAR STREET CONDOMINIUM
$1,175,000 - Contract Signed
Bedrooms: 2
Bathrooms: 2.5
ID: 3848952
Eileen Richter (718) 399-4109
Jill Seligson Braver (718) 858-5905
The following is a list of selected sold properties in which Eileen Richter has represented the seller, the buyer, or both:
COOPERATIVES AND CONDOMINIUMS
195 15TH STREET, 3C
452 15TH STREET, 4L
317 16TH STREET, 5D
317 16TH STREET, 1A
317 16TH STREET, 1B
317 16TH STREET, 1C
317 16TH STREET, 1D
317 16TH STREET, 2A
317 16TH STREET, 2B
317 16TH STREET, 2C
317 16TH STREET, 2D
317 16TH STREET, 3C
317 16TH STREET, 3A
317 16TH STREET, 4A
317 16TH STREET, 4C
317 16TH STREET, 4D
317 16TH STREET, 5A
317 16TH STREET, 5B
317 16TH STREET, 5C
317 16TH STREET, 5D
259 21ST STREET, 2C
259 21ST STREET, 1F
259 21ST STREET, 4J
334 2ND STREET, 2B
341 3RD STREET, 2A
437 3RD STREET, 3R
333 4TH STREET, 5I
333 4TH STREET, 6H
333 4TH STREET, 1H
333 4TH STREET, 2G
333 4TH STREET, 6H
302 5TH AVENUE, 2F
203 7TH AVENUE, 3A
50 7TH AVENUE, 4
50 7TH AVENUE, 4
50 7TH AVENUE, 5
50 7TH AVENUE, 5
111 8TH AVENUE, 8
118 8TH AVENUE, 3F
140 8TH AVENUE, 1K
140 8TH AVENUE, 3E
140 8TH AVENUE, 6R
140 8TH AVENUE, 4M
140 8TH AVENUE, 6A
140 8TH AVENUE, 5L
140 8TH AVENUE, 2J
140 8TH AVENUE, 6E
140 8TH AVENUE, 4A
140 8TH AVENUE, 6H
140 8TH AVENUE, 1L
140 8TH AVENUE, 1P
85 8th Avenue, 1
90 8TH AVENUE, 4C
90 8TH AVENUE, 8C
243 8TH STREET, 2L
267 8TH STREET, 4R
267 8TH STREET, 4L
267 8TH STREET, 1L
267 8TH STREET, 1R
269 8TH STREET, 1R
269 8TH STREET, 4R
269 8TH STREET, 4L
300 8TH STREET, 1I
103 BERKELEY PLACE, 2
204 BERKELEY PLACE, 2
220 BERKELEY PLACE, 2J
220 BERKELEY PLACE, 3A
220 BERKELEY PLACE, 5J
722 CARROLL STREET, 1
360 CLINTON AVENUE, 1S
800 CORTELYOU ROAD, 4E
535 DEAN STREET, 104
135 EASTERN PARKWAY, 15I
175 EASTERN PARKWAY, 4B
175 EASTERN PARKWAY, 5D
55 EASTERN PARKWAY, 1H
55 EASTERN PARKWAY, 3E
61 EASTERN PARKWAY, 2A
61 EASTERN PARKWAY, 1C
144 GARFIELD PLACE, 4R
59 HAWTHORNE STREET, 4D
299 HENRY STREET, 2A
187 HICKS STREET, 5D
101 LAFAYETTE AVENUE, 4I
209 LINCOLN PLACE, 8G
209 LINCOLN PLACE, 8F
235 LINCOLN PLACE, 6B
235 LINCOLN PLACE, 4B
38 LIVINGSTON STREET, 2
75 LIVINGSTON STREET, 22C
30 MAIN STREET, 3F
10 MONTGOMERY PLACE, 2A
100 OCEAN PARKWAY, 6K
350 OCEAN PARKWAY, 5K
350 OCEAN PARKWAY, 5G
350 OCEAN PARKWAY, 2J
81 OCEAN PARKWAY, 6H
230 PARK PLACE, 1D
230 PARK PLACE, 1K
20 PLAZA STREET, E23
10 PLAZA STREET EAST, 4H
10 PLAZA STREET EAST, 5H
10 PLAZA STREET EAST, 4E
20 PLAZA STREET EAST, D19
20 PLAZA STREET EAST, E23
20 PLAZA STREET EAST, A1
34 PLAZA STREET EAST, 503
50 PLAZA STREET EAST, 5D
50 PLAZA STREET EAST, 11A
50 PLAZA STREET EAST, 3B
60 PLAZA STREET EAST, 4J
60 PLAZA STREET EAST, 3N
60 PLAZA STREET EAST, 6H
60 PLAZA STREET EAST, 4C
759 PRESIDENT STREET, 1C
782 PRESIDENT STREET, 1L
792 PRESIDENT STREET, 2L
792 PRESIDENT STREET, 2L
185 PROSPECT PARK SOUTH W, 705
135 PROSPECT PARK SW, F10-6TH FL
135 PROSPECT PARK SW, E12
135 PROSPECT PARK SW, A9
135 PROSPECT PARK SW, F4
117 PROSPECT PARK WEST, 4
145 PROSPECT PARK WEST, 2D
145 PROSPECT PARK WEST, 2F
40 PROSPECT PARK WEST, 3A
44 PROSPECT PARK WEST, C8
88 PROSPECT PARK WEST, 1A
262 PROSPECT PLACE, 1
675 SACKETT STREET, 305
675 SACKETT STREET, 204
675 SACKETT STREET, 210
675 SACKETT STREET, 211
675 SACKETT STREET, 107
675 SACKETT STREET, 305
675 SACKETT STREET, 310
675 SACKETT STREET, 203
675 SACKETT STREET, 206
214 SAINT JOHNS PLACE, 3
315 SAINT JOHNS PLACE, 1C
418 SAINT JOHNS PLACE, 3E
176 SEELEY STREET, 5A
29 TIFFANY PLACE, PH 2
35 UNDERHILL AVENUE, 4D
925 UNION STREET, 2F
101 WARREN STREET, BKLYN, A3F
TOWNHOUSES
571 16TH STREET
256 22ND STREET
393 6TH AVENUE
362 6TH STREET
407 8TH STREET
380 9TH STREET
111 BERKELEY PLACE
574 EAST 16TH STREET
1804 GLENWOOD ROAD
21 MAPLE STREET
47 MAPLE STREET
49 MIDWOOD STREET
293 PROSPECT PLACE
99 STERLING PLACE