Elayne Roskin
Licensed Associate Real Estate Broker
eroskin@bhsusa.com
212-906-9336 c: 917-434-0774
Elayne Roskin has been active in the real estate industry for more than twenty-five years and has been a top broker with Brown Harris Stevens since 1998. She serves both buyers and sellers who rely on her depth of experience to properly advise on pricing and her exceptional ability to close transactions. Elayne is known to use her client's time efficiently and is highly regarded for her courtesy and discretion. Her comprehensive knowledge of the Manhattan real estate market is so well known that she has often been called upon as an expert third party to provide market evaluations to parties in dispute or hoping to avoid dispute. Her business is primarily based on referrals from former customers and clients.
Growing up, real estate was the center of Elayne's family life. Her grandfather was a real estate investor - one of his colleagues was William Zeckendorf Sr. and all of his sons are real estate landlords, developers and investors. Visiting tenants and looking at properties with her father was a family ritual. After graduating from NYU and working in the real estate department of a major law firm, she entered residential sales and worked with Charles S. Greenthal from 1984 to 1998 before joining Brown Harris Stevens.
As noted by the New York Times, Elayne is also an expert in the marketing and sale of estate properties. With her business partner, Burt Savitsky, she has worked with some of Manhattan's leading Trusts, Wills and Estates attorneys to handle real estate transactions for their clients.
Elayne has been an Eastside resident for more than twenty five years. A tennis enthusiast and fitness buff, Elayne's passions are architecture, home renovation and design. Born to real estate, she is a tireless, dedicated professional who loves her work.
445 Park Avenue
New York, NY 10022
Brown Harris Stevens Residential Sales, LLC
Elayne Roskin's Current Listings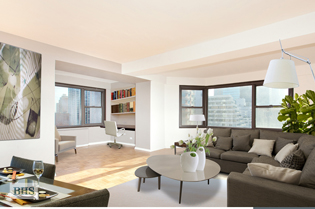 166 EAST 61ST STREET COOPERATIVE
$799,500
Bedrooms: 1
Bathrooms: 1.0
ID: 8597909
Elayne Roskin (212) 906-9336
Listings Currently In Contract
175 EAST 62ND STREET COOPERATIVE
$2,950,000 - Contract Signed
Bedrooms: 2
Bathrooms: 2.5
ID: 4038707
Elayne Roskin (212) 906-9336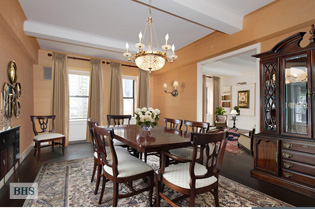 136 EAST 64TH STREET COOPERATIVE
$2,495,000 - Contract Signed
Bedrooms: 2
Bathrooms: 3.0
ID: 8959298
Elayne Roskin (212) 906-9336
The following is a list of selected sold properties in which Elayne Roskin has represented the seller, the buyer, or both:
COOPERATIVES AND CONDOMINIUMS
101 CENTRAL PARK WEST, 7A
249 EAST 48TH STREET, 18B
249 EAST 48TH STREET, 9H
309 EAST 49TH STREET, 15E
309 EAST 49TH STREET, 7D
415 EAST 52ND STREET, 10E
415 EAST 52ND STREET, 11D
415 EAST 54TH STREET, 2/3D
415 EAST 54TH STREET, 2D
400 EAST 56TH STREET, 15L
400 EAST 56TH STREET, 37S
400 EAST 56TH STREET, 4C
440 EAST 56TH STREET, 7G
117 EAST 57TH STREET, 32H
200 EAST 57TH STREET, 17L
419 EAST 57TH STREET, 4C
419 EAST 57TH STREET, 9C
419 EAST 57TH STREET, 9F
440 EAST 57TH STREET, 17B
425 EAST 58TH STREET, 33C
166 EAST 61ST STREET, 12N
166 EAST 61ST STREET, 19H
140 EAST 63RD STREET, 8B
340 EAST 64TH STREET, 33C
201 EAST 66TH STREET, 18A
167 EAST 67TH STREET, 5C
333 EAST 68TH STREET, 15A
3 EAST 69TH STREET, 1/2C
3 EAST 69TH STREET, 1/AD
3 EAST 69TH STREET, 7/8B
150 EAST 69TH STREET, 11J
150 EAST 69TH STREET, 16A
150 EAST 69TH STREET, 16D
150 EAST 69TH STREET, 19A
150 EAST 69TH STREET, 19Q
150 EAST 69TH STREET, 20N
150 EAST 69TH STREET, 20N
150 EAST 69TH STREET, 21K
150 EAST 69TH STREET, 21M
150 EAST 69TH STREET, 2K
150 EAST 69TH STREET, 3S
205 EAST 69TH STREET, 3D/E
400 EAST 70TH STREET, 2404
3 EAST 71ST STREET, 2D
176 EAST 71ST STREET, 16E
176 EAST 71ST STREET, 7C
300 EAST 71ST STREET, 15M
125 EAST 72ND STREET, 5D
165 EAST 72ND STREET, 14D
190 EAST 72ND STREET, 10A
315 EAST 72ND STREET, 14G
399 EAST 72ND STREET, 4GHJ
422 EAST 72ND STREET, 11A
422 EAST 72ND STREET, 9A
135 EAST 74TH STREET, 8A
300 EAST 74TH STREET, 17G
444 EAST 75TH STREET, 4A/B
176 EAST 77TH STREET, 17J/K
179 EAST 79TH STREET, 4A
201 EAST 79TH STREET, 11C
201 EAST 79TH STREET, 4D
215 EAST 79TH STREET, 10D
308 EAST 79TH STREET, 11M
308 EAST 79TH STREET, 12A
308 EAST 79TH STREET, 7G
325 EAST 79TH STREET, 15C
525 EAST 80TH STREET, 7B/C
25 EAST 83RD STREET, 3B
35 EAST 85TH STREET, 4D
38 EAST 85TH STREET, 10D
11 EAST 86TH STREET, PH
55 EAST 86TH STREET, 9A
108 EAST 86TH STREET, 7S
455 EAST 86TH STREET, 30AB
170 EAST 87TH STREET, W20C
200 EAST 89TH STREET, 38B
300 EAST 93RD STREET, 20A/F
300 EAST 93RD STREET, 20AF
300 EAST 93RD STREET, 8A/F
1 EAST END AVENUE, 10/11B
105 FIFTH AVENUE, 5C
880 FIFTH AVENUE, 17B
907 FIFTH AVENUE, 2B
955 FIFTH AVENUE, 4A
988 FIFTH AVENUE, 7FL
1001 FIFTH AVENUE, 16C
1025 FIFTH AVENUE, 11B/S
1040 FIFTH AVENUE, 14A
66 LEONARD STREET, 9D
650 PARK AVENUE, 10E
650 PARK AVENUE, 5D
760 PARK AVENUE, 11TH FLR
900 PARK AVENUE, 4C/D
955 PARK AVENUE, 3NE
975 PARK AVENUE, 6A
1040 PARK AVENUE, 8J
1155 PARK AVENUE, 15E
1160 PARK AVENUE, 7B
1160 PARK AVENUE, PHE
1185 PARK AVENUE, 3D
1192 PARK AVENUE, 6A
1220 PARK AVENUE, MAIS-1A
20 SUTTON PLACE, 7D
25 SUTTON PLACE SOUTH, 5D
50 SUTTON PLACE SOUTH, 5A
50 SUTTON PLACE SOUTH, 5E
100 UNITED NATIONS PLAZA, 11G
100 UNITED NATIONS PLAZA, 35C
100 UNITED NATIONS PLAZA, 9D
845 UNITED NATIONS PLAZA, 19D
860 UNITED NATIONS PLAZA, 12B
535 WEST 110TH STREET, 4H
535 WEST 110TH STREET, 4I
250 WEST 27TH STREET, 6C
350 WEST 50TH STREET, PH1D
15 WEST 53RD STREET, 35D
201 WEST 89TH STREET, 6B
275 WEST 96TH STREET, 25D