Glenn Minnick
Licensed Associate Real Estate Broker
gminnick@bhsusa.com
212-396-5870 c: 347-512-3333
Glenn Minnick, a Licensed Associate Real Estate Broker, is recognized as one of Manhattan's most respected residential real estate experts. Aggressive, honest, patient, innovative, dependable, philanthropic and loyal are just a few of the adjectives that clients have used to describe Glenn.
As one of the top-grossing brokers in the city, Glenn is a perennial winner of many accolades for excellence in real estate. Glenn's negotiating skills are second-to-none in the industry and he has achieved record sales and rental prices in all price categories in many of the city's most prestigious buildings.
Glenn specializes in formulating unique marketing programs for each property that he exclusively represents; from studio cooperatives to multi-million dollar dream condos. He is also a resident broker for Trump Place, the Upper West Side's trendy waterfront luxury condominium neighborhood. Glenn is available 24/7 to respond to requests for showings...this translates into faster sales or rentals and an unparalleled level of customer service
Glenn has a loyal following of some of the World's top business executives, corporations, investors and celebrities who call on him time and time again for his financial expertise, up-to-the-minute knowledge of the market, and most importantly, his discretion. He has also cultivated a thriving referral and relocation business and enjoys assisting both first-time and seasoned buyers and investors with the often daunting process of finding the perfect property, securing financing and passing the increasingly difficult condo and co-op boards.
Whether you wish to sell, buy, invest or rent in the city, Glenn looks forward to providing the highest level of service and the fastest results.
1926 Broadway
New York, NY 10023
Brown Harris Stevens Residential Sales, LLC
Glenn Minnick's Current Listings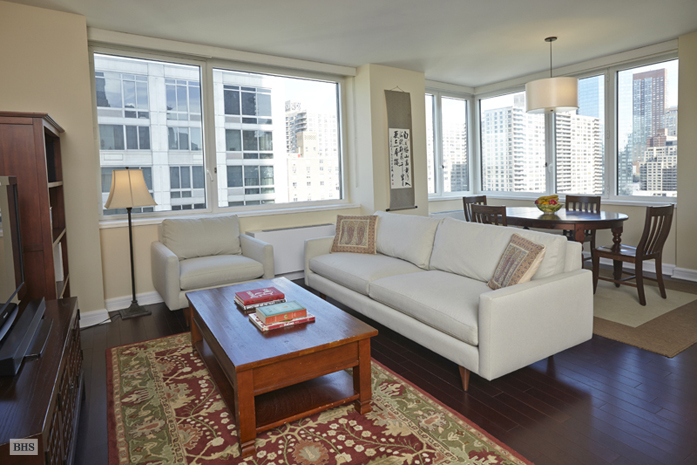 100 RIVERSIDE BOULEVARD CONDOMINIUM
$2,100,000
Bedrooms: 2
Bathrooms: 2.0
ID: 9722289
Glenn Minnick (212) 396-5870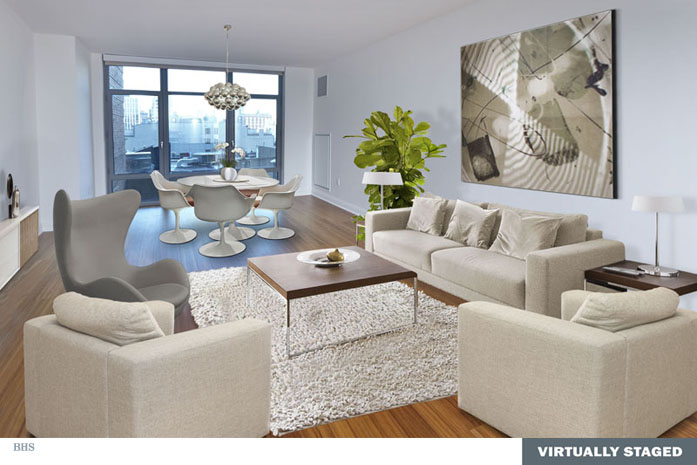 READE STREET RENTAL
$4,400
Bedrooms: 1
Bathrooms: 1.0
ID: 9464615
Glenn Minnick (212) 396-5870
The following is a list of selected sold properties in which Glenn Minnick has represented the seller, the buyer, or both:
COOPERATIVES AND CONDOMINIUMS
350 ALBANY STREET, 5C
116 CENTRAL PARK SOUTH, 3D
150 COLUMBUS AVENUE, 9D
235 EAST 40TH STREET, 4B
411 EAST 53RD STREET, 14F
321 EAST 54TH STREET, 7G
420 EAST 55TH STREET, 10C
350 EAST 62ND STREET, 2D
420 EAST 64TH STREET, E11A
315 EAST 65TH STREET, 9F
401 EAST 65TH STREET, 10E
399 EAST 72ND STREET, 8K
343 EAST 74TH STREET, 8C
401 EAST 84TH STREET, 10D
305 EAST 85TH STREET, 4B
331 EAST 92ND STREET, 2B
63 EAST 9TH STREET, 8C
425 FIFTH AVENUE, 30B
275 GREENWICH STREET, 10M
275 GREENWICH STREET, 6J
275 GREENWICH STREET, 7A
275 GREENWICH STREET, 7M
295 GREENWICH STREET, 9GN
4 LEXINGTON AVENUE, 7G
200 RECTOR PLACE, 17M
100 RIVERSIDE BOULEVARD, 6J
100 RIVERSIDE BOULEVARD, 8D
100 RIVERSIDE BOULEVARD, 8D
120 RIVERSIDE BOULEVARD, 11C
120 RIVERSIDE BOULEVARD, 12C
120 RIVERSIDE BOULEVARD, 16G
120 RIVERSIDE BOULEVARD, 3P
120 RIVERSIDE BOULEVARD, 5R
120 RIVERSIDE BOULEVARD, 6W
120 RIVERSIDE BOULEVARD, 8A
120 RIVERSIDE BOULEVARD, PH1F
120 RIVERSIDE BOULEVARD, PH3J
120 RIVERSIDE BOULEVARD, PH3K
200 RIVERSIDE BOULEVARD, 12M
200 RIVERSIDE BOULEVARD, 14B
200 RIVERSIDE BOULEVARD, 15N
200 RIVERSIDE BOULEVARD, 34B
200 RIVERSIDE BOULEVARD, 40C
200 RIVERSIDE BOULEVARD, 9L
220 RIVERSIDE BOULEVARD, 10A
220 RIVERSIDE BOULEVARD, 10C
220 RIVERSIDE BOULEVARD, 11U
220 RIVERSIDE BOULEVARD, 15D
220 RIVERSIDE BOULEVARD, 16C
220 RIVERSIDE BOULEVARD, 20C
220 RIVERSIDE BOULEVARD, 5D
220 RIVERSIDE BOULEVARD, 8G
220 RIVERSIDE BOULEVARD, 8R
240 RIVERSIDE BOULEVARD, 4G
240 RIVERSIDE BOULEVARD, 5C
10 WEST 15TH STREET, 816
107 WEST 25TH STREET, 6C
77 WEST 55TH STREET, 8EF
161 WEST 61ST STREET, 21G
40 WEST 67TH STREET, 4B
TOWNHOUSES
144 EAST 38TH STREET--
1342 LEXINGTON AVENUE
1342 LEXINGTON AVENUE