Helen Van Rhyn is a high power broker with eighteen years of Real Estate experience. A is a native New Yorker, she is graduate of Bernard M. Baruch College with a Bachelor of Business Administration in Marketing Management and a minor in Human Psychology.
Helen was raised from age five in Cobble Hill, Brooklyn and now lives with her husband and children in quaint Carroll Gardens. Helen is gregarious and enjoys selling homes. As a homeowner herself she understands the joy and pride that comes with owning and restoring your own home.
In 2006 she has sold 6 townhouse including 4 in Brooklyn Heights, totaling over $15,000,000 in townhouses alone. Other marquee sales include the highest price ever achieved (at the time) for a Brooklyn Heights co-op.
Helen is a true professional at marketing your property to qualified buyers, as well as arranging financing and handling of all paperwork to make your real estate purchasing experience flow with ease. She also has many connections to real estate-related professionals such as, mortgage brokers, contractors, engineers, lawyers, architects, interior designers, and landscapers to help you facilitate the buying and selling of your home. She is an expert when it comes to local schools, having attended elementary school in Cobble Hill, and is currently active in the Brooklyn Heights Montessori School where her children Luke and Gracie are in 5th grade and 2nd grade respectively.
129 Montague Street
Brooklyn, NY 11201
Brown Harris Stevens Brooklyn, LLC
Helen Van Rhyn's Current Listings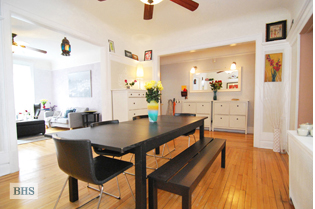 2 BR IN LANDMARK DISTRICT COOPERATIVE
$449,000
Bedrooms: 2
Bathrooms: 1.0
ID: 11394737
Helen Van Rhyn (718) 858-5946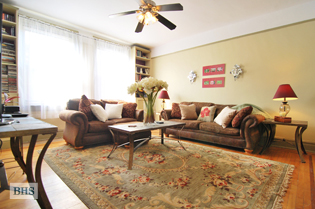 82ND STREET COOPERATIVE
$410,000
OPEN HOUSE: 11/1/2014, 12:00 - 1:00Bedrooms: 2
Bathrooms: 1.0
ID: 11468071
Helen Van Rhyn (718) 858-5946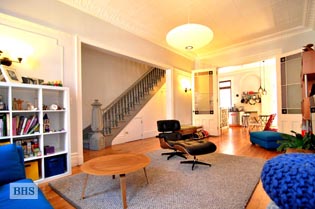 5 BEDROOM BROWNSTONE TRIPLEX RENTAL
$10,900
Bedrooms: 4
Bathrooms: 2.5
ID: 9965049
Helen Van Rhyn (718) 858-5946
Carlos A. Morales (718) 858-5257
BEAUTIFUL 3 BEDROOM DUPLEX RENTAL
$7,300
Bedrooms: 3
Bathrooms: 1.5
ID: 9804026
Helen Van Rhyn (718) 858-5946
Carlos Morales (718) 858-5257
AMAZING DUPLEX RENTAL
$4,200
OPEN HOUSE: 11/1/2014, 2:00 - 3:00Bedrooms: 3
Bathrooms: 2.0
ID: 11177966
Helen Van Rhyn (718) 858-5946
Carlos A. Morales (718) 858-5257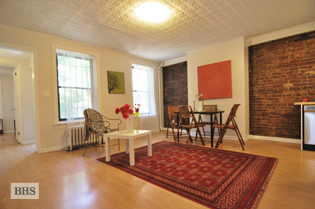 6TH STREET RENTAL
$2,900
OPEN HOUSE: 11/1/2014, 2:00 - 3:00Bedrooms: 2
Bathrooms: 1.0
ID: 11067459
Helen Van Rhyn (718) 858-5946
Carlos A. Morales (718) 858-5257
Listings Currently In Contract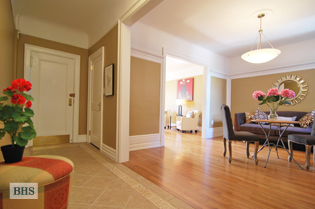 RENOVATED CLASSIC 5 COOPERATIVE
$435,000 - Contract Signed
Bedrooms: 2
Bathrooms: 1.0
ID: 11005310
Helen Van Rhyn (718) 858-5946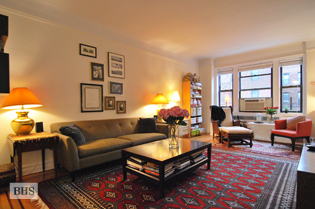 LANDMARK 2BR PRE-WAR COOPERATIVE
$379,000 - Contract Signed
Bedrooms: 20
Bathrooms: 1.0
ID: 11358354
Helen Van Rhyn (718) 858-5946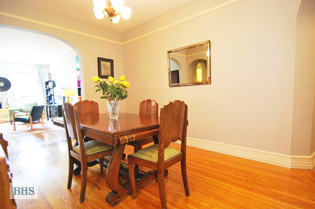 SPACIOUS BRIGHT AND AIRY COOPERATIVE
$339,000 - Contract Signed
Bedrooms: 1
Bathrooms: 1.0
ID: 11218335
Helen Van Rhyn (718) 858-5946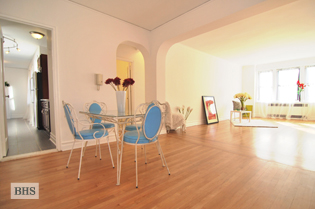 84TH STREET COOPERATIVE
$329,000 - Contract Signed
Bedrooms: 1
Bathrooms: 1.0
ID: 9733089
Helen Van Rhyn (718) 858-5946
The following is a list of selected sold properties in which Helen Van Rhyn has represented the seller, the buyer, or both:
COOPERATIVES AND CONDOMINIUMS
85 -10 34TH AVE, 510
85 -10 34TH AVE, 511
85 -10 34TH AVE, 521
85 -10 34TH AVE, 621
34 -42 80TH STREET, 2
7610 34TH AVENUE, 2D
7910 34TH AVENUE, 3R
8510 34TH AVENUE, 216
8510 34TH AVENUE, 226
8510 34TH AVENUE, 623
8610 34TH AVENUE, 123
7612 35TH AVENUE, 5E
551 4TH STREET, 2R
344 6TH AVENUE, 1
3524 78TH STREET, A55
3537 78TH STREET, 51
3449 79TH STREET, 21
3442 80TH STREET, 31
3442 80TH STREET, 32
3442 80TH STREET, 32
3527 80TH STREET, 1
3536 80TH STREET, 21-31
3547 80TH STREET, 21
3547 80TH STREET, 32
3555 80TH STREET, 32
3516 85TH STREET, 3D
3516 85TH STREET, 4D
423 ATLANTIC AVENUE, 2M
423 ATLANTIC AVENUE, 3N
423 ATLANTIC AVENUE, 4G
40 CLINTON STREET, 3K
40 CLINTON STREET, 8G
154 CLINTON STREET, 2
501 CLINTON STREET, 3
166 COLUMBIA HEIGHTS, 1
360 COURT STREET, 23
448 COURT STREET, 2L
344 DEGRAW STREET, 2D
157 EAST 32ND STREET, 3B
61 EASTERN PARKWAY, 1F
135 EASTERN PARKWAY, 2J
135 EASTERN PARKWAY, 7C
2 GRACE COURT, 6G
119 HENRY STREET, 3
512 HENRY STREET, 3
588 HENRY STREET, 4
170 HICKS STREET, 5
205 HICKS STREET, 2B
205 HICKS STREET, 2B
150 JORALEMON STREET, 10C
209 LINCOLN PLACE, 2B
209 LINCOLN PLACE, 4A
209 LINCOLN PLACE, 5A
75 LIVINGSTON STREET, 2
75 LIVINGSTON STREET, 2B
96 LUQUER STREET, 4R
105 MONTAGUE STREET, 201
10 PLAZA STREET EAST, 9A
204 PRESIDENT STREET, 1
232 PRESIDENT STREET, 1L
232 PRESIDENT STREET, 1L
232 PRESIDENT STREET, 1R
232 PRESIDENT STREET, 4L
759 PRESIDENT STREET, 1E
135 PROSPECT PARK WEST, 23A
135 PROSPECT PARK WEST, 41A
25 REMSEN STREET, 4
39 REMSEN STREET, 1B
39 REMSEN STREET, 1B
60 REMSEN STREET, 5H
244 SACKETT STREET, 2
244 SACKETT STREET, 4
331 SACKETT STREET, 3L
331 SACKETT STREET, 3R
333 SACKETT STREET, 2
333 SACKETT STREET, 3
333 SACKETT STREET, 3
335 SACKETT STREET, 2
335 SACKETT STREET, 2
335 SACKETT STREET, 2
337 SACKETT STREET, 2
337 SACKETT STREET, 3
339 SACKETT STREET, 2
27 SCHERMERHORN STREET, 5
8 SOUTH OXFORD STREET, 3
99 STATE STREET, 5W
427 STERLING PLACE, 4L
233 UNION STREET, 1
907 UNION STREET, 3
106 WILLOW STREET, 1F
TOWNHOUSES
1706 11th Avenue
366 6TH AVENUE
143 AMITY STREET
239 DEAN STREET
5 FRONT STREET
34 GARDEN PL
34 GARDEN PLACE
178 GARFIELD PLACE
57 HICKS STREET
194 LINCOLN PLACE
149 MAPLE STREET
124 PARK PLACE
16 SIDNEY PLACE
362 STATE STREET
513 VANDERBILT STREET
28 VERANDAH PLACE
254 WARREN STREET
254 WARREN STREET