Jon Phillips
Senior Vice President
Licensed Associate Real Estate Broker
jphillips@bhsusa.com
212-317-3669 c: 917-747-0022
A leader in New York real estate with over fifteen years experience in the real estate industry, Jon Phillips offers his clients at Brown Harris Stevens the deep resources of knowledge, creativity and experience that create that real estate intangible, extra value. With $200 million in sales, Jon is a master at finding the widest audience for a property and finding the best and highest price. His involvement in real estate has its origins in his lobbying successfully on behalf of New Yorkers in 1981 for what is now known as the Loft Law and negotiating the condominium conversion of his own building in Chelsea with developers Stephen Witkoff and Larry Gluck.
Jon has worked with all aspects of New York real estate and his knowledge of its unique history and value and provides special benefit to his clients. Jon has been involved in successfully selling out many new development projects including 50 Pine Street and 124 West 24th Street. He has also acted as a paid consultant providing windfalls to buildings by identifying and establishing market value for 'assets hiding in plain sight' such as special easements and transfer of development rights. Inventive and creative, Jon enjoys working alongside his wife and business partner, Ginnie Gardiner, marketing and selling historic properties, townhouses, lofts, new developments and luxury apartments with character. Jon and Ginnie are also the Broker Specialists for the Chelsea Arts Tower, a 20-story commercial condominium in the heart of the Chelsea Gallery District.
Jon's diverse background dramatically bridges the worlds of art, politics, business and real estate. Currently, Jon is working on a non-fiction work spanning the 20th Century about the history of New York City's largest luxury apartment building, the Belnord, where he grew up on the Upper West Side. An artist with pieces on display at the Ellis Island Immigration Museum, Jon was the first artist in residence to be appointed by The Central Park Conservancy and Parks Department. He has also worked as the founding Executive Director of "We Care About New York" for Marian S. Heiskel of the New York Times, Willard Butcher of Chase Bank, N.A., and Donald C. Platten, of Chemical Bank, for whom he helped formulate Clio Award winning campaigns against litter and graffiti.
Jon graduated Riverdale, C.S. and received his B.F.A. at Cornell University where he met Ginnie. They share a passion for art, real estate, and the history of New York and are both founding members of the Artists Museum of New York.
2 Fifth Avenue
New York, NY 10011
Brown Harris Stevens Residential Sales, LLC
Jon Phillips's Current Listings
253 WEST 28TH STREET COOPERATIVE
$5,000,000
Bedrooms: 1
Bathrooms: 2.5
ID: 1571325
Jon Phillips (212) 317-3669
Ginnie Gardiner (212) 317-3668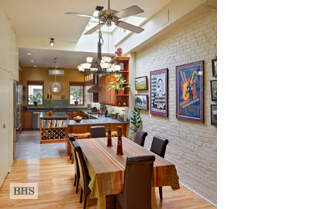 43 MURRAY STREET LOFT
$2,150,000
Bedrooms: 2
Bathrooms: 1.5
ID: 3924835
Jon Phillips (212) 317-3669
Ginnie Gardiner (212) 317-3668
Listings Currently In Contract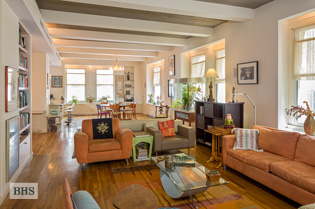 26 BEAVER STREET COOPERATIVE
$2,000,000 - Contract Signed
Bedrooms: 2
Bathrooms: 2.5
ID: 3884808
Jon Phillips (212) 317-3669
Ginnie Gardiner (212) 317-3668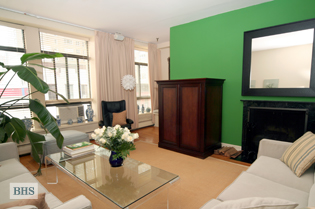 155 WEST 15TH STREET LOFT
$1,650,000 - Contract Signed
Bedrooms: 2
Bathrooms: 2.0
ID: 3881915
Jon Phillips (212) 317-3669
Ginnie Gardiner (212) 317-3668
The following is a list of selected sold properties in which Jon Phillips has represented the seller, the buyer, or both:
COOPERATIVES AND CONDOMINIUMS
26 BEAVER STREET, 5TH
26 BEAVER STREET, 11
26 BEAVER STREET, 13TH FLR
26 BEAVER STREET, 12THFLR
26 BEAVER STREET, 6B
26 BEAVER STREET, 6A
2373 BROADWAY, 611
644 BROADWAY, 3E
544 EAST 11TH STREET, 1A
67 EAST 11TH STREET, 209
67 EAST 11TH STREET, 210
7 EAST 14TH STREET, 707
40 EAST 19TH STREET, 5FL
305 EAST 24TH STREET, 17D
41 EAST 28TH STREET, 7A
41 EAST 28TH STREET, 3A
333 EAST 43RD STREET, 210
302 EAST 88TH STREET, 3C
95 GREENE STREET, 3D
61 LEXINGTON AVENUE, 3D
50 MADISON AVENUE, 5
256 MOTT STREET, 2NDFLR
65 NASSAU STREET, 10A
425 PARK AVENUE SOUTH, 9A
324 PEARL STREET, 2G
324 PEARL STREET, 1H
50 PINE STREET, 4S
50 PINE STREET, 8S
50 PINE STREET, 4N
50 PINE STREET, 5S
50 PINE STREET, 5N
50 PINE STREET, 8N
50 PINE STREET, 9N
50 PINE STREET, 2
50 PINE STREET, 7S
50 PINE STREET, 10
50 PINE STREET, 11S
50 PINE STREET, 6N
50 PINE STREET, 11N
50 PINE STREET, 6S
50 PINE STREET, 7N
50 PINE STREET, 3N
50 PINE STREET, 9S
50 PINE STREET, 12S
50 PINE STREET, 12N
50 PINE STREET, 3S
70 THOMAS STREET, 5FL
265 WATER STREET, 5TH
275 WATER STREET, 7TH FLR
275 WATER STREET, 8PH
295 WEST 11TH STREET, 6C
10 WEST 15TH STREET, 1003
155 WEST 15TH STREET, 5E
210 WEST 21ST STREET, 5RW
345 WEST 21ST STREET, 5C
124 WEST 24TH STREET, 2A
124 WEST 24TH STREET, 5A
124 WEST 24TH STREET, 2C
124 WEST 24TH STREET, 5C
124 WEST 24TH STREET, 2D
124 WEST 24TH STREET, 3D
124 WEST 24TH STREET, PHC
124 WEST 24TH STREET, PHD
124 WEST 24TH STREET, 3A
124 WEST 24TH STREET, 4A
124 WEST 24TH STREET, 2B
124 WEST 24TH STREET, 4B
124 WEST 24TH STREET, 5B
124 WEST 24TH STREET, 3C
124 WEST 24TH STREET, 4C
124 WEST 24TH STREET, 4D
124 WEST 24TH STREET, 5D
124 WEST 24TH STREET, PHA
124 WEST 24TH STREET, PHB
130 WEST 26TH STREET, 5TH FLR
130 WEST 26TH STREET, 2ND FLR
150 WEST 26TH STREET, PH
150 WEST 26TH STREET, 602
150 WEST 26TH STREET, 803
150 WEST 26TH STREET, 403
150 WEST 26TH STREET, 203
150 WEST 26TH STREET, 303
150 WEST 26TH STREET, 802
150 WEST 26TH STREET, 901
150 WEST 26TH STREET, 302
150 WEST 26TH STREET, 503
131 WEST 28TH STREET, 3A
131 WEST 28TH STREET, 4A
133 WEST 28TH STREET, 7C
133 WEST 28TH STREET, 5B
133 WEST 28TH STREET, 6C
133 WEST 28TH STREET, 7B
133 WEST 28TH STREET, 2B
360 WEST 36TH STREET, 8S
448 WEST 37TH STREET, 6E
159 WEST 53RD STREET, 36A
157 WEST 79TH STREET, 2D
TOWNHOUSES