Highly respected for absolute discretion and acute understanding of residential markets, Kathryn Steinberg is a Licensed Associate Real Estate Broker of the Edward Lee Cave Division of Brown Harris Stevens. She is a top broker specializing in the sale of substantial properties throughout Manhattan.
She has always loved the dynamic of residential sales. "I am a realist. I honestly see the world as it is, and when I can be direct, I am. I try to understand and appreciate the psychology of others and enjoy being accessible."
Kathryn Steinberg is a touchstone among her colleagues. Her trusted and professional relationships result in a consistent record of top sales and constant repeat referral business.

790 Madison Avenue
New York, NY 10065
Brown Harris Stevens Residential Sales, LLC
Kathryn Steinberg's Current Listings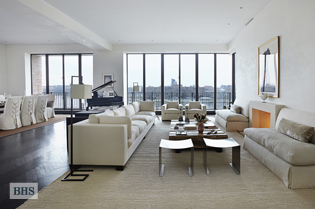 10 GRACIE SQUARE COOPERATIVE
$11,900,000
Bedrooms: 4
Bathrooms: 4.5
ID: 9872605
Kathryn Steinberg (212) 396-5868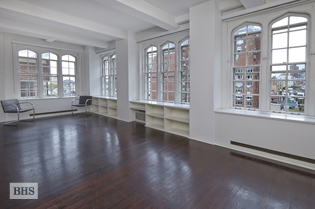 52 EAST 78TH STREET COOPERATIVE
$1,495,000
Bedrooms: 1
Bathrooms: 1.5
ID: 11229781
Kathryn Steinberg (212) 396-5868
Armin B. Allen (212) 396-5851
The following is a list of selected sold properties in which Kathryn Steinberg has represented the seller, the buyer, or both:
COOPERATIVES AND CONDOMINIUMS
1965 BROADWAY, 10A
1965 BROADWAY, 11H
1 CENTRAL PARK SOUTH, 1307
150 CENTRAL PARK SOUTH, 2404
150 CENTRAL PARK SOUTH, 3604
65 CENTRAL PARK WEST, 4B
115 CENTRAL PARK WEST, 29D
145 CENTRAL PARK WEST, 13D
211 CENTRAL PARK WEST, 5F
230 CENTRAL PARK WEST, 15A
150 COLUMBUS AVENUE, 14D
80 COLUMBUS CIRCLE, 68A
435 EAST 52ND STREET, 13A
1 EAST 66TH STREET, 10A
1 EAST 66TH STREET, 5/6C
1 EAST 66TH STREET, 5D
1 EAST 66TH STREET, 8AJ
37 EAST 67TH STREET, 2B
37 EAST 67TH STREET, 3A
37 EAST 67TH STREET, 4B
15 EAST 69TH STREET, 11A
15 EAST 69TH STREET, 12A
15 EAST 69TH STREET, 3C
2 EAST 70TH STREET, 4/5B
10 EAST 70TH STREET, 3B
142 EAST 71ST STREET, 6B
190 EAST 72ND STREET, 31D
203 EAST 72ND STREET, 21C
50 EAST 77TH STREET, 12A
150 EAST 77TH STREET, 15B
21 EAST 79TH STREET, 9FL
79 EAST 79TH STREET, 9FL
135 EAST 79TH STREET, 7W
136 EAST 79TH STREET, 5A
175 EAST 79TH STREET, 8A
133 EAST 80TH STREET, 10/11B
3 EAST 84TH STREET, 3FL
20 EAST 84TH STREET, 3B
21 EAST 87TH STREET, 7D
50 EAST 89TH STREET, 26A
20 EAST 9TH STREET, 14J
170 EAST END AVENUE, 12B
170 EAST END AVENUE, 12B
825 FIFTH AVENUE, 11A/B
834 FIFTH AVENUE, 9B
838 FIFTH AVENUE, 5TH FL
870 FIFTH AVENUE, 3E
870 FIFTH AVENUE, 5E
880 FIFTH AVENUE, 6D
907 FIFTH AVENUE, 2C
907 FIFTH AVENUE, 6C
912 FIFTH AVENUE, 10A
920 FIFTH AVENUE, 2B
950 FIFTH AVENUE, 10/11
953 FIFTH AVENUE, 11/12
953 FIFTH AVENUE, 3/4
956 FIFTH AVENUE, 5THFLOOR
956 FIFTH AVENUE, 6A
956 FIFTH AVENUE, MAIS2A
1016 FIFTH AVENUE, 12A
1020 FIFTH AVENUE, 11TH
1120 FIFTH AVENUE, 10A
1133 FIFTH AVENUE, 10TH FLOOR
1065 LEXINGTON AVENUE, 7A
480 PARK AVENUE, 12B
500 PARK AVENUE, 19A
550 PARK AVENUE, 14E
550 PARK AVENUE, 17W
610 PARK AVENUE, 7C
610 PARK AVENUE, 9C
625 PARK AVENUE, 1B
640 PARK AVENUE, 11FL
650 PARK AVENUE, PHA
650 PARK AVENUE, PHB
660 PARK AVENUE, 11TH
733 PARK AVENUE, 20THFLOOR
740 PARK AVENUE, 15/16B
770 PARK AVENUE, 15D
770 PARK AVENUE, 18A
784 PARK AVENUE, 10A
784 PARK AVENUE, 6A
791 PARK AVENUE, 2A
791 PARK AVENUE, 2B
812 PARK AVENUE, 3/4D
812 PARK AVENUE, PH14/15E
830 PARK AVENUE, 9/10A
911 PARK AVENUE, 11B
950 PARK AVENUE, 2A
1111 PARK AVENUE, 14D
1111 PARK AVENUE, 2D
1112 PARK AVENUE, PHB
260 PARK AVENUE SOUTH, 11B
110 RIVERSIDE DRIVE, 2D
160 RIVERSIDE DRIVE, 7A
25 SUTTON PLACE, 5FL
845 UNITED NATIONS PLAZA, 49B
143 WEST 20TH STREET, 4 S/N
2 WEST 67TH STREET, 4/5DE
1 WEST 72ND STREET, 57
290 WEST END AVENUE, 14C
514 WEST END AVENUE, 7A
TOWNHOUSES
112 EAST 70TH STREET
46 EAST 73rd Street
870 PARK AVENUE