Keith Hickman joined Brown Harris Stevens as an Associate Broker in 2008. He is experienced in marketing properties for owners and developers, and offers solutions with the flexibility to meet buyers' changing needs.
His background includes several years of Wall Street experience, at both Merrill Lynch and Barclays Capital. In recent years, he has worked for one of the city's largest and most respected real estate developers as a Director of Leasing for several luxury high rise residential properties in Manhattan. Having recently managed the sales effort of a newly constructed 60-story luxury tower in midtown Manhattan, he is attuned to the market and brings refreshing enthusiasm in helping clients find the right home or selling a prized property.
As a resident of Park Slope for over 10 years, he has a thorough knowledge of the neighborhood and enjoys all that the community has to offer. He attended Syracuse University where he received an MBA in finance, and has studied advertising management and marketing. He is also an active member of the Real Estate Board of New York (REBNY) and a licensed NYS Associate Broker.
100 7th Avenue
Brooklyn, NY 11215
Brown Harris Stevens Brooklyn, LLC
Listings Currently In Contract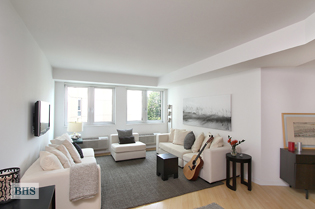 145 PARK PLACE CONDOMINIUM
$699,000 - Contract Signed
Bedrooms: 1
Bathrooms: 1.0
ID: 9086493
Keith Hickman (718) 399-4135
The following is a list of selected sold properties in which Keith Hickman has represented the seller, the buyer, or both:
COOPERATIVES AND CONDOMINIUMS
497 10TH STREET, 1
354 2ND STREET, 2B
430 3RD STREET, 1
1213 8TH AVENUE, 8
210 CLINTON AVENUE, 7H
77 EASTERN PARKWAY, 3F
83 HALSEY STREET, 2
111 HICKS STREET, 18D
150 JORALEMON STREET, 2H
16 LINCOLN PLACE, 3B
21 LINCOLN PLACE, 3
153 LINCOLN PLACE, 1D
153 LINCOLN PLACE, 1D
209 LINCOLN PLACE, 9B
209 LINCOLN PLACE, 9B
225 LINCOLN PLACE, 3J
225 LINCOLN PLACE, 5F
145 PARK PLACE, 2B
145 PARK PLACE, 4E
250 PARK PLACE, 2D
34 PLAZA STREET EAST, 702
759 PRESIDENT STREET, 4J
44 PROSPECT PARK WEST, D7
96 ROCKWELL PLACE, 9A
280 SAINT JOHNS PLACE, 3D
21 SOUTH PORTLAND AVE, 3F
556 STATE STREET, 2DN
1 TIFFANY PLACE, 4J
60 TIFFANY PLACE, 2C
743 UNION STREET, 3R
821 UNION STREET, 4
101 WARREN STREET, A/3J
310 WEST 52ND STREET, 9A
TOWNHOUSES
516 8TH STREET
129 DEGRAW STREET - C
97 Park Place
124 UNDERHILL AVENUE
396 VANDERBILT AVENUE
370 WASHINGTON AVENUE
372 WASHINGTON AVENUE