Languages Spoken: ITALIAN, ENGLISH
First class quality and impeccable customer service are the core business principles of Brown Harris Stevens broker Levi Michaels. Whether working with a buyer or seller, Levi's goal is to provide honest, realistic guidance to ensure customers' educated confidence with every decision along the way. He listens earnestly and is responsive to the needs of buyers and sellers, working closely to guide them through each step of the real estate transaction.
From the world of commercial real estate, Levi brought his skills to a more personal level at Brown Harris Stevens, where he works closely and gives attentive service which makes people feel confident and informed through every step of the transaction. Levi takes his responsibility seriously and delivers the benefits of his intuition, experience and business savvy to both buyers and sellers. His passion for the industry, knowledge of the city, strong business background and results-driven approach all contribute greatly to his ability to make his clientele's real estate experience seamless and positive.
Levi knows that marketing a property properly involves aggressively promoting it to a large network of qualified customers and the entire brokerage community. He feels that this creates an aura of excitement and urgency which is communicated to the customer and results in quicker and better offers. Selling a property involves much more than just getting an offer. Closing the sale is the real challenge. Here is where my years of experience pay off.
2 Fifth Avenue
New York, NY 10011
Brown Harris Stevens Residential Sales, LLC
L'alta qualita` e l'impeccabile servizio al cliente sono le priorita` di Levi Michaels, agente immobiliare presso Brown Harris Stevens.
L'obiettivo di Levi e` quello di fornire ai suoi clienti un'onesta e realistica guida riguardo ogni decisione da prendere durante la trattativa.
Levi sa come soddisfare le richieste e i bisogni dei suoi clienti, guidandoli scrupolosamente durante il comlpesso procedimento della vendita e dell'acquisto.
Levi, grazie anche alla sua esperienza nel campo immobiliare "commerciale", garantisce ai suoi clienti un attento servizio, informandoli ed assistendoli riguardo eventuali rischi e problemi. Levi e` estremamente responsabile e le sue intuizioni sono un prezioso beneficio per i suoi clienti. La sua passione per il campo immobiliare, la sua conoscenza della citta`, la sua esperienza e i grandi risultati conseguiti, contribuiscono a rendere sempre positivo il rapporto dei suoi clienti con il mondo immobiliare.
Levi sa come pubblicizzare e valorizzare una proprieta`, presentandola a qualificati clienti e alla comunita` immobiliare, ottenendo sempre rapide e alte offerte.
Ma l'offerta non e` il suo vero obiettivo... il vero obiettivo di Levi e` la vendita, ed e` oproprio qui dove gli anni di esperienza vengono ricompensati.
Listings Currently In Contract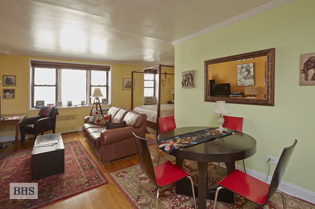 200 EAST 28TH STREET 5E CONDOMINIUM
$449,000 - Contract Signed
Bedrooms: -
Bathrooms: 1.0
ID: 9320817
Levi Michaels (212) 906-0559
The following is a list of selected sold properties in which Levi Michaels has represented the seller, the buyer, or both:
COOPERATIVES AND CONDOMINIUMS
300 ALBANY STREET, 9E
300 ALBANY STREET, 9I
300 ALBANY STREET, 9M
125 ALLEN STREET, 2B
70 EAST 10TH STREET, 17R
321 EAST 10TH STREET, SE
200 EAST 16TH STREET, 9A
242 EAST 19TH STREET, 10B
242 EAST 19TH STREET, 3E
200 EAST 27TH STREET, 12-S
200 EAST 27TH STREET, 1F
200 EAST 27TH STREET, 3L
200 EAST 27TH STREET, 8GHJ
201 EAST 28TH STREET, 10B
201 EAST 28TH STREET, 11A
201 EAST 28TH STREET, 11B
201 EAST 28TH STREET, 11S
201 EAST 28TH STREET, 12C
201 EAST 28TH STREET, 14D
201 EAST 28TH STREET, 14H
201 EAST 28TH STREET, 14J
201 EAST 28TH STREET, 15J
201 EAST 28TH STREET, 16CD
201 EAST 28TH STREET, 16D
201 EAST 28TH STREET, 16G
201 EAST 28TH STREET, 17A
201 EAST 28TH STREET, 17C
201 EAST 28TH STREET, 17D
201 EAST 28TH STREET, 17E
201 EAST 28TH STREET, 17E
201 EAST 28TH STREET, 17G
201 EAST 28TH STREET, 17H
201 EAST 28TH STREET, 19B
201 EAST 28TH STREET, 1K
201 EAST 28TH STREET, 2B
201 EAST 28TH STREET, 3C
201 EAST 28TH STREET, 3D
201 EAST 28TH STREET, 4A
201 EAST 28TH STREET, 5G
201 EAST 28TH STREET, 6M
201 EAST 28TH STREET, 7H
201 EAST 28TH STREET, 8G
201 EAST 28TH STREET, 9A
201 EAST 28TH STREET, 9A
330 EAST 33RD STREET, 6B
245 EAST 35TH STREET, 10C
245 EAST 35TH STREET, 10J
245 EAST 35TH STREET, 2E/F
245 EAST 35TH STREET, 2J
245 EAST 35TH STREET, 2K
245 EAST 35TH STREET, 3D
245 EAST 35TH STREET, 4C
245 EAST 35TH STREET, 4H
245 EAST 35TH STREET, 7E
245 EAST 35TH STREET, 7K
245 EAST 35TH STREET, 8K
245 EAST 35TH STREET, 9A
160 EAST 38TH STREET, 11G
160 EAST 38TH STREET, 12A
160 EAST 38TH STREET, 12F
160 EAST 38TH STREET, 20F
160 EAST 38TH STREET, 20G
160 EAST 38TH STREET, 27G
160 EAST 38TH STREET, 32G
160 EAST 38TH STREET, 5H
160 EAST 38TH STREET, 6C
160 EAST 38TH STREET, 7A
160 EAST 38TH STREET, 9E
321 EAST 48TH STREET, 9F
433 EAST 51ST STREET, 1E
235 EAST 55TH STREET, 37A
425 EAST 63RD STREET, E9C
420 EAST 64TH STREET, E9C
535 EAST 72ND STREET, 4 C/D
535 EAST 72ND STREET, 4C
535 EAST 72ND STREET, 4C/D
535 EAST 72ND STREET, 4D
343 EAST 74TH STREET, 18D
196 EAST 75TH STREET, 12E
196 EAST 75TH STREET, 15F
196 EAST 75TH STREET, 3C
196 EAST 75TH STREET, 5C
196 EAST 75TH STREET, 9E
35 EAST 76TH STREET, 1115-17
177 EAST 77TH STREET, PHC
300 EAST 77TH STREET, 15B
300 EAST 77TH STREET, 15C
300 EAST 77TH STREET, 25B
300 EAST 77TH STREET, 26C
300 EAST 77TH STREET, 28C
300 EAST 77TH STREET, 29B/C
239 EAST 79TH STREET, 1F
239 EAST 79TH STREET, 2K
239 EAST 79TH STREET, 7F
308 EAST 79TH STREET, 14C
308 EAST 79TH STREET, 15B
308 EAST 79TH STREET, 15D
308 EAST 79TH STREET, 16M
308 EAST 79TH STREET, 6G
440 EAST 79TH STREET, 4FG
345 EAST 81ST STREET, 18N
520 EAST 81ST STREET, 9M
350 EAST 82ND STREET, 11A
350 EAST 82ND STREET, 7H
515 EAST 85TH STREET, 11A
55 EAST 87TH STREET, 2L
55 EAST 87TH STREET, 5B
55 EAST 87TH STREET, 5C
55 EAST 87TH STREET, 5J
55 EAST 87TH STREET, 9L
235 EAST 87TH STREET, 10G
235 EAST 87TH STREET, 10H
235 EAST 87TH STREET, 11J
235 EAST 87TH STREET, 12C
235 EAST 87TH STREET, 12J
235 EAST 87TH STREET, 1K
235 EAST 87TH STREET, 2G
235 EAST 87TH STREET, 2H
235 EAST 87TH STREET, 4F
235 EAST 87TH STREET, 4H
235 EAST 87TH STREET, 4I
235 EAST 87TH STREET, 5G
235 EAST 87TH STREET, 5I
235 EAST 87TH STREET, 6G
235 EAST 87TH STREET, 7A
235 EAST 87TH STREET, 7L
235 EAST 87TH STREET, 8E
235 EAST 87TH STREET, 9E
235 EAST 87TH STREET, 9E
235 EAST 87TH STREET, 9G
245 EAST 87TH STREET, 5G
301 EAST 87TH STREET, 25E
60 EAST 8TH STREET, 33A
120 EAST 90TH STREET, 12A
60 EAST 9TH STREET, 429
60 EAST 9TH STREET, 624
330 EIGHTH AVENUE, 2A
2 FIFTH AVENUE, 10R
41 FIFTH AVENUE, 15E
41 FIFTH AVENUE, 6C
372 FIFTH AVENUE, 11G
375 FIFTH AVENUE, 11G
965 FIFTH AVENUE, 3C
102 FOURTH AVENUE, 2
152 FRANKLIN STREET, PH
244 FRONT STREET, 3R
60 GRAMERCY PARK NORTH, 12A
60 GRAMERCY PARK NORTH, 1F
60 GRAMERCY PARK NORTH, 2F
60 GRAMERCY PARK NORTH, 6B
31 JANE STREET, 3F
31 JANE STREET, 6G
61 JANE STREET, 17E
61 JANE STREET, 6D
61 JANE STREET, 7F
4 LEXINGTON AVENUE, 6E
4 LEXINGTON AVENUE, 6E
4 LEXINGTON AVENUE, R
244 MADISON AVENUE, 11J
16 PARK AVENUE, 5B
605 PARK AVENUE, 10D
605 PARK AVENUE, 10D
200 RECTOR PLACE, 35E
200 RECTOR PLACE, 3S
300 RECTOR PLACE, 5L
504 WEST 110TH STREET, 2E
510 WEST 110TH STREET, 10F
510 WEST 110TH STREET, 2B
510 WEST 110TH STREET, 8D
100 WEST 12TH STREET, 2D
10 WEST 15TH STREET, 821
50 WEST 15TH STREET, 2E
130 WEST 16TH STREET, 35
130 WEST 16TH STREET, 3J
161 WEST 16TH STREET, 9J
121 WEST 20TH STREET, 5B
135 WEST 79TH STREET, 7D
7 WEST 96TH STREET, 10A
10 WEST END AVENUE, 16D