As a Brown Harris Stevens broker since 2003, Marta Maletz has become one of Brooklyn's top producers.
Marta combines an informed, pragmatic approach to the process, with a warm and kind temperament which makes buyers and sellers feel at ease, secure, and very well taken care of. Her real estate acumen and her understanding of service is the bedrock of this success. Marta is proud of her eye for design and her staging is a valued resource for sellers. And her patience and tenacity are a boon for buyers.
With a keen sense of the customer, Marta listens to people, really listens, and this level of attention not only guarantees superior results, but makes the entire transaction experience smoother, and more satisfying.
Brown Harris Stevens Park Slope 2009 Listing Broker of the Year.
100 7th Avenue
Brooklyn, NY 11215
Brown Harris Stevens Brooklyn, LLC
Marta Maletz's Current Listings
8TH AVENUE RENTAL
$10,000
Bedrooms: 5
Bathrooms: 3.0
ID: 9350616
Marta Maletz (718) 399-4106
Miya Signor (718) 399-4104
HANCOCK STREET RENTAL
$3,000
Bedrooms: 3
Bathrooms: 2.0
ID: 9352890
Marta Maletz (718) 399-4106
Park Slope Rentals (718) 399-4100
OCEAN PARKWAY RENTAL
$1,450
Bedrooms: 1
Bathrooms: 1.0
ID: 9311704
Marta Maletz (718) 399-4106
Miya Signor (718) 399-4104
Listings Currently In Contract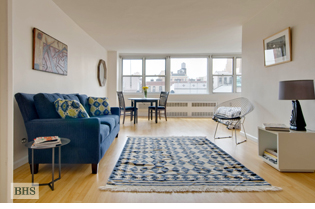 333 EAST 14TH STREET COOPERATIVE
$459,000 - Contract Signed
Bedrooms: -
Bathrooms: 1.0
ID: 9043827
Marta Maletz (718) 399-4106
Kenneth Brady (718) 399-4114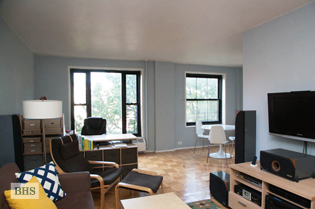 325 CLINTON AVENUE COOPERATIVE
$429,000 - Contract Signed
Bedrooms: 1
Bathrooms: 1.0
ID: 9171409
Marta Maletz (718) 399-4106
Kenneth Brady (718) 399-4114
The following is a list of selected sold properties in which Marta Maletz has represented the seller, the buyer, or both:
COOPERATIVES AND CONDOMINIUMS
452 15TH STREET, 1L
452 15TH STREET, 4L
349 16TH STREET, 4
309 2ND STREET, 4C
52 3RD AVENUE, 5B
333 3RD STREET, 4L
333 3RD STREET, 4R
333 3RD STREET, 4R
403 3RD STREET, B4
333 4TH STREET, 6H
443 7th Avenue, 2
230 ASHLAND PLACE, 8D
138 BROADWAY, 1A
138 BROADWAY, 1A
110 CLIFTON PLACE, 2A
315 CLINTON AVENUE, 1
543 DEAN STREET, 2
618 DEAN STREET, 1A
618 DEAN STREET, 3B
372 DEKALB AVENUE, 3A
330 EAST 90TH STREET, 5A
425 EAST 9TH STREET, 1A
55 EASTERN PARKWAY, 1C
125 EASTERN PARKWAY, 5F
358 EASTERN PARKWAY, 1
358 EASTERN PARKWAY, 3
115 FORT GREENE PLACE, 2A
190 GARFIELD PLACE, 5G
298 GARFIELD PLACE, 2
190 GREEN STREET, 101
164 KENT AVENUE, 3U
235 LINCOLN PLACE, 1H
235 LINCOLN PLACE, 5D
10 MONTGOMERY PLACE, 2B
2 NORTHSIDE PIERS, PH5
135 OCEAN PARKWAY, 10T
169 PARK PLACE, 4
214 PARK PLACE, 1
222 PARK PLACE, 2C
254 PARK PLACE, 3D/4D
670 PRESIDENT STREET, 1B
902 PRESIDENT STREET, 4
938 PRESIDENT STREET, 4
185 PROSPECT PARK SOUTH W, 505
185 PROSPECT PARK SOUTH W, 707
135 PROSPECT PK SW, B4
94 PROSPECT PLACE, 4
425 PROSPECT PLACE, 2I
295 SAINT JOHNS PLACE, 6F
415 SAINT JOHNS PLACE, 3C
418 SAINT JOHNS PLACE, 3E
182 SAINT MARKS AVENUE, 2
203 SEVENTH AVENUE, 2A
475 SEVENTH AVENUE, 3R
19 STERLING PLACE, 2F
19 STERLING PLACE, 3
916 UNION STREET, 3B
920 UNION STREET, 2C
651 VANDERBILT STREET, 7Y
545 WASHINGTON AVENUE, 503
555 WASHINGTON AVENUE, 1A
555 WASHINGTON AVENUE, 1A
195 WILLOUGHBY AVENUE, 1702
191 WILLOUGHBY STREET, 2A
TOWNHOUSES
420 16TH STREET
383 1ST STREET
323 21ST STREET
599 5TH STREET
108 BERKELEY PLACE
110 BERKELEY PLACE
627 CARROLL STREET
197 CLINTON STREET
197 CLINTON STREET
62 MIDWOOD STREET
166 PROSPECT PLACE
99 STERLING PLACE