Miriam Sirota's seasoned experience, style, and broad-based knowledge and have made her a popular broker in the NYC real estate industry. A successful residential sales specialist since 1992, Miriam brings to her profession several important qualities that keep loyal buyers and sellers coming back.
Miriam's keen understanding of the New York real estate market is truly uncanny, and she can work seamlessly between both the Manhattan and Brooklyn Boroughs, and can claim an encyclopedic knowledge of both markets.
Miriam is a top broker because she is committed to satisfying her clientele and cares deeply for their needs. That means catering to each customer with close attention, patience and follow through until they find the home that best suits them, and tailoring a creative marketing and aggressive sales plan for every property owner to get the optimal results they deserve.
When it comes to innovation Miriam makes the real estate process memorable and enjoyable with her stylish dress, people savvy and humorous approach. But Miriam is all business in facilitating and negotiating deals. As such, she has gained the attention and respect of clients and peers and an ongoing stream of referrals and repeat business.
A native New Yorker, Miriam previously lived at 111 Fourth Avenue in the Central Village and Ageloff Towers in the East Village before moving to Brooklyn. She currently resides in Bed-Stuy in an historic Victorian townhouse she gut-renovated herself. Miriam's experience as a previous owner/resident of a large co-op in the East Village, and a small co-op in Prospect Heights further fuel her effectiveness helping clients on topics ranging from property types to renovation.
Miriam graduated from Barnard College where she remains highly active mentoring current students. A former actress, she is a member of the Screen Actors Guild who still enjoys teaching improv and performing. Miriam also has a passion for collecting mid-century antiques and unusual oddities that grace her lovely home, and for animals, particularly her cuddly cats.
2 Fifth Avenue
New York, NY 10011
Brown Harris Stevens Residential Sales, LLC
Miriam S. Sirota's Current Listings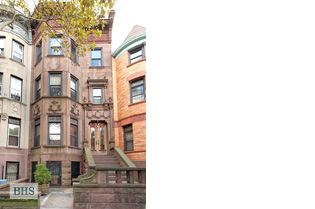 DECATUR STREET TOWNHOUSE
$1,895,000 - Contract Signed
Bedrooms: 5
Bathrooms: 4.0
ID: 11460731
Miriam S. Sirota (212) 906-0531
Rudi Hanja (212) 317-3675
141 EAST 3RD STREET COOPERATIVE
$725,000 - Contract Signed
Bedrooms: 1
Bathrooms: 1.0
ID: 11307786
Miriam S. Sirota (212) 906-0531
Rudi Hanja (212) 317-3675
Listings Currently In Contract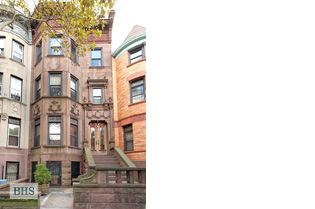 DECATUR STREET TOWNHOUSE
$1,895,000 - Contract Signed
Bedrooms: 5
Bathrooms: 4.0
ID: 11460731
Miriam S. Sirota (212) 906-0531
Rudi Hanja (212) 317-3675
141 EAST 3RD STREET COOPERATIVE
$725,000 - Contract Signed
Bedrooms: 1
Bathrooms: 1.0
ID: 11307786
Miriam S. Sirota (212) 906-0531
Rudi Hanja (212) 317-3675
The following is a list of selected sold properties in which Miriam S. Sirota has represented the seller, the buyer, or both:
COOPERATIVES AND CONDOMINIUMS
77 BLEECKER STREET, 316
24 CORNELIA STREET, 18
111 EAST 10TH STREET, 21
114 EAST 10TH STREET, 3
67 EAST 11TH STREET, 422
67 EAST 11TH STREET, 422
541 EAST 12TH STREET, 1R
333 EAST 14TH STREET, 9K
333 EAST 14TH STREET, 9K
40 EAST 19TH STREET, 5FL
40 EAST 19TH STREET, 5TH FL
141 EAST 3RD STREET, 10A
141 EAST 3RD STREET, 10B
141 EAST 3RD STREET, 10B
141 EAST 3RD STREET, 10B
141 EAST 3RD STREET, 10C
141 EAST 3RD STREET, 10D
141 EAST 3RD STREET, 10H
141 EAST 3RD STREET, 10I
141 EAST 3RD STREET, 11A
141 EAST 3RD STREET, 11G
141 EAST 3RD STREET, 11H
141 EAST 3RD STREET, 11I
141 EAST 3RD STREET, 12E
141 EAST 3RD STREET, 1A
141 EAST 3RD STREET, 1C
141 EAST 3RD STREET, 2G
141 EAST 3RD STREET, 2I
141 EAST 3RD STREET, 2I
141 EAST 3RD STREET, 3B
141 EAST 3RD STREET, 3D
141 EAST 3RD STREET, 3H
141 EAST 3RD STREET, 3I
141 EAST 3RD STREET, 3I
141 EAST 3RD STREET, 4C
141 EAST 3RD STREET, 4F
141 EAST 3RD STREET, 4G
141 EAST 3RD STREET, 5C
141 EAST 3RD STREET, 5C
141 EAST 3RD STREET, 5G
141 EAST 3RD STREET, 5H
141 EAST 3RD STREET, 6A
141 EAST 3RD STREET, 8D
141 EAST 3RD STREET, 8D
141 EAST 3RD STREET, 8H
141 EAST 3RD STREET, 8I
241 EAST 7TH STREET, 5C
252 EAST 7TH STREET, 13-14
272 EAST 7TH STREET, 1
311 EAST 83RD STREET, 4B
268 EAST BROADWAY, A107
175 EASTERN PARKWAY, 5D
175 EASTERN PARKWAY, 5D
24 FIFTH AVENUE, 1220
111 FOURTH AVENUE, 10D
111 FOURTH AVENUE, 10E
111 FOURTH AVENUE, 10E
111 FOURTH AVENUE, 10G
111 FOURTH AVENUE, 10G
111 FOURTH AVENUE, 10K
111 FOURTH AVENUE, 11H
111 FOURTH AVENUE, 11H
111 FOURTH AVENUE, 11H
111 FOURTH AVENUE, 1J
111 FOURTH AVENUE, 1N
111 FOURTH AVENUE, 1O
111 FOURTH AVENUE, 1O
111 FOURTH AVENUE, 2N
111 FOURTH AVENUE, 3M
111 FOURTH AVENUE, 4B
111 FOURTH AVENUE, 4E
111 FOURTH AVENUE, 4E
111 FOURTH AVENUE, 4I
111 FOURTH AVENUE, 4L
111 FOURTH AVENUE, 4M
111 FOURTH AVENUE, 4M
111 FOURTH AVENUE, 5A
111 FOURTH AVENUE, 5K
111 FOURTH AVENUE, 5K
111 FOURTH AVENUE, 5M
111 FOURTH AVENUE, 6B
111 FOURTH AVENUE, 7E
111 FOURTH AVENUE, 7G
111 FOURTH AVENUE, 7H
111 FOURTH AVENUE, 7I
111 FOURTH AVENUE, 7I
111 FOURTH AVENUE, 7J
111 FOURTH AVENUE, 7N
111 FOURTH AVENUE, 8E
111 FOURTH AVENUE, 8F
111 FOURTH AVENUE, 8K
111 FOURTH AVENUE, 8L
111 FOURTH AVENUE, 9C
1 HANSON PLACE, 11K
16 HUDSON STREET, PH6A
270 JAY STREET, 11C/D
686 MYRTLE AVENUE, 5C
145 NASSAU STREET, 2A
145 NASSAU STREET, 2A
170 NORFOLK STREET, 13
152 NORTH 9TH STREET, 1R
152 NORTH 9TH STREET, 2L
152 NORTH 9TH STREET, 4R
20 PLAZA STREET EAST, B9
240 PROSPECT PLACE, 4
240 PROSPECT PLACE, 4
226 RICHARDSON, PH5A
80 SECOND AVENUE, 3
114 ST MARKS PLACE, 1/2
114 ST MARKS PLACE, 5
299 WEST 12TH STREET, 2CD
105 WEST 13TH STREET, 15D
139 WEST 13TH STREET, 1C
250 WEST 15TH STREET, 4C
250 WEST 15TH STREET, 4C
200 WEST 20TH STREET, 1001
40 WEST 22ND STREET, 4B
40 WEST 22ND STREET, 7C
40 WEST 22ND STREET, 7C
357 WEST 29TH STREET, 3A
15 WEST 72ND STREET, 19P
38 WEST 9TH STREET, 1
95 WYCKOFF STREET, 1D
1725 YORK AVENUE, 11E
TOWNHOUSES
392 BAINBRIDGE STREET
46 BEDFORD ST.
218 CARROLL STREET
1096 DEAN STREET
75 EAST 2ND STREET
311 EAST 9TH STREET
89 GRAND STREET
747 HANCOCK STREET
464 HENRY STREET
70 HESTER STREET
231 MACDONOUGH STREET
323 MACDONOUGH STREET
451 MACDONOUGH STREET
470 MACDONOUGH STREET
472 MACDONOUGH STREET
473 MACDONOUGH STREET
474 MACDONOUGH STREET
480 MACDONOUGH STREET
494 MACON STREET
1299 PARK PLACE