Penny Toepfer
Licensed Associate Real Estate Broker
ptoepfer@bhsusa.com
212-906-9250 c: 917-447-6961
Recognized as one of Manhattan's leading real estate experts, Penny Toepfer is highly respected by her customers, clients and colleagues for her dedication, discretion and extraordinary attention to detail.
Penny joined the firm after fourteen years with Trump Sales and Leasing, where she built her reputation as an honest broker with a direct style, inspired negotiating, and shrewd and comprehensive financial analysis. Determined and loyal, her business approach isn't simply about achieving the best price in the shortest time with the fewest problems. It's also about ensuring customers and clients feel completely satisfied with their experience and the result. A selection of Penny's accomplishments best illustrates her exceptional tenacity and the level of advocacy she provides:
Has closed approximately $200 million at the Trump Palace on the Upper East Side.

Dedicated to assisting her clients in the appreciation of their homes, Penny sold the same full-floor apartment at 838 Fifth Avenue three times; the first sale was in - 2005 for $13,600,000; then in
- 2007 for $16,500,000; then in
- 2009 for $22,500,000, amidst one of the worst recessions in history.

Penny was a featured panelist at the Christie's International Real Estate 2010 Conference.

An expert in all things real estate, Penny's clients have requested and flown her to preview properties being considered for purchase in London, Seattle, Miami and several other metropolitan cities around the world.
Penny is incredibly grateful to work in this industry: "I believe in the strength and wonder of this city, and it is an absolute privilege to work with my clients on what may be one of the largest investments of their lives." A graduate of New York University, Penny learned the art of competition and the success that lies in determination while competing as a nationally-ranked varsity tennis player and expert skier. Her focus is unequaled.
As passionate in her personal life as she is in her profession, Penny works with several charity organizations in support of young women rising above adversity.
In the News
445 Park Avenue
New York, NY 10022
Brown Harris Stevens Residential Sales, LLC
Penny Toepfer's Current Listings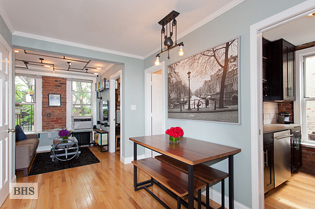 204 WEST 10TH STREET COOPERATIVE
$725,000
Bedrooms: 1
Bathrooms: 1.0
ID: 10313116
Penny Toepfer (212) 906-9250
Nicole Newlin (212) 452-6206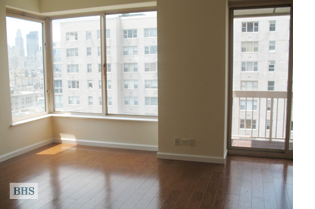 EAST 69TH STREET RENTAL
$4,250
Bedrooms: 1
Bathrooms: 1.5
ID: 10877010
Penny Toepfer (212) 906-9250
Listings Currently In Contract 200 EAST 69TH STREET CONDOMINIUM
$5,000,000 - Contract Signed
Bedrooms: 3
Bathrooms: 3.5
ID: 10210302
Penny Toepfer (212) 906-9250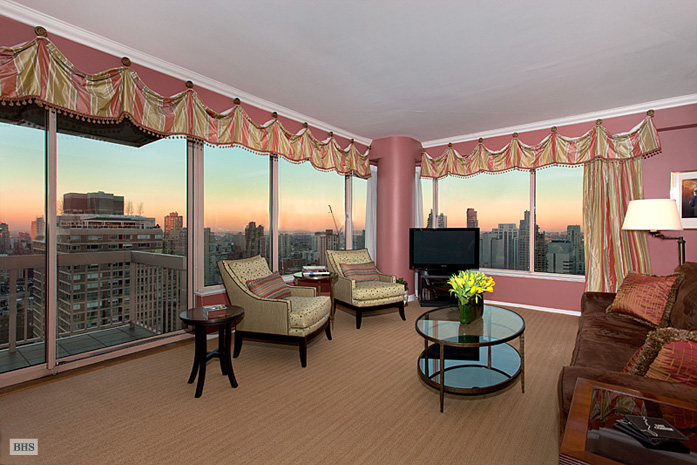 200 EAST 69TH STREET CONDOMINIUM
$3,900,000 - Contract Signed
Bedrooms: 2
Bathrooms: 3.0
ID: 9587086
Penny Toepfer (212) 906-9250
The following is a list of selected sold properties in which Penny Toepfer has represented the seller, the buyer, or both:
COOPERATIVES AND CONDOMINIUMS
1965 BROADWAY, 26D
1965 BROADWAY, 9J
100 CENTRAL PARK SOUTH, 6C
50 CENTRAL PARK WEST, 8/9A
80 COLUMBUS CIRCLE, 68C
309 EAST 49TH STREET, 12C
310 EAST 53RD STREET, 20C
310 EAST 53RD STREET, 20C
250 EAST 54TH STREET, 25D
250 EAST 54TH STREET, 25D
225 EAST 57TH STREET, 9Q
418 EAST 59TH STREET, 30A
418 EAST 59TH STREET, 30A
418 EAST 59TH STREET, 30B
167 EAST 61ST STREET, 32E
167 EAST 61ST STREET, 37A
200 EAST 61ST STREET, 26C
300 EAST 62ND STREET, 1204
300 EAST 62ND STREET, 1402
300 EAST 62ND STREET, 1604
188 EAST 64TH STREET, 605
188 EAST 64TH STREET, 803
200 EAST 65TH STREET, 43N
200 EAST 65TH STREET, 43S
205 EAST 68TH STREET, 4E
205 EAST 68TH STREET, T2A
205 EAST 68TH STREET, TH2C
200 EAST 69TH STREET, 10A
200 EAST 69TH STREET, 10B
200 EAST 69TH STREET, 10B
200 EAST 69TH STREET, 11D
200 EAST 69TH STREET, 14A
200 EAST 69TH STREET, 14D
200 EAST 69TH STREET, 16A
200 EAST 69TH STREET, 17A
200 EAST 69TH STREET, 17B
200 EAST 69TH STREET, 17C
200 EAST 69TH STREET, 18D
200 EAST 69TH STREET, 18E
200 EAST 69TH STREET, 19-E
200 EAST 69TH STREET, 20B
200 EAST 69TH STREET, 23C
200 EAST 69TH STREET, 24B
200 EAST 69TH STREET, 24C
200 EAST 69TH STREET, 27C
200 EAST 69TH STREET, 29A
200 EAST 69TH STREET, 29C
200 EAST 69TH STREET, 2R
200 EAST 69TH STREET, 2S
200 EAST 69TH STREET, 30B
200 EAST 69TH STREET, 30B
200 EAST 69TH STREET, 30C
200 EAST 69TH STREET, 31A
200 EAST 69TH STREET, 31C
200 EAST 69TH STREET, 32A
200 EAST 69TH STREET, 32A
200 EAST 69TH STREET, 32C
200 EAST 69TH STREET, 33A
200 EAST 69TH STREET, 33B
200 EAST 69TH STREET, 34C
200 EAST 69TH STREET, 35B
200 EAST 69TH STREET, 35C
200 EAST 69TH STREET, 35C
200 EAST 69TH STREET, 39B
200 EAST 69TH STREET, 39B
200 EAST 69TH STREET, 3UT
200 EAST 69TH STREET, 40B
200 EAST 69TH STREET, 40B
200 EAST 69TH STREET, 42B
200 EAST 69TH STREET, 45A
200 EAST 69TH STREET, 45A
200 EAST 69TH STREET, 46B
200 EAST 69TH STREET, 4A
200 EAST 69TH STREET, 4B/C
200 EAST 69TH STREET, 4U
200 EAST 69TH STREET, 5L
200 EAST 69TH STREET, 5O
200 EAST 69TH STREET, 5R
200 EAST 69TH STREET, 5UT
200 EAST 69TH STREET, 6A
200 EAST 69TH STREET, 6B
200 EAST 69TH STREET, 6H
200 EAST 69TH STREET, 6P
200 EAST 69TH STREET, 6UT
200 EAST 69TH STREET, 7C
200 EAST 69TH STREET, 7G
200 EAST 69TH STREET, 7L
200 EAST 69TH STREET, 7L
200 EAST 69TH STREET, 7L
200 EAST 69TH STREET, 7M
200 EAST 69TH STREET, 8D
200 EAST 69TH STREET, 9B
200 EAST 69TH STREET, 9B
200 EAST 69TH STREET, 9D
200 EAST 69TH STREET, 9E
200 EAST 69TH STREET, 9E/19E
200 EAST 69TH STREET, PHB
200 EAST 69TH STREET, PHF
200 EAST 69TH STREET, T2A
200 EAST 69TH STREET, T2A
200 EAST 69TH STREET, T2B
200 EAST 69TH STREET, T2C
200 EAST 69TH STREET, T3D
200 EAST 69TH STREET, T4E
200 EAST 69TH STREET, T4E
315 EAST 70TH STREET, 8K
330 EAST 75TH STREET, 2J
530 EAST 76TH STREET, 16K
721 FIFTH AVENUE, 59/60L
838 FIFTH AVENUE, 9FL
838 FIFTH AVENUE, 9FL
923 FIFTH AVENUE, 9EF
980 FIFTH AVENUE, 7A
470 PARK AVENUE, 1C
515 PARK AVENUE, 8B
610 PARK AVENUE, 6B
610 PARK AVENUE, 6B
69 PERRY STREET, 1
200 RIVERSIDE BOULEVARD, 18D
845 UNITED NATIONS PLAZA, 10A
845 UNITED NATIONS PLAZA, 81D
28 WEST 38TH STREET, 9W
347 WEST 57TH STREET, 9BB
135 WEST 70TH STREET, 7H
250 WEST 75TH STREET, 1D
50 WEST 9TH STREET, 3C
TOWNHOUSES