Rebecca Daniels
Senior Vice President
Licensed Associate Real Estate Broker
rdaniels@bhsusa.com
212-906-0582 c: 917-751-8853
Rebecca Daniels has been selling Luxury Real Estate for nearly twenty years with a highly successful following. Her referral business of nearly ninety percent, is her proudest accomplishment. Upon her daughter's acceptance to the Upper Westside Trinity School, Rebecca stepped down as former President of the Community Education Council for District 2, which spearheaded parental involvement in public schools, west from Tribeca through the West Village and Chelsea, to the East Village, Gramercy Park, through Carnegie Hill. Rebecca raised her son in the West Village and he will be entering graduate school.
Rebecca is on the Real Estate Board of New York's Residential Committee and is a founding member of the Brokers Partnership for the GVSHP, developing cultural and educational events that bring awareness to the outstanding works of this non-profit organization.
Rebecca founded the GVCCC (Greenwich Village Committee for the Celebration of Children) in 1990 in the West Village. The Committee creates seasonal recreation activities to instill a sense of neighborhood for families and builds community through the participation of local merchants. The fundraising efforts have helped to support the Bleecker Street Park and the Foundling Hospital. Most notable is the Sunday before Halloween's GVCCC Trick or Treat trail on with petting zoo, hayride and concerts. This event is a tradition in the West Village enjoyed by toddlers thru tweens and the older generations as well.
Formally an internationally recognized and licensed leathergoods and handbag designer, Rebecca owned her trademark and sold to such stores as Bendels, Saks, Marshall Fields, Neiman Marcus and Bullocks, Wilshire, as well as selected stores internationally. She has designed for Calvin Klein, Valentino and Coach as well as other international designers.
Rebecca has established a winning formula proven by her extensive list of referrals. She is known for her integrity, intelligence and forthright manner, as a broker to be trusted and relied upon. Years as a proprietor, international designer and Fifth Avenue buyer have contributed to her pulse on the market, keen vision and understanding of the individual needs of her customers. Whether it's a nine room prewar in Carnegie Hill, loft in the West Village, charming "walk-up" in Chelsea, or just about any home in Manhattan, Rebecca will loyally peruse the needs of the buyer or proudly represent the home of the seller with warmth and a sense of humor.
2 Fifth Avenue
New York, NY 10011
Brown Harris Stevens Residential Sales, LLC
Rebecca Daniels's Current Listings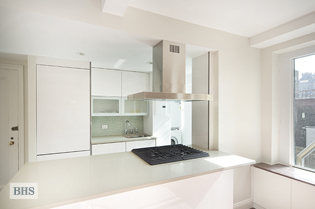 61 WEST 9TH STREET COOPERATIVE
$965,000
Bedrooms: 1
Bathrooms: 1.0
ID: 3848430
Rebecca Daniels (212) 906-0582
The following is a list of selected sold properties in which Rebecca Daniels has represented the seller, the buyer, or both:
COOPERATIVES AND CONDOMINIUMS
175 BANK STREET, 6F
1200 BROADWAY, 6C
2 CHARLTON STREET, 16E
23 EAST 10TH STREET, 809
23 EAST 10TH STREET, 714
32 EAST 76TH STREET, 804/904
40 EAST 88TH STREET, 15B
60 EAST 8TH STREET, 23B
60 EAST 8TH STREET, 28J
115 EAST 9TH STREET, 9E
11 FIFTH AVENUE, 7V
41 FIFTH AVENUE, 4A
130 JACKSON STREET, 4A
61 JANE STREET, 14P
61 JANE STREET, 15E
177 NINTH AVENUE, 2A
417 PARK AVENUE, 11E
140 PERRY STREET, PHW
140 PERRY STREET, PHE
155 PERRY STREET, 1B
155 PERRY STREET, 4A
155 PERRY STREET, 2B
101 WEST 12TH STREET, 17H
299 WEST 12TH STREET, 2D
299 WEST 12TH STREET, 1F
299 WEST 12TH STREET, 6G
299 WEST 12TH STREET, 11F
299 WEST 12TH STREET, 5J
299 WEST 12TH STREET, 4H
380 WEST 12TH STREET, 7D
380 WEST 12TH STREET, 3D
380 WEST 12TH STREET, 7G
380 WEST 12TH STREET, 4B
380 WEST 12TH STREET, PHE
380 WEST 12TH STREET, 6F
345 WEST 13TH STREET, PH
345 WEST 13TH STREET, 5E
345 WEST 13TH STREET, 5E
133 WEST 17TH STREET, 4B
133 WEST 17TH STREET, 104
257 WEST 17TH STREET, 4B
316 WEST 22ND STREET, 3
525 WEST 22ND STREET, 5B
141 WEST 26TH STREET, 5
310 WEST 56TH STREET, PH
38 WEST 9TH STREET, 1
TOWNHOUSES