Sarah Orlinsky-Maitland
NYRS, Licensed Associate Real Estate Broker
sorlinsky@bhsusa.com
212-906-0573 c: 917-566-1716
Languages Spoken: FRENCH, SPANISH, ENGLISH
Sarah Orlinsky is a licensed associate real estate broker at Brown Harris Stevens and a New York Residential Specialist (NYRS), the only designation awarded by REBNY to the city's leading residential agents for their business and educational achievements. Championing continuous learning has gained her the respect of her clients and customers.
Although Sarah's team is consistently one of the highest producing in her office, she is never too busy to offer friendly consultation. Clients seeking to buy, sell, or rent a home in New York City appreciate Sarah's forthright approach, discretion, and dedication to streamlining often-complex real estate issues. Her highly developed negotiating skills efficiently bring together clients with their dream homes and she takes great pleasure in using her innate ability to listen closely to clients' needs. A half marathon runner and a world traveler, Sarah is also bilingual in French and fluent in Spanish. She is also a co-chair of the Academic Forum at Laguardia High School. And, yes, Sarah still enjoys quality time with her family and friends.
Summary: Selling residential property in NYC since 2003. Licensed Associate Real Estate Broker with Brown Harris Stevens since 2006. Co-Founder of Six Degrees Housing, short term housing source. Recording Secretary for and Graduate of NYRS Board Certified Designation Program. Certified Negotiation Expert, CNE.
In the News
2 Fifth Avenue
New York, NY 10011
Brown Harris Stevens Residential Sales, LLC
Profondément dévouée à chacun de ses clients, Sarah Orlinsky s'attache en priorité à répondre à leurs besoins tout en conciliant rêve et réalité. Attentive et perspicace, Sarah est une négociatrice déterminée. A ses côtés, l'épreuve, souvent redoutable, de la vente ou de l'achat d'un bien immobilier se révèle plus agréable, moins fatigante et surtout considérablement simplifiée. C'est pourquoi Sarah a été considérée comme un atout majeur au vu de la diplomatie dont elle a fait preuve pour résoudre certaines affaires à l'issue plus qu'incertaine. Ses clients sont unanimes à apprécier le comportement amical, serein et direct qu'elle adopte envers eux pour les guider à travers les mouvements chaotiques du marché.
Sarah est née et a grandi à Manhattan dans plusieurs endroits différents ; pour y avoir vécu, travaillé et fondé une famille, Sarah a une connaissance approfondie des immeubles et des équipements dont chaque quartier dispose.
Elle peut également aider des propriétaires à louer leur propriété pour de courtes périodes. Ses nombreuses relations dans le monde du cinéma et du théâtre sont souvent sur les routes, pour le plaisir ou pour des raisons professionnelles, et donc souvent à la recherche, pour de courtes périodes, de locations luxueuses ou plus abordables partout dans le monde. Sarah dispose actuellement de plusieurs locations-courte durée à New York.
Quand elle n'est pas en train d'aider des acheteurs à dénicher la maison de leur rêve ou des vendeurs à obtenir le maximum de dollars pour leur propriété, Sarah est un membre actif de la PS 41 PTA où sa fille est une " Third Grader ". Mais son fils ayant deux ans cette année, elle reprendra bientôt le chemin de la maternelle…
Elle et son mari, Tod Maitland, séjournent parfois en Nouvelle Ecosse où ils possèdent une île qu'ils ont décidé de mettre en vente. (Pour plus d'informations à ce sujet, n'hésitez pas à prendre contact avec Sarah).
Los clientes que deseen comprar, vender o alquilar una vivienda, aprecian el método directo, la discreción y dedicación de Sarah Orlinsky-Maitland, para descifrar y aclarar las complejidades del mundo de bienes y raíces. Ella toma gran placer en su habilidad innata (intuitivo) y capacidad de negociación para escuchar las necesidades de sus clientes y unirlos con la casa de sus sueños de una manera eficaz y sencilla.

Aunque Sarah es natal de Manhattan, su carrera, educación y su vida familiar, la ha llevado por todo los Estados Unidos y alrededor del mundo. Su sofisticación cultural, estilo de comunicación directa y su profundo conocimiento del mercado inmobiliario hacen de ella una favorita entre los clientes distinguidos. Su éxito esta en los números; ella ha tenido cierres de ventas en exceso de $100 millones de dólares.

En su primera carrera como gerente de la obra de teatro, Tango Pura y de la Orquesta Sexteto Mayor, Sarah fue responsable de la planificación y ejecución de giras nacionales e internacionales. Esto la preparo para los desafíos fundamentales en representar a compradores y vendedores en el mercado inmobiliario más competitivo del mundo – la ciudad de Nueva York. En el teatro y en el sector inmobiliario, la tenacidad equilibrada con la diplomacia ha sido el sello de calidad de Sarah.

Sarah tiene un conocimiento profundo de las características únicas y comodidades especiales de los barrios de Nueva York. Además de los conocimientos adquiridos como una agente de bienes y raíces, ella ha vivido en varias secciones de la ciudad. Sarah vive en el West Village con su esposo e hijos y ha sido un miembro activo de la Junta Directiva de la Asociación de Padres en la escuela PS 41.

Los objetivos profesionales de Sarah son continuar con su éxito en el mercado inmobiliario en Manhattan, al igual que crear y completar un programa de recursos para los clientes en la búsqueda de vivienda a corto plazo basado en el Internet.

Especialidades: Sarah es la directora para el programa de Certificación de la Junta Directiva de REBNY, NYRS (Nueva York Especialista Residencial). Ella se especializa en las ventas de cooperativas y de condominios de lujo en Nueva York Co-op Sarah también se encarga de alquileres de largo plazo y el arrendamiento a corto plazo.
Sarah Orlinsky-Maitland's Current Listings
417 RIVERSIDE DRIVE COOPERATIVE
$1,350,000
Bedrooms: 2
Bathrooms: 2.0
ID: 11141055
Sarah Orlinsky-Maitland (212) 906-0573
Sharri J. Kane (212) 906-0532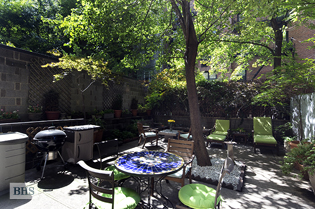 314 WEST 56TH STREET COOPERATIVE
$850,000
Bedrooms: 1
Bathrooms: 1.0
ID: 11123002
Sarah Orlinsky-Maitland (212) 906-0573
Sharri J. Kane (212) 906-0532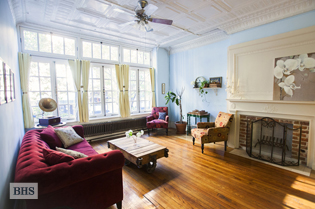 GREAT JONES STREET RENTAL
$7,500
Bedrooms: 2
Bathrooms: 2.0
ID: 11087032
Sarah Orlinsky-Maitland (212) 906-0573
Sharri J. Kane (212) 906-0532
Listings Currently In Contract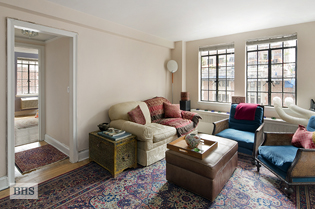 325 EAST 41ST STREET COOPERATIVE
$789,000 - Contract Signed
Bedrooms: 2
Bathrooms: 2.0
ID: 11141087
Sarah Orlinsky-Maitland (212) 906-0573
Sharri J. Kane (212) 906-0532
The following is a list of selected sold properties in which Sarah Orlinsky-Maitland has represented the seller, the buyer, or both:
COOPERATIVES AND CONDOMINIUMS
75 BANK STREET, 4H
2 CORNELIA STREET, 401/501
70 EAST 10TH STREET, 19W
56 EAST 11TH STREET, 8FL
39 EAST 12TH STREET, 802/803
145 EAST 15TH STREET, 15T
10 EAST 18TH STREET, 8FLR
112 EAST 19TH STREET, 11R
121 EAST 23RD STREET, PHA
340 EAST 23RD STREET, 4M
228 EAST 28TH STREET, 3F
145 EAST 48TH STREET, 24G
240 EAST 55TH STREET, PHB
40 EAST 66TH STREET, 9A
333 EAST 66TH STREET, 11A
333 EAST 66TH STREET, 11G
333 EAST 66TH STREET, 12L
333 EAST 66TH STREET, 6N
333 EAST 66TH STREET, 7G
333 EAST 66TH STREET, 7G
333 EAST 66TH STREET, 9H
333 EAST 66TH STREET, 9H
345 EAST 69TH STREET, 9A
345 EAST 69TH STREET, 9H
170 EAST 87TH STREET, W4F
54 EAST 8TH STREET, 3B
54 EAST 8TH STREET, 3B
60 EAST 9TH STREET, 205
45 EAST END AVENUE, 2C
45 EAST END AVENUE, 2D
2 FIFTH AVENUE, 3C
39 FIFTH AVENUE, 8A
41 FIFTH AVENUE, 1F
69 FIFTH AVENUE, 5KL
115 FOURTH AVENUE, 4C
122 GREENWICH AVENUE, 5A
88 GREENWICH STREET, 1122
815 GREENWICH STREET, 2C
815 GREENWICH STREET, 2D
815 GREENWICH STREET, 3B
245 HENRY STREET, 5E
61 JANE STREET, 2N
250 MERCER STREET, B306
750 PARK AVENUE, 10A
225 RECTOR STREET, PHB
417 RIVERSIDE DRIVE, 10C
417 RIVERSIDE DRIVE, 1C
417 RIVERSIDE DRIVE, 4A2
655 SIXTH AVENUE, 4B
35 SUTTON PLACE, 9G
17 WARREN STREET, PH5B
9 WEST 10TH STREET, 4F
9 WEST 10TH STREET, 4F
9 WEST 10TH STREET, 4F
45 WEST 11TH STREET, GD
237 WEST 11TH STREET, 3B
171 WEST 12TH STREET, 1D
65 WEST 13TH STREET, 6D
105 WEST 13TH STREET, 16F
175 WEST 13TH STREET, 14A
227 WEST 16TH STREET, 3R/W
270 WEST 17TH STREET, 20A
328 WEST 17TH STREET, G-RF
234 WEST 21ST STREET, 74
148 WEST 23RD STREET, 4F
315 WEST 23RD STREET, 7C
252 WEST 30TH STREET, 5B
28 WEST 38TH STREET, 6W
18 WEST 48TH STREET, 18E
225 WEST 70TH STREET, 5F
160 WEST 85TH STREET, 1C
12 WEST 9TH STREET, 5A
12 WEST 9TH STREET, 5B
50 WEST 9TH STREET, 3C
50 WEST 9TH STREET, 3C
349 WEST BROADWAY, 1
349 WEST BROADWAY, 23
349 WEST BROADWAY, 6
150 WEST END AVENUE, 23H
639 WEST END AVENUE, 16B
645 WEST END AVENUE, 8E
878 WEST END AVENUE, 16C
878 WEST END AVENUE, 16D
TOWNHOUSES
109 BANK STREET
29 GREENE STREET
1460 LEXINGTON AVENUE