Timothy G. Simmons
Licensed Associate Real Estate Broker
tsimmons@bhsusa.com
212-588-5611 c: 917-353-7604
With over twelve years of experience in the Manhattan real estate market, Tim Simmons brings a wealth of diverse experience and detailed knowledge to assisting each buyer or seller in selling or searching for the right property.
Growing up in a family development company, Tim has been immersed in the property industry from a young age. After completing a Bachelor of Science Degree in Economics and a Master's Degree in Management Sciences in the United Kingdom, he moved to Manhattan to work with a boutique Real Estate Brokerage and Development Firm based on Park Avenue.
Working directly with the Firm's principal, Tim developed a comprehensive knowledge of the City and its neighborhoods from involvement in the sale and leasing of townhouses, buildings, condominiums and co-op apartments throughout the City, including a single family townhouse on East 65th Street, a loft building on Howard Street in Soho and a world renowned photographer's studio in West Chelsea.
In addition, Tim assisted the Firm's principal in establishing a development arm by helping with sourcing, acquisition and all other pre-development aspects for several notable projects in West Chelsea including, HL23, 551 West 21st Street, 100 Eleventh Avenue and a land assemblage on 24th Street and 10th Avenue.
Tim has also worked as a Development Consultant with a major United Kingdom agent in Central London. In this capacity, he was a key member of an advisory team for a number of major new development projects and regeneration schemes including Wembley City, Paddington Basin and the redevelopment of the Middlesex Hospital for Candy & Candy.
Tim utilizes this in depth knowledge and experience to facilitate his clients' and customers' requirements in both brokerage and new development. He implements a detailed, tailored approach to sourcing and identifying opportunities and understands the complexities and subtleties of the Manhattan real estate market.
With his intimate knowledge of the market and detailed understanding of zoning, architectural design and interior specification analysis, Tim ensures clients' aspirations are not only met, but surpassed.
1926 Broadway
New York, NY 10023
Brown Harris Stevens Residential Sales, LLC
Timothy G. Simmons's Current Listings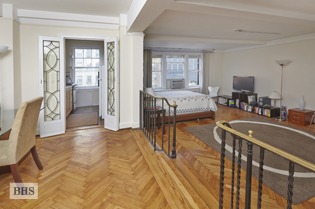 336 WEST END AVENUE RENTAL
$2,550
OPEN HOUSE: 2/1/2015, -Bedrooms: -
Bathrooms: 1.0
ID: 11472811
Timothy G. Simmons (212) 588-5611
The following is a list of selected sold properties in which Timothy G. Simmons has represented the seller, the buyer, or both:
COOPERATIVES AND CONDOMINIUMS
305 EAST 24TH STREET, 11V
444 EAST 52ND STREET, 3F
220 EAST 65TH STREET, 22F
300 EAST 95TH STREET, 3A
300 EAST 95TH STREET, 8B
254 PARK AVENUE SOUTH, 3M