Andrew Kramer excels at the art of real estate. Within days of obtaining his license in 2002, Andrew sold his first buyer the first apartment he showed them on Central Park West while still enrolled in his firm's training program. That same year he was named 'Rookie of the Year' and in just four short years he earned a promotion to Vice President for his hard work, integrity, tireless dedication, skillful negotiation and remarkable sales achievements. A decade later, this exemplary reputation earned Andrew several 'Honor Roll' mentions and 'Broker of the Month' status.
Prior to selling luxury Manhattan real estate, Andrew was a successful advertising and marketing entrepreneur who received his training at the renowned Art Center College of Design in Pasadena, CA. He earned numerous distinguished industry awards while serving a diverse array of high profile accounts. Andrew continues to use many of these skills today in the sales and marketing of his exclusive properties.
With a top support team at his side, he has marketed and sold apartments and townhouses of all varieties, including such notable addresses as Fifth Avenue, Park Avenue, Central Park West and Riverside Drive to downtown lofts and numerous condos and coops of all sizes throughout the city. His prowess and creativity have shepherded some of the most complex real estate deals to completion, and to his clients' full satisfaction. Andrew also has a successful track record of moving expired listings in record time, which previously lingered on the market for months. In many cases, without a price adjustment.
Possessing a voluminous knowledge of buildings, boards and neighborhoods, this high-energy professional conducts business on behalf of his clients with great tenacity, patience and discretion. Andrew and his properties have been featured in publications including The New York Times, New York Magazine, Wall Street Journal, The New York Observer, New York Post, Downtown Express, The Jewish Week, Brokers Weekly, Our Town/West Side Spirit and aired on Open House New York.
No stranger to the city or real estate, this New York City born Brown Harris Stevens seasoned professional purchased his first coop on the Upper East Side in 1986 and also held the title of Board President for several years before exploring life on the other side of Central Park. When he's not fulfilling the property dreams of his clients, Andrew, his wife and their twins enjoy spending time with friends and family, traveling, and taking advantage of everything the city he loves to sell has to offer.
In the News
1926 Broadway
New York, NY 10023
Brown Harris Stevens Residential Sales, LLC
Andrew J. Kramer's Current Listings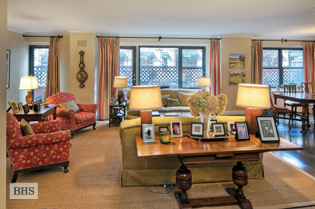 201 EAST 77TH STREET COOPERATIVE
$3,250,000
Bedrooms: 4
Bathrooms: 3.0
ID: 3610568
Andrew J. Kramer (212) 317-3634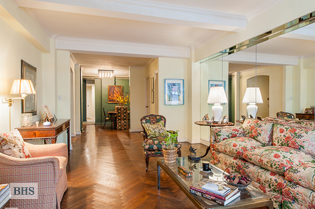 33 EAST END AVENUE COOPERATIVE
$1,495,000
Bedrooms: 4
Bathrooms: 2.0
ID: 9241434
Andrew J. Kramer (212) 317-3634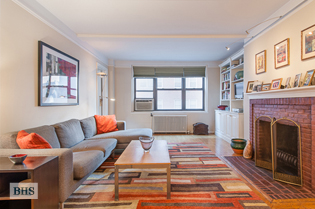 140 EAST 28TH STREET COOPERATIVE
$699,000
Bedrooms: 1
Bathrooms: 1.0
ID: 9259484
Andrew J. Kramer (212) 317-3634
30 RUTGERS STREET CONDOMINIUM
$699,000
Bedrooms: 2
Bathrooms: 1.0
ID: 8508875
Andrew J. Kramer (212) 317-3634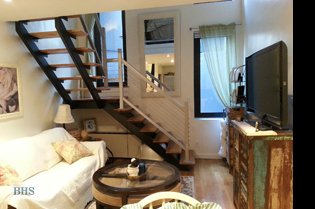 215 EAST 81ST STREET CONDOMINIUM
$599,000
OPEN HOUSE: 12/8/2013, 3:00 - 4:00Bedrooms: 1
Bathrooms: 1.0
ID: 8520949
Andrew J. Kramer (212) 317-3634
345 EAST 73RD STREET COOPERATIVE
$594,000
Bedrooms: 1
Bathrooms: 1.0
ID: 3966631
Andrew J. Kramer (212) 317-3634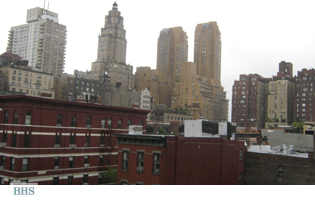 WEST 70TH STREET RENTAL
$5,700
Bedrooms: 2
Bathrooms: 2.0
ID: 9198730
Andrew J. Kramer (212) 317-3634
NETHERLAND AVENUE RENTAL
$4,000
Bedrooms: 3
Bathrooms: 2.5
ID: 9280613
Andrew J. Kramer (212) 317-3634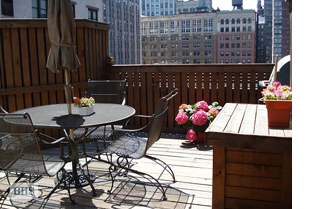 WEST 35TH STREET RENTAL
$3,795
Bedrooms: 2
Bathrooms: 1.0
ID: 9182658
Andrew J. Kramer (212) 317-3634
The following is a list of selected sold properties in which Andrew J. Kramer has represented the seller, the buyer, or both:
COOPERATIVES AND CONDOMINIUMS
1800 ADAM CLAYTON POWELL, 9C
350 ALBANY STREET, 5G
2150 BROADWAY, 7D
2150 BROADWAY, 7D
115 CABRINI BOULEVARD, B51
327 CENTRAL PARK WEST, 3E
13 EAST 16TH STREET, 2ND FLOOR
312 EAST 23RD STREET, 9D
140 EAST 28TH STREET, 2H
137 EAST 36TH STREET, 19J
138 EAST 36TH STREET, 3B
34 EAST 38TH STREET, 1/2/3/A
155 EAST 38TH STREET, 15C
249 EAST 48TH STREET, 6J
150 EAST 49TH STREET, 8C
200 EAST 57TH STREET, 4N
225 EAST 57TH STREET, 9P
340 EAST 64TH STREET, 33A
401 EAST 65TH STREET, 4I
114 EAST 72ND STREET, 19/20B
155 EAST 73RD STREET, 5D
225 EAST 73RD STREET, 2F
363 EAST 76TH STREET, 3A
215 EAST 80TH STREET, 3L
220 EAST 82ND STREET, 1RW
455 EAST 86TH STREET, 7A
200 EAST 89TH STREET, 22E
245 EAST 93RD STREET, 18J
245 EAST 93RD STREET, 2M
63 EAST 9TH STREET, 12B
936 FIFTH AVENUE, 7A
80 PARK AVENUE, 12H
580 PARK AVENUE, 1E
875 PARK AVENUE, 8C
180 PARK ROW, 7E
200 RIVERSIDE BOULEVARD, 10C
220 RIVERSIDE BOULEVARD, 5J
140 RIVERSIDE DRIVE, 9K
310 RIVERSIDE DRIVE, 1712
21 SOUTH END AVENUE, 215/315
21 SOUTH END AVENUE, 215/315
1601 THIRD AVENUE, 11J
433 WEST 34TH STREET, 3H
36 WEST 35TH STREET, PHF
150 WEST 55TH STREET, 1DEF
150 WEST 55TH STREET, 1G
303 WEST 66TH STREET, 5HE
303 WEST 66TH STREET, 5HE
130 WEST 67TH STREET, 11H
155 WEST 70TH STREET, 4A
201 WEST 70TH STREET, 8B
201 WEST 74TH STREET, 8K
200 WEST 79TH STREET, 12E
255 WEST 84TH STREET, 6D
151 WEST 86TH STREET, 2D
200 WEST 86TH STREET, 1K
305 WEST 86TH STREET, 6C
250 WEST 89TH STREET, 5D
215 WEST 90TH STREET, 4G
250 WEST 90TH STREET, 17E
250 WEST 90TH STREET, 3H
124 WEST 93RD STREET, 5F
250 WEST 94TH STREET, 3H
250 WEST 94TH STREET, 3H
275 WEST 96TH STREET, 16C
275 WEST 96TH STREET, 7J
150 WEST END AVENUE, 8G
165 WEST END AVENUE, 6J
180 WEST END AVENUE, 6BC
535 WEST END AVENUE, 5A
TOWNHOUSES
424 EAST 136TH STREET
345 EAST 62ND STREET