Upon graduation from Columbia Law School, Diane Abrams practiced law in Manhattan for ten years, during which time she specialized in divorce law, arbitration, negotiation and litigation and became a member of the American Academy of Matrimonial Lawyers. Diane created and taught the nation's first "Women and the Law" course at NYU Law School.
In addition to selling luxury cooperative and condominium apartments on Fifth Avenue, Park Avenue, Central Park West, Riverside Drive, Central Park South and in other parts of Manhattan, Diane has sold high-end townhouses, uptown and downtown at record prices. Her customers will attest to her knowledge of the real estate market, responsiveness to customer needs, attention to detail, sound judgment, tenacity, and overall professionalism.
Diane's career experience, as well as extensive relationships with large numbers of civic and business leaders, have enabled her to become a highly successful broker at Brown Harris Stevens. Diane's legal background is of immense value to her customers in many areas, including landmark commission proceedings, construction and renovation issues and sensitive negotiations.
Diane has authored a book (published by Random House and translated into several languages) along with numerous articles for journals and magazines. Her writing skills are without parallel in the industry leading to superior marketing materials for her customers' properties.
Diane's father, Jacob J. Schulder, spearheaded many significant real estate projects throughout the City and she brings to her work with Brown Harris Stevens the cumulative experience of three generations of family involvement in the Manhattan commercial and residential real estate market. During the fifteen years that her husband, Bob, was New York State Attorney General, Diane campaigned for him throughout the State. Diane and Bob, both native New Yorkers, currently live on the Upper East Side, where they raised their family.
In the News
1926 Broadway
New York, NY 10023
Brown Harris Stevens Residential Sales, LLC
Diane S. Abrams's Current Listings
965 FIFTH AVENUE COOPERATIVE
$5,975,000
Bedrooms: 2
Bathrooms: 2.5
ID: 11666785
Diane S. Abrams (212) 588-5605
Felise G. Gross (212) 588-5681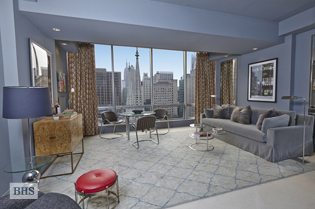 641 FIFTH AVENUE CONDOMINIUM
$1,875,000
Bedrooms: -
Bathrooms: 1.0
ID: 11826362
Diane S. Abrams (212) 588-5605
Felise G. Gross (212) 588-5681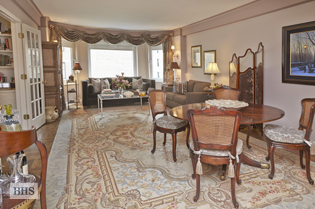 880 FIFTH AVENUE COOPERATIVE
$1,495,000
Bedrooms: 1
Bathrooms: 1.0
ID: 10932610
Diane S. Abrams (212) 588-5605
Felise G. Gross (212) 588-5681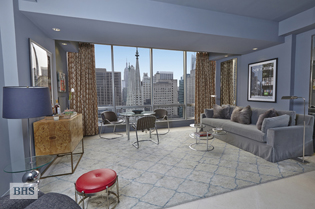 FIFTH AVENUE RENTAL
$6,750
Bedrooms: -
Bathrooms: 1.0
ID: 11865935
Diane S. Abrams (212) 588-5605
Felise G. Gross (212) 588-5681
The following is a list of selected sold properties in which Diane S. Abrams has represented the seller, the buyer, or both:
COOPERATIVES AND CONDOMINIUMS
476 BROADWAY, 8R
476 BROADWAY, 8R
1965 BROADWAY, 12B
106 CENTRAL PARK SOUTH, 10H
160 CENTRAL PARK SOUTH, 1903
15 CENTRAL PARK WEST, 36B
15 CENTRAL PARK WEST, PH18/19A
80 CENTRAL PARK WEST, 17B
80 CENTRAL PARK WEST, 3B
115 CENTRAL PARK WEST, 9CE
301 EAST 22ND STREET, 16F
435 EAST 52ND STREET, 9B
233 EAST 69TH STREET, 16H
176 EAST 71ST STREET, 6C
305 EAST 72ND STREET, 10F
65 EAST 76TH STREET, PHB
136 EAST 76TH STREET, 6B
136 EAST 76TH STREET, PHB/PHC
205 EAST 77TH STREET, 1D
205 EAST 78TH STREET, 8C
135 EAST 83RD STREET, 2A
171 EAST 84TH STREET, 10E
11 EAST 86TH STREET, 10B
11 EAST 86TH STREET, 11B
11 EAST 86TH STREET, 15-B
11 EAST 86TH STREET, 15A
11 EAST 86TH STREET, 19A
11 EAST 86TH STREET, 4B
50 EAST 89TH STREET, 5A
50 EAST 89TH STREET, 5A
50 EAST 89TH STREET, 8F
321 EAST 89TH STREET, 2G
20 EAST 9TH STREET, 25B
880 FIFTH AVENUE, 17F
880 FIFTH AVENUE, 8L
956 FIFTH AVENUE, 12A
1001 FIFTH AVENUE, 17C
1001 FIFTH AVENUE, 5A
1045 FIFTH AVENUE, 8AB/9A
1280 FIFTH AVENUE, PHB
465 PARK AVENUE, 32A
580 PARK AVENUE, 15PHA
710 PARK AVENUE, 4E
710 PARK AVENUE, 7E
799 PARK AVENUE, 14B
1050 PARK AVENUE, 10A
1070 PARK AVENUE, 16C
1150 PARK AVENUE, 4C
173 PERRY STREET, 6FL
120 RIVERSIDE BOULEVARD, 16A
220 RIVERSIDE BOULEVARD, 5L
11 RIVERSIDE DRIVE, PHES
110 RIVERSIDE DRIVE, 15D
200 RIVERSIDE DRIVE, 5D
222 RIVERSIDE DRIVE, 5A
50 SUTTON PLACE SOUTH, 21G
50 SUTTON PLACE SOUTH, 21G
255 WEST 108TH STREET, 4E
146 WEST 57TH STREET, 40E
10 WEST 66TH STREET, 27C
24 WEST 69TH STREET, 7B
1 WEST 72ND STREET, 97
18 WEST 74TH STREET, 1
205 WEST 76TH STREET, 1401
225 WEST 83RD STREET, 16E
250 WEST 89TH STREET, 5J
317 WEST 89TH STREET, 2E
250 WEST 94TH STREET, 8G
275 WEST 96TH STREET, 9E
69 WEST 9TH STREET, 8J
260 WEST END AVENUE, 16C
260 WEST END AVENUE, 8 APTS
465 WEST END AVENUE, 12D
755 WEST END AVENUE, 2C
TOWNHOUSES
166 Amity Street
249 CENTRAL PARK WEST
78 EAST 2ND STREET
77 EAST 77TH STREET
9 EAST 86TH STREET
523 WEST 37TH STREET
451 WEST 54TH STREET