Gerard S. Moore
"Scott"
Licensed Real Estate Salesperson
smoore@bhsusa.com
212-588-5608
Scott Moore is an accomplished real estate professional with more than 14 years of experience representing buyers and sellers of coops, condominiums and townhouses throughout Manhattan.
Scott's professionalism, integrity and discretion, along with his substantial market knowledge, has helped make him a top broker year after year. He has a proven track record, facilitating transactions in Manhattan's most prestigious buildings on both sides of Central Park, Midtown as well as Downtown. The enjoyment Scott takes in working with clients is easily identified and has led many satisfied clients to provide him with a healthy repeat business and an extensive referral network.
In addition to his brokering skills, Scott's keen sense of space planning and aesthetics allows him to offer an extra, and very valuable, service to his sellers. He is able to stage their home within each client's budget to target the ideal buyer.
Whether you are searching for a new home, or are in need of a skilled broker to market your property most effectively, Scott can help you with any and all of your real estate needs.
Scott is a member of the Real Estate Board of New York. A Manhattan resident for 25 years, Scott resides in West Chelsea.
1926 Broadway
New York, NY 10023
Brown Harris Stevens Residential Sales, LLC
Gerard S. Moore's Current Listings
684 PARK AVENUE TOWNHOUSE
$48,000,000
Bedrooms: -
Bathrooms: -
ID: 11340274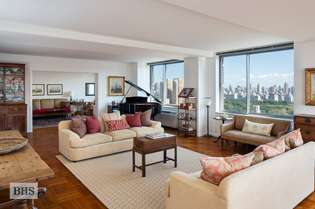 111 WEST 67TH STREET CONDOMINIUM
$8,799,000
Bedrooms: 4
Bathrooms: 3.0
ID: 9323496
Gerard S. Moore (212) 588-5608
Lisa K. Lippman (212) 588-5606
100 CENTRAL PARK SOUTH CONDOMINIUM
$8,499,000
Bedrooms: 3
Bathrooms: 3.5
ID: 9308130
Gerard S. Moore (212) 588-5608
Lisa K. Lippman (212) 588-5606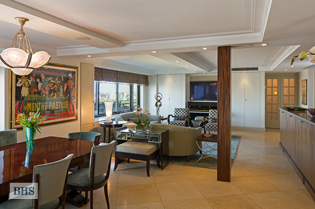 382 CENTRAL PARK WEST CONDOMINIUM
$3,995,000
Bedrooms: 4
Bathrooms: 3.0
ID: 11070807
Gerard S. Moore (212) 588-5608
Lisa K. Lippman (212) 588-5606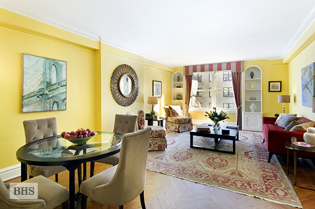 607 WEST END AVENUE COOPERATIVE
$3,799,000
Bedrooms: 3
Bathrooms: 2.5
ID: 11342368
Gerard S. Moore (212) 588-5608
Lisa K. Lippman (212) 588-5606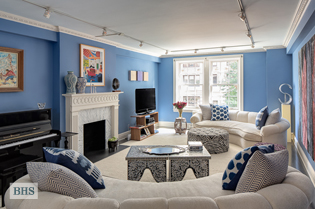 607 WEST END AVENUE COOPERATIVE
$3,799,000
Bedrooms: 3
Bathrooms: 3.0
ID: 11357936
Gerard S. Moore (212) 588-5608
Lisa K. Lippman (212) 588-5606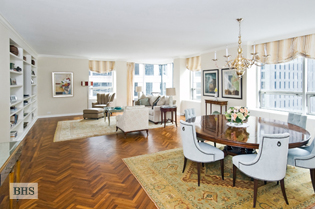 15 WEST 53RD STREET CONDOMINIUM
$3,750,000
Bedrooms: 2
Bathrooms: 2.5
ID: 11282512
Gerard S. Moore (212) 588-5608
Lisa K. Lippman (212) 588-5606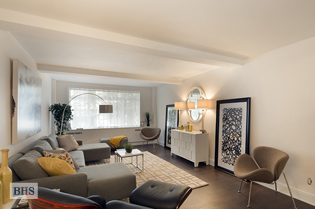 170 EAST 77TH STREET CONDOMINIUM
$1,899,000
Bedrooms: 2
Bathrooms: 2.0
ID: 11244242
Gerard S. Moore (212) 588-5608
Lisa K. Lippman (212) 588-5606
Listings Currently In Contract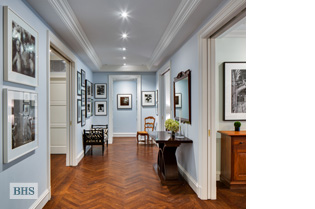 500 WEST END AVENUE CONDOMINIUM
$5,999,000 - Contract Signed
Bedrooms: 5
Bathrooms: 5.5
ID: 11190102
Gerard S. Moore (212) 588-5608
Lisa K. Lippman (212) 588-5606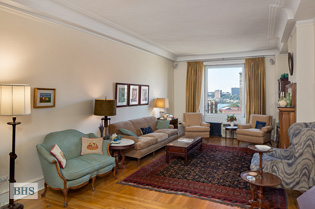 545 WEST 111TH STREET COOPERATIVE
$3,299,000 - Contract Signed
Bedrooms: 4
Bathrooms: 3.0
ID: 9236646
Gerard S. Moore (212) 588-5608
Lisa K. Lippman (212) 588-5606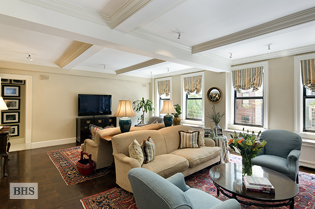 125 EAST 93RD STREET COOPERATIVE
$2,999,000 - Contract Signed
Bedrooms: 4
Bathrooms: 2.0
ID: 10961442
Gerard S. Moore (212) 588-5608
Lisa K. Lippman (212) 588-5606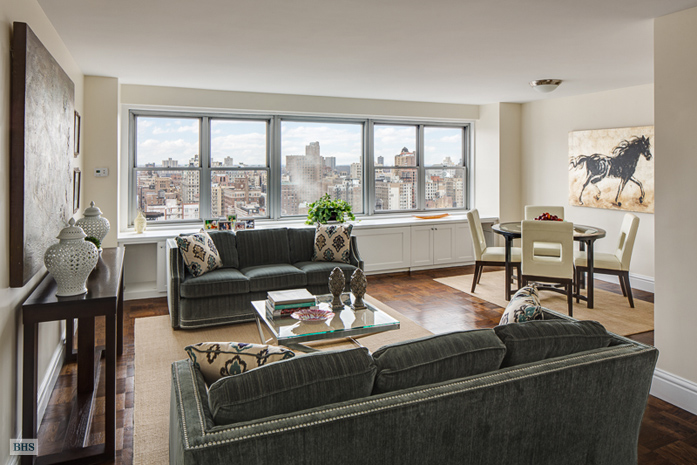 15 WEST 72ND STREET COOPERATIVE
$2,499,000 - Contract Signed
Bedrooms: 2
Bathrooms: 2.0
ID: 9746148
Gerard S. Moore (212) 588-5608
Lisa K. Lippman (212) 588-5606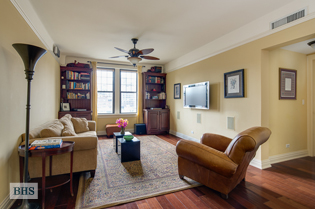 125 WEST 76TH STREET COOPERATIVE
$2,100,000 - Contract Signed
Bedrooms: 2
Bathrooms: 2.5
ID: 11324694
Gerard S. Moore (212) 588-5608
Lisa K. Lippman (212) 588-5606
The following is a list of selected sold properties in which Gerard S. Moore has represented the seller, the buyer, or both:
COOPERATIVES AND CONDOMINIUMS
21 ASTOR PLACE, 4F
2109 BROADWAY, 13-79
2109 BROADWAY, 16-41
2112 BROADWAY, 6A
2166 BROADWAY, 9C
2628 BROADWAY, 12B
2628 BROADWAY, 24B
2628 BROADWAY, 6A
2628 BROADWAY, 6C
25 CENTRAL PARK WEST, 9I
50 CENTRAL PARK WEST, 4C
211 CENTRAL PARK WEST, 7B
225 CENTRAL PARK WEST, 1001
239 CENTRAL PARK WEST, 7B
327 CENTRAL PARK WEST, 5B
370 CENTRAL PARK WEST, 108
370 CENTRAL PARK WEST, 401
455 CENTRAL PARK WEST, 22A
161 DUANE STREET, 4A
67 EAST 11TH STREET, 704
211 EAST 18TH STREET, 1J
136 EAST 19TH STREET, 4/5E
136 EAST 19TH STREET, GARDEN/W
351 EAST 51ST STREET, 10C
351 EAST 51ST STREET, 10C
40 EAST 62ND STREET, 5W
301 EAST 63RD STREET, 8C
301 EAST 64TH STREET, 15C
50 EAST 72ND STREET, 15B
132 EAST 72ND STREET, 7TH FLOOR
170 EAST 77TH STREET, 10F
170 EAST 77TH STREET, 10G
170 EAST 77TH STREET, 2FG/3G
170 EAST 77TH STREET, 5C
170 EAST 77TH STREET, 5G
170 EAST 77TH STREET, 6D
170 EAST 77TH STREET, 6E
170 EAST 77TH STREET, 8C/D
170 EAST 77TH STREET, PHF
31 EAST 79TH STREET, 9/10/11W
40 EAST 80TH STREET, 5A
25 EAST 83RD STREET, 12B
3 EAST 84TH STREET, 4TH FLOOR
3 EAST 84TH STREET, 8TH FLOOR
49 EAST 86TH STREET, 6B
49 EAST 86TH STREET, 9C
535 EAST 86TH STREET, 17A
16 EAST 96TH STREET, 3A
16 EAST 96TH STREET, 3A
166 EAST 96TH STREET, 15A
1035 FIFTH AVENUE, 12A
1050 FIFTH AVENUE, 17C
1280 FIFTH AVENUE, 16F
90 FRANKLIN STREET, 3S
50 PARK AVENUE, 12B
1049 PARK AVENUE, 9B
1060 PARK AVENUE, 9D
80 RIVERSIDE BOULEVARD, 3U
200 RIVERSIDE BOULEVARD, 6D
5 RIVERSIDE DRIVE, 10AB
22 RIVERSIDE DRIVE, 14AB
22 RIVERSIDE DRIVE, 2A
50 RIVERSIDE DRIVE, 10C
50 RIVERSIDE DRIVE, 15E
52 RIVERSIDE DRIVE, 6A
100 RIVERSIDE DRIVE, 3A
137 RIVERSIDE DRIVE, 11DE
140 RIVERSIDE DRIVE, 15O
160 RIVERSIDE DRIVE, 11B
160 RIVERSIDE DRIVE, 5E
175 RIVERSIDE DRIVE, 5K
190 RIVERSIDE DRIVE, 11C
190 RIVERSIDE DRIVE, 5D
190 RIVERSIDE DRIVE, 9A
258 RIVERSIDE DRIVE, 10C
285 RIVERSIDE DRIVE, 2D
404 RIVERSIDE DRIVE, 4D/E
318 WEST 100TH STREET, 6D
235 WEST 102ND STREET, 4J
250 WEST 103RD STREET, 14C
309 WEST 104TH STREET, 4C
309 WEST 104TH STREET, 4C
272 WEST 107TH STREET, 12C
520 WEST 110TH STREET, 11A
49 WEST 12TH STREET, 7F
30 WEST 15TH STREET, 5N
30 WEST 15TH STREET, 5N
126 WEST 22ND STREET, 10N
126 WEST 22ND STREET, 10N
470 WEST 24TH STREET, 11C
470 WEST 24TH STREET, 7H
470 WEST 24TH STREET, 8H/I
340 WEST 55TH STREET, 5C
58 WEST 58TH STREET, 15C
15 WEST 63RD STREET, 12B
20 WEST 64TH STREET, 28M
130 WEST 67TH STREET, 1AB
315 WEST 70TH STREET, 18E
12 WEST 72ND STREET, 11D
12 WEST 72ND STREET, 21C
12 WEST 72ND STREET, 8A
40 WEST 72ND STREET, 142
126 WEST 73RD STREET, 7CD
161 WEST 75TH STREET, 4B
161 WEST 75TH STREET, 5C
16 WEST 77TH STREET, 10/11F
16 WEST 77TH STREET, 5E
127 WEST 79TH STREET, 10C
127 WEST 79TH STREET, 15C
172 WEST 79TH STREET, 2A
101 WEST 80TH STREET, 5BCD
221 WEST 82ND STREET, 8E
250 WEST 82ND STREET, 72
324 WEST 83RD STREET, 3E
324 WEST 83RD STREET, 7W
255 WEST 85TH STREET, 6AB
255 WEST 85TH STREET, 6CD
255 WEST 85TH STREET, 9TH FL
160 WEST 86TH STREET, 15A
160 WEST 86TH STREET, 3RD FLOOR
161 WEST 86TH STREET, 10B
302 WEST 86TH STREET, 12A
302 WEST 86TH STREET, 4A
305 WEST 86TH STREET, 11C
315 WEST 86TH STREET, 6D
325 WEST 86TH STREET, 7A
334 WEST 86TH STREET, 6A
49 WEST 87TH STREET, 3E
320 WEST 87TH STREET, 32
345 WEST 88TH STREET, 9C
251 WEST 89TH STREET, 11C
30 WEST 90TH STREET, 6B
203 WEST 90TH STREET, 9C
215 WEST 90TH STREET, 8A
255 WEST 90TH STREET, 4A
215 WEST 91ST STREET, 31
125 WEST 92ND STREET, A
215 WEST 92ND STREET, 10F
175 WEST 93RD STREET, PHC
150 WEST 95TH STREET, 9B
41 WEST 96TH STREET, 2A
215 WEST 98TH STREET, 2B
215 WEST 98TH STREET, 9A
245 WEST 99TH STREET, 10A
245 WEST 99TH STREET, 16A
245 WEST 99TH STREET, 17AC/18C
245 WEST 99TH STREET, 31B
245 WEST 99TH STREET, 3AC
50 WEST 9TH STREET, 5C
270 WEST END AVENUE, 3S
277 WEST END AVENUE, 1A
320 WEST END AVENUE, 2B
333 WEST END AVENUE, 3C
401 WEST END AVENUE, 3G
465 WEST END AVENUE, 1C
500 WEST END AVENUE, 11D
535 WEST END AVENUE, 20TH FLOOR
535 WEST END AVENUE, 3A
535 WEST END AVENUE, 5B
535 WEST END AVENUE, 6A
535 WEST END AVENUE, 7B
535 WEST END AVENUE, 8A
535 WEST END AVENUE, 8A
535 WEST END AVENUE, 9A
601 WEST END AVENUE, 4A
610 WEST END AVENUE, 3B
670 WEST END AVENUE, 12B
685 WEST END AVENUE, 11A
685 WEST END AVENUE, 2A
685 WEST END AVENUE, 5A
685 WEST END AVENUE, 5B
800 WEST END AVENUE, 2B
800 WEST END AVENUE, 6D
817 WEST END AVENUE, 6D
817 WEST END AVENUE, 9E
73 WORTH STREET, 4C
TOWNHOUSES
131 WEST 71ST STREET
296 WEST 92ND STREET