Howard L. Morrel
Licensed Associate Real Estate Broker
hmorrel@bhsusa.com
212-396-5880 c: 917-843-3210
GO TO THE MORREL TEAM'S CURRENT LISTINGS
Recognized by the Wall Street Journal and Real Trends as the 11th top-producing individual broker in Manhattan, and the 113th in the country for his residential sales in 2013, Howard Morrel has sold over $1 billion dollars in New York real estate. Howard has over 30 years of experience in the Manhattan real estate market. In 2001, Howard received his Juris Doctor from New York Law School, becoming a member of the New Jersey Bar in order to better serve his clients. He joined Brown Harris Stevens in 2009.
Howard Morrel heads The Howard Morrel Team of professionals dedicated to helping customers through every step of the negotiation process. The team specializes in luxury real estate and is active in all areas of Manhattan. In addition to the premium resources provided by Brown Harris Stevens marketing, The Howard Morrel Team deploys a unique strategy that combines grass-roots techniques with the best in social media.
Inspired by love of New York's architectural landscape, Howard began his career in real estate with purchase and conversion of a 25,000 square foot loft building in the heart of the Flatiron District. Prior to becoming involved in real estate, Howard enjoyed a successful career in the music industry, graduating from Berklee College of Music in Boston and working with such greats as Yoko Ono, Miles Davis, Linda Ronstadt and Natalie Cole.
To give back to the industry, Howard mentors aspiring agents. He is a member of the Real Estate Board of New York.
In the News
445 Park Avenue
New York, NY 10022
Brown Harris Stevens Residential Sales, LLC
Howard L. Morrel's Current Listings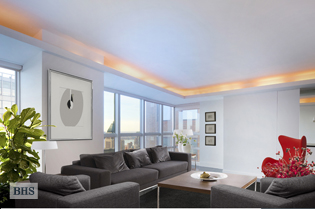 146 WEST 57TH STREET CONDOMINIUM
$2,845,000
Bedrooms: 2
Bathrooms: 2.5
ID: 9280418
Howard Morrel (212) 396-5880
The Howard Morrel Team (212) 396-5882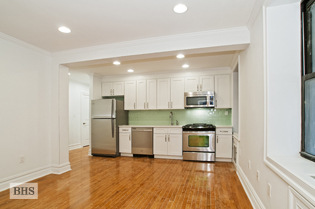 EAST 51ST STREET RENTAL
$2,500
Bedrooms: -
Bathrooms: 1.0
ID: 9295461
Howard Morrel (212) 396-5880
The Howard Morrel Team (212) 396-5882
Listings Currently In Contract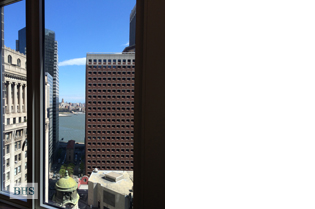 15 WILLIAM STREET CONDOMINIUM
$1,099,000 - Contract Signed
Bedrooms: 1
Bathrooms: 1.0
ID: 9600125
Howard L. Morrel (212) 396-5880
The Howard Morrel Team (212) 396-5882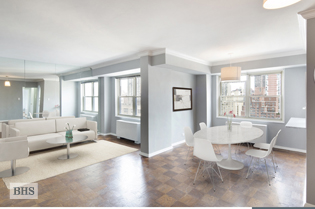 420 EAST 72ND STREET COOPERATIVE
$650,000 - Contract Signed
Bedrooms: 1
Bathrooms: 1.0
ID: 3966230
Howard Morrel (212) 396-5880
The Morrel Group (212) 396-5882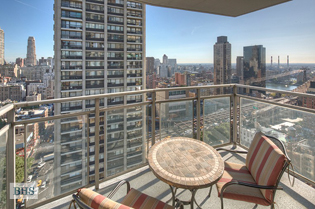 EAST 57TH STREET RENTAL
$5,700 - Contract Signed
Bedrooms: 2
Bathrooms: 2.0
ID: 3409897
Howard Morrel (212) 396-5880
The following is a list of selected sold properties in which Howard L. Morrel has represented the seller, the buyer, or both:
COOPERATIVES AND CONDOMINIUMS
106 CENTRAL PARK SOUTH, 6N
160 CENTRAL PARK SOUTH, 1005
15 CENTRAL PARK WEST, 7K
333 EAST 109TH STREET, 5E
525 EAST 11TH STREET, 6D
201 EAST 25TH STREET, 17F
303 EAST 57TH STREET, 28E
350 EAST 62ND STREET, 6C
399 EAST 72ND STREET, 14E
420 EAST 72ND STREET, 20B
422 EAST 72ND STREET, 3C
408 EAST 79TH STREET, 10B
510 EAST 80TH STREET, 11C
350 EAST 82ND STREET, 12D
350 EAST 82ND STREET, 18AB
350 EAST 82ND STREET, 19A
55 EAST 9TH STREET, 4H
170 EAST END AVENUE, 10CD
244 MADISON AVENUE, 15A
1185 PARK AVENUE, 10J
407 PARK AVENUE SOUTH, 3F
407 PARK AVENUE SOUTH, 9B
5 TUDOR CITY PLACE, PH1
5 TUDOR CITY PLACE, PH5
5 TUDOR CITY PLACE, PH9
15 WEST 53RD STREET, 41DE
159 WEST 53RD STREET, 21G
159 WEST 53RD STREET, 21L
150 WEST 56TH STREET, 6001
150 WEST 56TH STREET, 6005
146 WEST 57TH STREET, 37E
146 WEST 57TH STREET, 45A
146 WEST 57TH STREET, 45A
146 WEST 57TH STREET, 49F
146 WEST 57TH STREET, 49F
146 WEST 57TH STREET, 51E
146 WEST 57TH STREET, 54C
146 WEST 57TH STREET, 55A
146 WEST 57TH STREET, 59A
146 WEST 57TH STREET, 59B
146 WEST 57TH STREET, 60D
146 WEST 57TH STREET, 60D
146 WEST 57TH STREET, 61B
146 WEST 57TH STREET, 65E
146 WEST 57TH STREET, 65T
146 WEST 57TH STREET, 70/71D
146 WEST 57TH STREET, 71B
146 WEST 57TH STREET, 72A
146 WEST 57TH STREET, 72A/B
146 WEST 57TH STREET, 72B
146 WEST 57TH STREET, 72C
146 WEST 57TH STREET, 74CD
146 WEST 57TH STREET, 75C
146 WEST 57TH STREET, 76CD/77D
408 WEST 57TH STREET, 9G
100 WEST 58TH STREET, 10C
TOWNHOUSES
23 EAST 67TH STREET
236 EAST 75TH STREET
240 EAST 80TH STREET
972 SECOND AVENUE
974 SECOND AVENUE
976 SECOND AVENUE