Jeffery Welch
Vice President, Director
Licensed Associate Real Estate Broker
jwelch@bhsusa.com
718-399-4132 c: 718-675-9069
Jeffery Welch is an Associate Broker and Vice President in the Park Slope office of Brown Harris Stevens. Finding his calling in real estate came as no surprise to Jeffery as both his father and grandfather were homebuilders at various times during their own careers. It was also clear that he would only choose to make his home in cities with great architecture, first in San Francisco and since 2001 in Brooklyn.
After a successful career in advertising and marketing design, Jeffery brings to real estate a unique set of skills. With his passion for architecture he brings a marketing savvy, designer's eye, and superior communication skills, enabling him to assist each buyer or seller in achieving their real estate goals. As he explains, "Real estate is about relationships, providing my buyers and sellers with up to the minute information on the current market, but especially, getting to know their tastes and needs."
Jeffery's strong sales record includes high-end townhouses, multi-family buildings, coops large and small, and new construction condominiums. His listings and sales are located throughout Brooklyn with a concentration in the Brownstone neighborhoods of Park Slope, Prospect Heights, Fort Greene, Clinton Hill, Carroll Gardens, Brooklyn Heights, and his own Prospect Lefferts Gardens where he has been instrumental in helping to build the local business district. He also volunteers regularly on neighborhood association committees, for the annual Lefferts Manor House and Garden tour, and has served as an officer on his building's co-op board.
100 7th Avenue
Brooklyn, NY 11215
Brown Harris Stevens Brooklyn, LLC
Jeffery Welch's Current Listings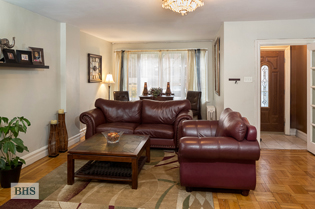 1920'S BRICK CHARMER WITH GARAGE TOWNHOUSE
$839,000
Bedrooms: 3
Bathrooms: 1.5
ID: 3919870
Jeffery Welch (718) 399-4132
SPACIOUS TWO BEDROOM, TWO BATH COOPERATIVE
$489,000
Bedrooms: 2
Bathrooms: 2.0
ID: 3894411
Jeffery Welch (718) 399-4132
Listings Currently In Contract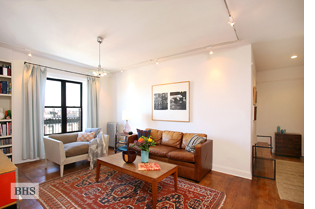 THREE BEDROOM IN PROSPECT HEIGHTS COOPERATIVE
$769,000 - Contract Signed
Bedrooms: 3
Bathrooms: 1.0
ID: 3832174
Jeffery Welch (718) 399-4132
The following is a list of selected sold properties in which Jeffery Welch has represented the seller, the buyer, or both:
COOPERATIVES AND CONDOMINIUMS
420 12TH STREET, P1
579 12TH STREET, 2R
372 15TH STREET, 3B
372 15TH STREET, 2B
372 15TH STREET, 3A
372 15TH STREET, 2B
380 15TH STREET, 4F
353 21ST STREET, 4F
315 3RD STREET, 3A
421 3RD STREET, 2
341 6TH STREET, 3F
140 8TH AVENUE, 6H
140 8TH AVENUE, 2L
140 8TH AVENUE, 4N
78 8TH AVENUE, 6C
243 8TH STREET, 3L
151 BERKELEY PLACE, 4
303 BEVERLEY ROAD, 8J
303 BEVERLY ROAD, 8C
44 BUTLER PLACE, 6J
40 CLARKSON AVE, 4C
535 DEAN STREET, 410
41 EASTERN PARKWAY, 8D
31 EIGHTH AVENUE, 2
397 FLATBUSH AVENUE, 3F
500 FOURTH AVENUE, 9H
28 GARFIELD PLACE, PHE
310 GARFIELD PLACE, 3F
135 HAWTHORNE STREET, 2J
289 HICKS STREET, 3
153 LAFAYETTE AVE, 3
50 LEFFERTS AVENUE, 6B
50 LEFFERTS AVENUE, 5K
50 LEFFERTS AVENUE, 6B
50 LEFFERTS AVENUE, 3B
50 LEFFERTS AVENUE, 1H
50 LEFFERTS AVENUE, 5M
50 LEFFERTS AVENUE, 3J
50 LEFFERTS AVENUE, 6K
50 LEFFERTS AVENUE, 2G
50 LEFFERTS AVENUE, 6F
50 LEFFERTS AVENUE, 4D
50 LEFFERTS AVENUE, 4L
50 LEFFERTS AVENUE, 5H
50 LEFFERTS AVENUE, 5R
50 LEFFERTS AVENUE, 3K
50 LEFFERTS AVENUE, 3G
218 LINCOLN PLACE, 5B
125 OCEAN AVENUE, 1F
207 PARK PLACE, 4E
60 PLAZA STREET EAST, 4A
539 PRESIDENT STREET, 2R
838 PRESIDENT STREET, 1
915 PRESIDENT STREET, 5F
16 PROSPECT PARK S W, 60
10 PROSPECT PARK SW, 30
35 PROSPECT PARK WEST, 14E
132 Prospect Place, 1R
214 SAINT JOHNS PLACE, 2
274 SAINT JOHNS PLACE, 4D
295 SAINT JOHNS PLACE, 3B
295 SAINT JOHNS PLACE, 5E
32 SAINT MARKS AVENUE, 4
35 UNDERHILL AVENUE, B2G
916 UNION STREET, 5D
916 UNION STREET, 1C
916 UNION STREET, 1C
555 WASHINGTON AVENUE, 2C
555 WASHINGTON AVENUE, 4F
310 WINDSOR PLACE, 1
TOWNHOUSES
231 12TH STREET
420 7TH STREET
420 7TH STREET
579 7TH STREET
589 CARROLLSTREET
83 LEFFERTS AVENUE
130 LINCOLN PLACE
140 LINCOLN ROAD
74 LINCOLN ROAD
234 MADISON STREET
1917 NEWKIRK AVENUE
599 PRESIDENT STREET
49 RUTLAND ROAD
49 RUTLAND ROAD
73 RUTLAND ROAD
419 STERLING PLACE
132 SUMMIT STREET
899 UNION STREET