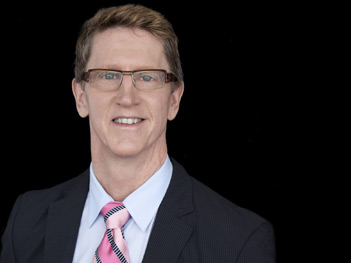 Jeffery L. Welch
CNE, Licensed Associate Real Estate Broker
jwelch@bhsusa.com
718-399-4132 c: 718-675-9069
Achievements & Recognition
2014 Listing Broker of the Year, Brown Harris Stevens Park Slope Office

Over 10 years experience
Jeffery entered real estate after a successful career in advertising design bringing with him marketing savvy, a gift for communication, and a discerning eye - skills that have proven invaluable in assisting buyers and sellers.
Sellers benefit from Jeff's marketing know-how as he employs carefully researched pricing strategies, staging consultations, and top notch marketing campaigns. Whether it's a co-op, condo or townhouse, the goal is the same: to ensure each property stands out from its competition and achieves the highest possible price.
A former client shares his experience working with Jeff:
"In a partnership that spanned several months, Jeff wore many hats in readying my 1909 Lefferts Manor Colonial-Revival home for the market. He was design consultant, psychologist, realist and cheerleader. We spoke and emailed daily over several months, beginning with renovations, continuing through the open houses, and ending with the closing. Throughout, Jeff was an available, thoughtful, patient and tireless advocate in what was an extremely stressful process. I could not have done it without him. Jeff was not merely a broker, he was a true partner, friend, and exceeded all expectations."
Jeff's no pressure approach and comprehensive market knowledge with respect to property values, neighborhood amenities, and complex negotiations are essential assets to buyers. Jeff has a proven track record in shepherding buyers through the financing and co-op application processes.
"Jeffery worked with me both on the sale of my house and on the purchase of my new condo. In both cases, he was honest, communicative and asked lots of questions to make sure that he knew what I needed at each stage of the process. When he had relationships with the other professionals involved, he advocated on my behalf and introduced me to people who could help. I would absolutely contact him for my next sale or purchase."
Jeff has been quoted in New York Magazine's Fall Real Estate issue, his listings featured in The New York Times and The Week Magazine, and his own home showcased on HGTV's National Open House.
100 7th Avenue
Brooklyn, NY 11215
Brown Harris Stevens Brooklyn, LLC
Jeffery L. Welch's Current Listings
24 CLARKSON AVENUE TOWNHOUSE
$1,549,000
Rooms: 14
Bedrooms: 6
Bathrooms: 3.5
ID: 11995723
Jeffery L. Welch (718) 399-4132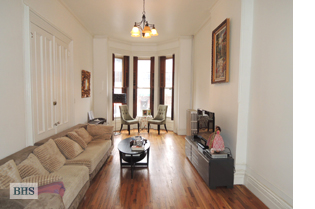 UNION STREET RENTAL
$6,100
Rooms: 7
Bedrooms: 4
Bathrooms: 2.5
ID: 12314669
Jeffery L. Welch (718) 399-4132
Miya K. Signor (718) 399-4104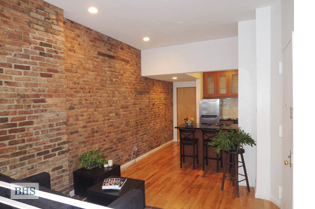 3RD STREET RENTAL
$3,100
Rooms: 3
Bedrooms: 1
Bathrooms: 1
ID: 12406404
Jeffery L. Welch (718) 399-4132
Miya K. Signor (718) 399-4104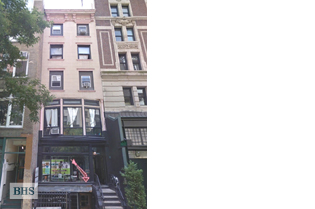 WEST 29TH STREET RENTAL
$2,300
Rooms: 2
Bedrooms: -
Bathrooms: 1
ID: 12438536
Jeffery L. Welch (718) 399-4132
Listings Currently In Contract
A LOFT FOR THE TRUE CONNOISSEUR LOFT
$1,799,000 - Contract Signed
Rooms: 7
Bedrooms: 3
Bathrooms: 2
ID: 12356510
Jeffery L. Welch (718) 399-4132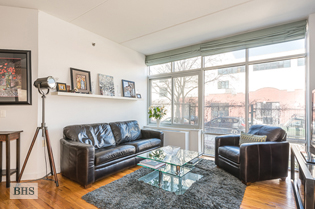 892 BERGEN STREET CONDOMINIUM
$849,000 - Contract Signed
Rooms: 4
Bedrooms: 2
Bathrooms: 2
ID: 12261800
Jeffery L. Welch (718) 399-4132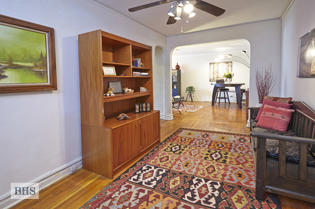 60 PLAZA STREET EAST COOPERATIVE
$499,000 - Contract Signed
Rooms: 4
Bedrooms: 1
Bathrooms: 1
ID: 11965862
Jeffery L. Welch (718) 399-4132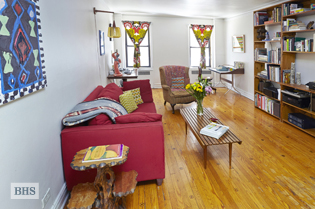 50 LEFFERTS AVENUE COOPERATIVE
$339,000 - Contract Signed
Rooms: 3.5
Bedrooms: 1
Bathrooms: 1
ID: 10339463
Jeffery L. Welch (718) 399-4132
The following is a list of selected sold properties in which Jeffery L. Welch has represented the seller, the buyer, or both:
COOPERATIVES AND CONDOMINIUMS
454 11TH STREET, 1R
420 12TH STREET, P1
579 12TH STREET, 2R
372 15TH STREET, 2B
372 15TH STREET, 3A
380 15TH STREET, 4F
471 18TH STREET, D-1B
315 3RD STREET, 3A
421 3RD STREET, 2
341 6TH STREET, 3F
140 8TH AVENUE, 2L
140 8TH AVENUE, 4N
78 8TH AVENUE, 6C
40 CLARKSON AVE, 4C
535 DEAN STREET, 410
31 EIGHTH AVENUE, 2
500 FOURTH AVENUE, 9H
28 GARFIELD PLACE, PHE
310 GARFIELD PLACE, 3F
135 HAWTHORNE STREET, 2J
277 HICKS STREET, 1C
289 HICKS STREET, 3
50 LEFFERTS AVENUE, 5M
50 LEFFERTS AVENUE, 1H
50 LEFFERTS AVENUE, 2G
50 LEFFERTS AVENUE, 3B
50 LEFFERTS AVENUE, 3G
50 LEFFERTS AVENUE, 5H
50 LEFFERTS AVENUE, 3J
50 LEFFERTS AVENUE, 5R
218 LINCOLN PLACE, 5B
125 OCEAN AVENUE, 1F
207 PARK PLACE, 4E
60 PLAZA STREET EAST, 4A
539 PRESIDENT STREET, 2R
915 PRESIDENT STREET, 5F
10 PROSPECT PARK SW, 30
214 SAINT JOHNS PLACE, 2
130 SAINT MARKS AVENUE, 4
35 UNDERHILL AVENUE, B2G
916 UNION STREET, 1C
916 UNION STREET, 5D
916 UNION STREET, 1C
555 WASHINGTON AVENUE, 4F
555 WASHINGTON AVENUE, 2C
310 WINDSOR PLACE, 1
TOWNHOUSES
231 12TH STREET
420 7TH STREET
420 7TH STREET
579 7TH STREET
589 CARROLLSTREET
20 CLARKSON AVENUE
53 LEFFERTS AVENUE
83 LEFFERTS AVENUE
130 LINCOLN PLACE
140 LINCOLN ROAD
74 LINCOLN ROAD
234 MADISON STREET
1917 NEWKIRK AVENUE
599 PRESIDENT STREET
49 RUTLAND ROAD
49 RUTLAND ROAD
73 RUTLAND ROAD
419 STERLING PLACE
142 SULLIVAN PLACE
132 SUMMIT STREET
899 UNION STREET
Current Market Reports
2013 Annual Market Report