Militza Van Doren
Vice President, Director
Licensed Associate Real Estate Broker
mvandoren@bhsusa.com
212-712-1135 c: 646-209-7070
Languages Spoken: CROATIAN, SERBIAN, ENGLISH
Militza Van Doren joined Brown Harris Stevens in 2011. Militza delivers value to her clients through the entire purchase and sale process. Her ability to focus on each client's needs has earned her a glowing reputation among buyers and sellers alike. It has been said that "art is in the details" and it is especially true for Militza. Having come from a successful career in the medical profession in Europe, she knows the importance of attentiveness and detail orientation.
Purchasing or selling a home in Manhattan is challenging especially with regards to pricing and financing. It is here that her knowledge emerges presenting her clients with the tools and guidance necessary to make a timely and informed decision. A sensitive listener and planner, she develops a true partnership with her clients and supports their endeavor to achieve their goals.
Militza ardently believes that process breeds success. She invites her clients to learn and enjoy the transaction from beginning to end and beyond.
1121 Madison Avenue
New York, NY 10028
Brown Harris Stevens Residential Sales, LLC
Karijeru u Brown Harris Stevens-u Militza Van Doren zapocela je u lipnju 2011. Militza pruza kvalitetnu uslugu svojim klijentima tijekom cijelog procesa kupnje i prodaje. Svojom sposobnoscu da se posveti potrebama pojedinca Militza je zavrijedila izniman ugled kako medju kupcima tako i medju prodavacima. Izreka "umjetnost je u detaljima" u cjelosti vrijedi za Militzu. Ona je izuzetno pazljiva osoba koja obraca posebnu pozornost detaljima, sto je rezultat njene uspjesne Evropske karijere u medicini.
Kupnja ili prodaja stanova na Manhattanu je veliki izazov u pravom smislu rijeci s obzirom na cijene i financiranje. Upravo tu njeno znanje dolazi na vidjelo nudeci klijentima sve sto je potrebno glede donosenja prave odluke u pravo vrijeme. Kao pazljiv slusatelj i planer ona razvija iskrenu zajednicu sa svojim klijentima podupiruci njihovu teznju da dostignu svoje ciljeve.
Militza zarko vjeruje da pravilan proces jamci uspjeh. Ona poziva svoje klijente da uce i uzivaju kroz cijeli proces transakcije od pocetka do kraja, i vise od toga.
Milica Van Doren je pocela da radi za Brown Harris Stevens Juna 2011. Milica pruza izuzetnu uslugu svojim klijentima u celokupnom kupo-prodajnom procesu. Njena sposobnost da se posveti potrebama svakog pojedinacnog klijenta joj je zaradila izvanrednu reputaciju kako sa kupcima tako i sa prodavcima. Kaze se da je " Umetnost u detaljima" a to se svakako moze reci za Milicin rad. Nakon uspesne karijere u zdravstvu u Evropi ona zna koliko je vazno biti pazljiv, posvecen i orijentisan na detalje. Kupovina ili prodaja stana na Manhattan-u je veliki izazov u pogledu odredjivanja cene i finansiranja. Upravo tu njeno znanje dolazi do izrazaja omogucujuci klijentima da donesu ispravnu odluku u pravom trenutku. Kao sposoban slusalac i planer ona razvija pravo partnerstvo sa svojim klijentima i podrzava ih u ostvarenju njihovih ciljeva. Milica iskreno veruje da sveukupan trud u procesu dovodi do uspeha. Ona poziva svoje klijente da uce i uzivaju kroz celu transakciju od pocetka do kraja i nakon toga.
Militza Van Doren's Current Listings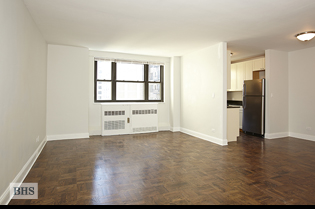 315 EAST 72ND STREET COOPERATIVE
$620,000
Bedrooms: 1
Bathrooms: 1.0
ID: 3805483
Militza Van Doren (212) 712-1135
The following is a list of selected sold properties in which Militza Van Doren has represented the seller, the buyer, or both:
COOPERATIVES AND CONDOMINIUMS
44 EAST 12TH STREET, 6A
54 EAST 1ST STREET, 2B
200 EAST 36TH STREET, 2F
300 EAST 40TH STREET, 5A
250 EAST 53RD STREET, 2404
339 EAST 58TH STREET, 8G
130 EAST 63RD STREET, 8C
401 EAST 65TH STREET, 11HI
315 EAST 72ND STREET, 12E
315 EAST 72ND STREET, 9L
315 EAST 72ND STREET, 14FG
315 EAST 72ND STREET, 21B
315 EAST 72ND STREET, 5F
155 EAST 73RD STREET, 2A
175 EAST 74TH STREET, 6C
343 EAST 74TH STREET, 14K
404 EAST 79TH STREET, 21B
171 EAST 84TH STREET, 26A
55 EAST 9TH STREET, 4H
24 FIFTH AVENUE, 1621
237 WEST 115TH STREET, 5C