Rhea Cohen
Senior Vice President, Director
Licensed Associate Real Estate Broker
rcohen@bhsusa.com
718-858-5908
Born and raised in the borough of Brooklyn, Rhea Cohen has been selling real estate in the Heights for about as long as she's been living here, and that's over twenty years. A trained social worker with a LMSW after her name. Rhea has traveled the typically tortured trail of many a real estate professional including (in her case) stints on the marketing staff of the Brooklyn Heights Press (with Dozier Hasty), a variety of Social Work positions at Family Services and the Jewish Board, and even a few (condensed) years at Readers Digest. Beyond all this, Rhea is an accomplished film maker, having edited, produced and distributed the documentary "Tuesday Night", a memorial to her son Adam, and an inspiration to all of those with loved ones fighting their own battles against AIDS. When she's not working (is she ever not working?) you can find her volunteering at the Women's Exchange over on Pierrepont, and if she's not there, she's off knitting somebody something somewhere (and if she doesn't slow down soon there won't be a sheep left in the highlands).
Despite these varied interests, she has over one hundred and twelve million dollars in sales to her credit, often selling the same property more than once, with buyers retuning to her years later as sellers (and friends). In 2002, Rhea had the distinction of selling the highest priced townhouse in Brooklyn Heights.
The consensus seems to be that Rhea's greatest talent is her ability to get into your head, recognize your real estate needs, and most of all to understand just how scary this entire process can be. For a gentler real estate experience give her a call.
129 Montague Street
Brooklyn, NY 11201
Brown Harris Stevens Brooklyn, LLC
Rhea Cohen's Current Listings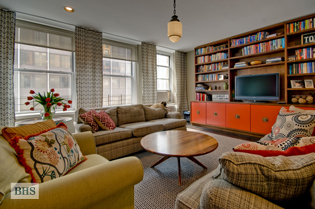 SPACE TO SPRAWL COOPERATIVE
$1,300,000
Bedrooms: 2
Bathrooms: 2.0
ID: 4037813
Rhea Cohen (718) 858-5908
Jill Seligson Braver (718) 858-5905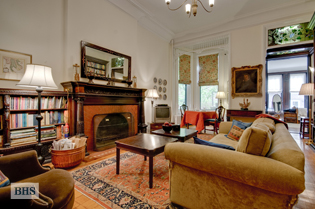 TRANQUIL ELEGANCE ON REMSEN STREET... COOPERATIVE
$695,000
OPEN HOUSE: 5/19/2013, 2:30 - 4:30Bedrooms: 1
Bathrooms: 1.0
ID: 4001953
Rhea Cohen (718) 858-5908
Elizabeth Celano (718) 858-5906
Listings Currently In Contract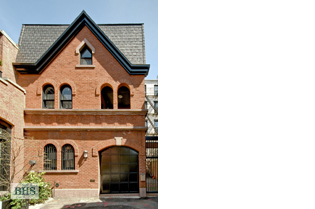 GRACE COURT ALLEY TOWNHOUSE
$3,500,000 - Contract Signed
Bedrooms: 2
Bathrooms: 1.5
ID: 3945432
Rhea Cohen (718) 858-5908
Jill Seligson Braver (718) 858-5905
The following is a list of selected sold properties in which Rhea Cohen has represented the seller, the buyer, or both:
COOPERATIVES AND CONDOMINIUMS
31 1ST PLACE, 1
553 2ND STREET, 1
135 ASHLAND PLACE, 5B
423 ATLANTIC AVENUE, 2U
423 ATLANTIC AVENUE, 3P
99 ATLANTIC AVENUE, 5
15 CLARK STREET, 5D
35 CLARK STREET, B4
167 CLINTON STREET, 3
40 CLINTON STREET, 11A
164 COLUMBIA HEIGHTS, 1
184 COLUMBIA HEIGHTS, 1A
184 COLUMBIA HEIGHTS, 4B
49 COLUMBIA PLACE, 2
136 DEGRAW STREET, 4
360 FURMAN STREET, 220
306 GOLD STREET, 35E
1 HANSON PLACE, 28A
123 HENRY STREET, C1
148 HENRY STREET, 2A
155 HENRY STREET, 4E
155 HENRY STREET, 8GH
155 HENRY STREET, 6B
160 HENRY STREET, PENTHOUSE
492 HENRY STREET, PH7A
111 HICKS STREET, 27C
111 HICKS STREET, 10M
111 HICKS STREET, 7Q
111 HICKS STREET, 7Q
111 HICKS STREET, 23A
135 HICKS STREET, 2B
145 HICKS STREET, A14
170 HICKS STREET, 1
170 HICKS STREET, 1
170 HICKS STREET, 5
178 HICKS STREET, 3
187 HICKS STREET, 3D
200 HICKS STREET, 1S
205 HICKS STREET, 2B
305 HICKS STREET, 3
38 HICKS STREET, 1
132 JORALEMON STREET, 3C
137 JORALEMON STREET, 1
62 JORALEMON STREET, 3
75 LIVINGSTON STREET, 2B
75 LIVINGSTON STREET, 17B
1 MAIN STREET, 9G
105 MONTAGUE STREET, 803
10 MONTAGUE TERRACE, 1B
10 MONTAGUE TERRACE, 4A
10 MONTAGUE TERRACE, 3BC
22 MONTGOMERY PLACE, 1
1 PIERREPONT STREET, 4A
1 PIERREPONT STREET, 1B
123 PIERREPONT STREET, 1A
123 PIERREPONT STREET, 3A
22 PIERREPONT STREET, 2
96 PIERREPONT STREET, 4
96 PIERREPONT STREET, 3
60 PINEAPPLE STREET, 6C
34 PLAZA STREET, 1006
34 PLAZA STREET, 1006
90 REMSEN ST, 2B
100 REMSEN STREET, 8B
39 REMSEN STREET, 3D
39 REMSEN STREET, 4A
40 REMSEN STREET, 4
58 REMSEN STREET, 3
30 SCHERMERHON STREET, 3
34 SCHERMERHORN STREET, 3
96 SCHERMERHORN STREET, PHI
60 STATE STREET, 1B
99 STATE STREET, 4E
99 STATE STREET, 3W
20 TIFFANY PLACE, COMM
29 TIFFANY PLACE, 2I
44 TOMPKINS PLACE, 3
44 TOMPKINS PLACE, 1
302 WASHINGTON AVENUE, 5
302 WASHINGTON AVENUE, 1
302 WASHINGTON AVENUE, 2
516 WEST 47TH STREET, S7A
10 WEST END AVENUE, 4G
128 WILLOW STREET, 5A
128 WILLOW STREET, 5C
135 WILLOW STREET, 804
149 WILLOW STREET, 2C
TOWNHOUSES
149 BALTIC STREET
239 DEAN STREET
419 EAST 23RD STREET
31 GARDEN PLACE
57 HICKS STREET
14 HUNT LANE
12 PIERREPONT STREET
125 REMSEN STREET
98 SOUTH OXFORD STREET
13 THOMPKINS PLACE
375 UNION STREET
219 WASHINGTON AVENUE
11 WILLOW PLACE
19 WILLOW PLACE
33 WILLOW PLACE
33 WILLOW PLACE
120 WILLOW STREET
124 WILLOW STREET
43 WILLOW STREET