Steven V. Parrino
Licensed Associate Real Estate Broker
sparrino@bhsusa.com
212-906-9322 c: 917-704-2502
Languages Spoken: ITALIAN, ENGLISH
Steven has impressed his clients and customers since joining Brown Harris Stevens in March 2004. Most recently he was featured by both Real Estate Weekly and Avenue Magazine as one of Manhattan's "Rising Stars" of Residential Real Estate.
Working with Brown Harris Stevens top sales brokers and agents Steven has gained invaluable experience in the New York high-end residential real estate market. His attention to detail and ability to understand each customer's individual needs have enabled him to successfully represent sellers and buyers.
Steven is a member of the Real Estate Board of New York and holds a degree in Marketing and International Management from New York's top state university where he met his wife, Tara who is currently a professor and holds a PhD in Psychology. Prior to joining Brown Harris Stevens he clerked on the New York Stock Exchange for Goldman Sachs and is currently a member of the Italian Chamber of Commerce.
445 Park Avenue
New York, NY 10022
Brown Harris Stevens Residential Sales, LLC
Nel Marzo del 2008, Steven e' entrato nel mercato immobiliare incomiciando a lavorare per Brown Harris Stevens, acquistando la fiducia dei suoi clienti e dei suoi datori di lavoro.
Lavorando nella compagnia Brown Harris Stevens con i migliori agenti immobiliari, Steven ha acquisito un' esperienza invalutabile nell'alto mercato residenziale di New York. La sua attenzione nei minimi particolari e la sua abilita' di capire nelle sue necessita' sia gli acquirenti che i venditori, ha fatto si che potesse con successo rappresentare ambo due le parti, con un totale di vendita di piu di $40,000,000.
Recentenmente Steven e' stato selezionato da due importante publicazione, il "Real Estate Weekly" e il "Avenue Magazine," come uno dei migliori agente immobiliarie dell'area di Manhattan nel mercato residenziale.
Steven ha una licenza del Real Estate Board of New York. Ha una laurea con il massimo dei voti in Marketing e International Management da una prestigiosa universita' dello Stato di New York. Prima di lavorare per Brown Harris Stevens ha fatto il tirocinio al New York Stock Exchange per Goldman Sachs. Attualmente e' anche membro della Camera del Commercio Italiano a New York.
Steven V. Parrino's Current Listings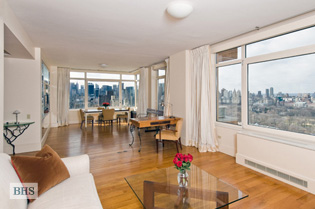 EAST 85TH STREET RENTAL
$25,000
Bedrooms: 2
Bathrooms: 2.5
ID: 8611111
Steven V. Parrino (212) 906-9322
William Blind (212) 317-7717
Listings Currently In Contract
1192 PARK AVENUE COOPERATIVE
$2,450,000 - Contract Signed
Bedrooms: 3
Bathrooms: 3.0
ID: 3183781
Steven V. Parrino (212) 906-9322
William Blind (212) 317-7717
The following is a list of selected sold properties in which Steven V. Parrino has represented the seller, the buyer, or both:
COOPERATIVES AND CONDOMINIUMS
25 BEEKMAN PLACE, 4
10 BLEECKER STREET, 1A
1965 BROADWAY, 24H
1965 BROADWAY, 24H
2373 BROADWAY, 821
1 CENTRAL PARK WEST, 1618
211 CENTRAL PARK WEST, 8J
24 EAST 22ND STREET, 5FLR
151 EAST 37TH STREET, 1
324 EAST 50TH STREET, 4C
324 EAST 50TH STREET, 6A
227 EAST 57TH STREET, 6B
405 EAST 63RD STREET, 3C
405 EAST 63RD STREET, 3C
116 EAST 66TH STREET, 10F
116 EAST 66TH STREET, 5/6D
233 EAST 69TH STREET, 9J
155 EAST 73RD STREET, 3A
304 EAST 73RD STREET, B
333 EAST 75TH STREET, 14F
520 EAST 76TH STREET, 1C
3 EAST 77TH STREET, 13C/D
18 EAST 84TH STREET, 4A
20 EAST 84TH STREET, 4B
20 EAST 84TH STREET, GRDN
125 EAST 84TH STREET, 4C
125 EAST 84TH STREET, 8D
515 EAST 85TH STREET, 8B
120 EAST 86TH STREET, 6D
448 EAST 88TH STREET, 5A
401 EAST 89TH STREET, 11JK
244 EAST 90TH STREET, 1A
40 EAST 94TH STREET, 2BC
49 EAST 96TH STREET, 10B
49 EAST 96TH STREET, 10B
166 EAST 96TH STREET, 11A
12 EAST 97TH STREET, 5J
825 FIFTH AVENUE, 19C
1001 FIFTH AVENUE, 9AB
32 GRAMERCY PARK SOUTH, 11H
220 MADISON AVENUE, PHD
16 PARK AVENUE, 13C
555 PARK AVENUE, 5E
605 PARK AVENUE, 10G
840 PARK AVENUE, 8B
1021 PARK AVENUE, 14C
1049 PARK AVENUE, 6C
1088 PARK AVENUE, 4D
1192 PARK AVENUE, 10D
1192 PARK AVENUE, 14C
1192 PARK AVENUE, 1B
25 WEST 54TH STREET, 3F
25 WEST 54TH STREET, 7AB
45 WEST 54TH STREET, 6C
150 WEST 56TH STREET, 2905
162 WEST 56TH STREET, 905
18 WEST 70TH STREET, 7A
160 WEST 87TH STREET, 6B
TOWNHOUSES
136 EAST 80TH STREET
136 EAST 80TH STREET