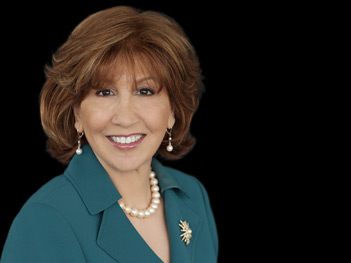 Silvana Malpelli, CRP, GMS
Senior Vice President, Executive Director,
Relocation and Broker Specialist Services
smalpelli@bhsusa.com
1-888-247-7356
Silvana Malpelli serves as Senior Vice President, Executive Director of Relocation and Broker Specialist Services for Brown Harris Stevens. Devoted to giving the highest level of white-glove service, she is a tireless advocate for all her clients to make sure all their needs are met. Combining the personal touch with high-tech tools ensures that each client receives the level of quality that is synonymous with the award-winning Brown Harris Stevens.
A perfectionist who brings over 21 years experience with her, she is also fluent in Spanish, Italian and loves to bring her foreign language skills to her international clientele. Jose G. Matos, who serves as Manager of Relocation, speaks Spanish and Portuguese and has an international banking background, has also been in the real estate industry for over 15 years. Together they bring what is needed to be an exceptional team; devotion to customer service. "I am passionate about servicing my clients on every level to make sure all their real estate needs are taken care of", she says.
Silvana earned the prestigious CRP (Certified Relocation Professional) and GMS (Global Mobility Specialist) from Worldwide Employee Relocation Council. She has been a licensed associate broker since 1996 and is a member of Society for Human Resources, the Real Estate Board of New York, Worldwide Employee Relocation Council, NYCORP and The New York Metro Group. She has served on the Board of Directors for NYCORP and is currently the Secretary for the New York Metro Group. In 2005, she founded "Women in Relocation", www.womeninrelo.com, a group of relocation professionals committed to supporting local real estate communities philanthropically. She is a frequent panelist and speaker, and has written many articles regarding the importance of networking in business.