Edith F. Tuckerman
Senior Vice President, Managing Director
Licensed Associate Real Estate Broker
etuckerman@bhsusa.com
212-906-9228 c: 917-520-9894
Edith Tuckerman is a seasoned real estate professional with over 40 years of experience. She is a Senior Vice President, Managing Director with a most impressive sales record of achievement as a top broker at Brown Harris Stevens.
She began her career with Whitbread Nolan, and during her first full year there she won the award as the top producer in the firm. Two years later she joined Brown Harris Stevens. When she married Roger Tuckerman in 1970, he was a partner with Douglas Gibbons-Hollyday & Ives, and she joined him in that firm which later merged with Douglas Elliman. At Douglas Elliman, aside from doing her regular brokerage duties, she was one of three brokers who did appraisal work. In 1988 she returned to Brown Harris Stevens with her husband Roger who was President of Brown Harris Stevens Residential Management, LLC until he retired in 2007.
Edith specializes in high-end townhouses, cooperatives and condominiums on the upper-east and west sides. She has consistently ranked among the top producers in the industry and is a member of the Real Estate Board of New York. As a resident of New York City, she is familiar not only with the characteristics of the buildings in the most desirable neighborhoods but also with the critical elements of the board approval process. As a broker who represents sellers as well as buyers in their transactions, her experience and close relationship with the brokerage community and managing agents all contribute to her consistent success in achieving superior results for her clients.
Edith is a member of the Colony Club in New York and the Bedford Golf and Tennis Club in Bedford, NY. She has a son who works in finance, and a daughter, Katharine Tuckerman, who works with her at Brown Harris Stevens. Throughout her career, she has successfully represented prominent clients in the world of finance, entertainment and politics. She is relied upon for her absolute discretion and confidentiality.
445 Park Avenue
New York, NY 10022
Brown Harris Stevens Residential Sales, LLC
Edith F. Tuckerman's Current Listings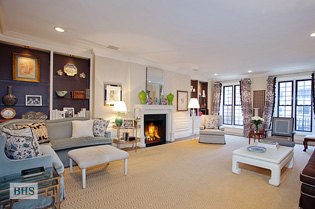 447 EAST 57TH STREET COOPERATIVE
$4,475,000
Bedrooms: 4
Bathrooms: 5.0
ID: 4005238
Edith F. Tuckerman (212) 906-9228
Katharine Tuckerman (212) 906-9222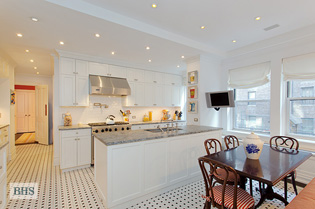 1035 PARK AVENUE COOPERATIVE
$4,250,000
Bedrooms: 3
Bathrooms: 3.0
ID: 3828368
Edith F. Tuckerman (212) 906-9228
Katharine Tuckerman (212) 906-9222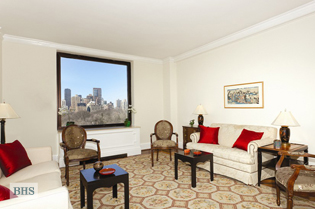 825 FIFTH AVENUE COOPERATIVE
$1,790,000
Bedrooms: 1
Bathrooms: 1.5
ID: 1282367
Edith F. Tuckerman (212) 906-9228
Katharine Tuckerman (212) 906-9222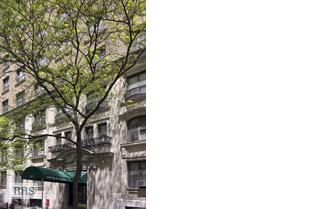 782 WEST END AVENUE COOPERATIVE
$575,000
Bedrooms: 1
Bathrooms: 1.0
ID: 4045139
Edith F. Tuckerman (212) 906-9228
Katharine Tuckerman (212) 906-9222
Listings Currently In Contract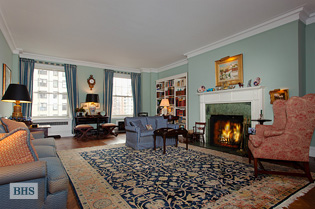 1220 PARK AVENUE COOPERATIVE
$4,650,000 - Contract Signed
Bedrooms: 4
Bathrooms: 3.0
ID: 3675084
Edith F. Tuckerman (212) 906-9228
Katharine Tuckerman (212) 906-9222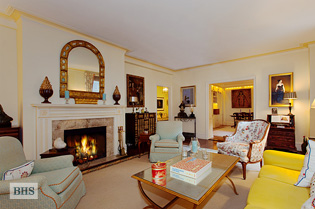 1112 PARK AVENUE COOPERATIVE
$2,150,000 - Contract Signed
Bedrooms: 2
Bathrooms: 3.0
ID: 3702357
Edith F. Tuckerman (212) 906-9228
Katharine Tuckerman (212) 906-9222
The following is a list of selected sold properties in which Edith F. Tuckerman has represented the seller, the buyer, or both:
COOPERATIVES AND CONDOMINIUMS
151 CENTRAL PARK WEST, 7N
43 EAST 10TH STREET, 3C
7 EAST 14TH STREET, 19P
439 EAST 51ST STREET, MAIS/437
435 EAST 52ND STREET, 4/5C
444 EAST 52ND STREET, 2F
245 EAST 54TH STREET, 12D
447 EAST 57TH STREET, 13A
455 EAST 57TH STREET, 2A
455 EAST 57TH STREET, PH/16B
136 EAST 64TH STREET, 10C
136 EAST 64TH STREET, 8A
136 EAST 64TH STREET, 7C
136 EAST 64TH STREET, 4D
136 EAST 64TH STREET, 3A
29 EAST 64TH STREET, PHS
29 EAST 64TH STREET, PHN
32 EAST 64TH STREET, 2W
1 EAST 66TH STREET, 6B
116 EAST 66TH STREET, 3/4C
116 EAST 66TH STREET, 3A
116 EAST 66TH STREET, 9A
116 EAST 66TH STREET, 10B
116 EAST 66TH STREET, 5/6D
116 EAST 66TH STREET, 8F
116 EAST 66TH STREET, 10F
200 EAST 66TH STREET, E406
201 EAST 66TH STREET, 8H
130 EAST 67TH STREET, 6/7A
333 EAST 68TH STREET, 1D
15 EAST 69TH STREET, 6D
150 EAST 69TH STREET, 14J
2 EAST 70TH STREET, 11A
132 EAST 72ND STREET, 3FL
155 EAST 72ND STREET, 10D
215 EAST 72ND STREET, 9W
30 EAST 72ND STREET, 5B
320 EAST 72ND STREET, 8A
325 EAST 72ND STREET, 7B
149 EAST 73RD STREET, 10B
149 EAST 73RD STREET, 11B
150 EAST 73RD STREET, 2B
235 EAST 73RD STREET, 5C
112 EAST 74TH STREET, 3N
112 EAST 74TH STREET, 7S
3 EAST 77TH STREET, 13C/D
50 EAST 77TH STREET, 2C
169 EAST 78TH STREET, 2A
188 EAST 78TH STREET, 17BC
136 EAST 79TH STREET, 6A
136 EAST 79TH STREET, E/MAIS
136 EAST 79TH STREET, 7A
139 EAST 79TH STREET, 2FLR
151 EAST 79TH STREET, 14THFL
151 EAST 79TH STREET, 15FLR
151 EAST 79TH STREET, 15FLR
151 EAST 79TH STREET, 15FL
151 EAST 79TH STREET, 3FL
151 EAST 79TH STREET, 6
151 EAST 79TH STREET, 14FLR
151 EAST 79TH STREET, 6FLR
156 EAST 79TH STREET, 9B/E
170 EAST 79TH STREET, 3/4A
175 EAST 79TH STREET, 5D
175 EAST 79TH STREET, 15A
180 EAST 79TH STREET, 4A
180 EAST 79TH STREET, 6B
180 EAST 79TH STREET, 3A
180 EAST 79TH STREET, 5F
215 EAST 79TH STREET, 7B
66 EAST 79TH STREET, 2S
163 EAST 81ST STREET, 1C
18 EAST 84TH STREET, 4A
20 EAST 84TH STREET, 4B
20 EAST 84TH STREET, GRDN
115 EAST 87TH STREET, 14CD
21 EAST 87TH STREET, 2B
21 EAST 87TH STREET, 2AB
45 EAST 89TH STREET, 35C
40 EAST 94TH STREET, 3F/G
49 EAST 96TH STREET, PHA
60 EAST 96TH STREET, 12A
120 EAST END AVENUE, 16B
120 EAST END AVENUE, 5B
60 EAST END AVENUE, 32B
1025 FIFTH AVENUE, 1A/N
1035 FIFTH AVENUE, 8A
1060 FIFTH AVENUE, 6D
1107 FIFTH AVENUE, 14S
1107 FIFTH AVENUE, 11N
1133 FIFTH AVENUE, 12FL
1133 FIFTH AVENUE, 7A/B
1133 FIFTH AVENUE, 9FL
1133 FIFTH AVENUE, 12FL
1140 FIFTH AVENUE, 6B
1158 FIFTH AVENUE, 16C
1165 FIFTH AVENUE, 2B
1165 FIFTH AVENUE, 14/15D
1165 FIFTH AVENUE, 13A
1165 FIFTH AVENUE, 6/7D
1170 FIFTH AVENUE, 5A
1170 FIFTH AVENUE, 11D
1170 FIFTH AVENUE, 14B
781 FIFTH AVENUE, 2109
785 FIFTH AVENUE, 14C
825 FIFTH AVENUE, 6A
825 FIFTH AVENUE, 19C
834 FIFTH AVENUE, PHA
953 FIFTH AVENUE, 9/10FL
901 LEXINGTON AVENUE, 5N
901 LEXINGTON AVENUE, 6N
901 LEXINGTON AVENUE, 10N
901 LEXINGTON AVENUE, 11N
901 LEXINGTON AVENUE, 8S
1261 MADISON AVENUE, 1S
66 MADISON AVENUE, 10K
1021 PARK AVENUE, 10/11A
1021 PARK AVENUE, 14C
1021 PARK AVENUE, 12/13A
1035 PARK AVENUE, 7A
1035 PARK AVENUE, 5B
1035 PARK AVENUE, 5B
1070 PARK AVENUE, 8B
1075 PARK AVENUE, 6C
1088 PARK AVENUE, 3F
1088 PARK AVENUE, 4D
1100 PARK AVENUE, 15D
1105 PARK AVENUE, 9D
1105 PARK AVENUE, 9D
1112 PARK AVENUE, PHB
1112 PARK AVENUE, 11A/11D
1112 PARK AVENUE, 5C
1112 PARK AVENUE, 15C
1112 PARK AVENUE, 3A
1112 PARK AVENUE, 3B
1125 PARK AVENUE, 14E
1130 PARK AVENUE, 131
1133 PARK AVENUE, 15E
1165 PARK AVENUE, 14A
1165 PARK AVENUE, 7C
1185 PARK AVENUE, 8B
1220 PARK AVENUE, 8/9C
1220 PARK AVENUE, 3D
1220 PARK AVENUE, 11A
1220 PARK AVENUE, 4B
1220 PARK AVENUE, 6C
417 PARK AVENUE, 9SW
465 PARK AVENUE, 29C
470 PARK AVENUE, 11C
470 PARK AVENUE, 12A
470 PARK AVENUE, 6E
470 PARK AVENUE, 4C
480 PARK AVENUE, 16/17A
550 PARK AVENUE, 3E
550 PARK AVENUE, 16A/E
555 PARK AVENUE, 7E
555 PARK AVENUE, 5E
570 PARK AVENUE, 12D
605 PARK AVENUE, 10G
720 PARK AVENUE, 9/10B
765 PARK AVENUE, 3A
770 PARK AVENUE, 1B
784 PARK AVENUE, 12/13B
812 PARK AVENUE, 11/12C
812 PARK AVENUE, PH14/15E
830 PARK AVENUE, 4/5B
850 PARK AVENUE, 4D
935 PARK AVENUE, PH
935 PARK AVENUE, 2B
940 PARK AVENUE, 8A
1 SUTTON PLACE SOUTH, 4C
1 SUTTON PLACE SOUTH, 3C
1 SUTTON PLACE SOUTH, 7/8B
45 SUTTON PLACE SOUTH, 110
101 WEST 12TH STREET, 6R
1 WEST 67TH STREET, 700
1 WEST 67TH STREET, 712
1 WEST 67TH STREET, 508
1 WEST 67TH STREET, 800
114 WEST 70TH STREET, 9D
1175 YORK AVENUE, PHB2
TOWNHOUSES
11 EAST 69TH STREET
129 EAST 70TH STREET
168 EAST 70TH STREET
1015 PARK AVENUE
152 WAVERLY PLACE
14 WEST 83RD STREET