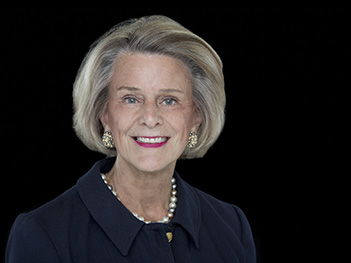 Deborah F. Kallop
"Fritzi"
Licensed Associate Real Estate Broker
fkallop@bhsusa.com
212-906-9255 c: 917-603-4543
Languages Spoken: FRENCH, ENGLISH
Fritzi Farber Kallop has been an accomplished and successful real estate broker in New York City for over twenty years and is consistently a top producer at Brown Harris Stevens. She has received awards for selling the least expensive apartment ($35,000) and twice for the most expensive apartment ($24 million and $46 million) in different years during her career. She specializes in exclusive, luxury properties and brings a vast knowledge of the market to assist her clientele.
Fritzi began as a Registered Nurse and worked as a Clinical Nurse Specialist in Labor and Delivery at New York Presbyterian/ Cornell University Hospital for 15 years. During that time, she wrote Fritzi Kallop's Birth Book (Random House). As a long-time resident of New York City, Mrs. Kallop has a wealth of information, not only about the highly prestigious, complex New York Real Estate Market, but also about life in the city.
Over the past five years, she has sold in excess of $200 million in luxury properties. She has managed transactions for a diverse buyer/seller base from Forbes 500 clients to students from her Lamaze Childbirth Classes. Her clients appreciate her integrity, discretion and her professionalism. Her sharp negotiating skills and dignified manner have brought her professional success. She is able to accommodate her clients' additional needs through referrals for financial assistance, attorney support and renovation specialists. She is an active participant in the Christie's International Real Estate network, of which Brown Harris Stevens is the exclusive affiliate in New York City.
Fritzi was raised in Baltimore, Maryland, graduated from Bryn Mawr and earned a BS, and RN from Cornell University. She is a member of the Real Estate Board of New York. She has served on the Boards of her hospital, apartment building, as well as heading committees for various charities. She summers at her home in East Hampton, Long Island, with her family.
445 Park Avenue
New York, NY 10022
Brown Harris Stevens Residential Sales, LLC
Fritzi Kallop est agent immobilier depuis 1987. Comme directeur chez Brown Harris Stevens, elle s'est constamment classée parmi les employés les plus productifs de la maison. En 2003, elle a obtenu une distinction pour avoir vendu l'appartement résidentiel le plus cher. Elle se spécialise dans le haut de gamme : coopératives, copropriétés et maisons de ville dans la quartier est supérieur ainsi que le quartier ouest supérieur.
Née à Baltimore, dans le Maryland, elle a terminé ses études à Bryn Maur puis a obtenu un BS puis un diplôme d'infirmière agréée de l'université Cornell. Elle a été pendant 13 ans infirmière hospitalière spécialisée en travail et accouchement ainsi qu'en formation parentale à l'hôpital presbytérien de Cornell, à New York. Elle est instructrice Lamaze certifiée, et donne toujours des cours d'accouchement. Son livre « Le livre sur la naissance par Fritzi Kallop » a été publié par Random House en 1988. Elle donne ses cours dans le privé et il lui arrive souvent de vendre des appartements à ses étudiants après la naissance de leur enfant.
Elle habite avec ses trois enfants dans le quartier est supérieur, est membre du Colony Club. Elle passe l'été dans sa résidence secondaire de Further Land à East Hampton, et elle y est membre du Maidstone Club.
Fritzi Kallop's Current Listings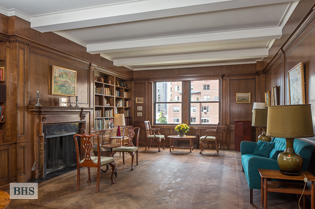 1130 PARK AVENUE COOPERATIVE
$5,850,000
Rooms: 9
Bedrooms: 3
Bathrooms: 2
ID: 12398793
Fritzi Kallop (212) 906-9255
Steven V. Parrino (212) 906-9322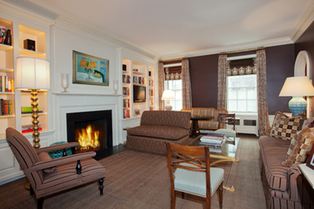 1021 PARK AVENUE COOPERATIVE
$5,800,000
Rooms: 7
Bedrooms: 3
Bathrooms: 4
ID: 9819922
Fritzi Kallop (212) 906-9255
Steven V. Parrino (212) 906-9322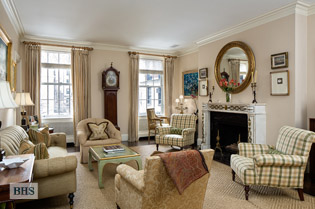 655 PARK AVENUE COOPERATIVE
$5,495,000
Rooms: 7
Bedrooms: 3
Bathrooms: 3
ID: 12101026
Fritzi Kallop (212) 906-9255
Steven V. Parrino (212) 906-9322
444 EAST 52ND STREET COOPERATIVE
$2,495,000
Rooms: 7
Bedrooms: 3
Bathrooms: 2.5
ID: 12101040
Fritzi Kallop (212) 906-9255
Steven V. Parrino (212) 906-9322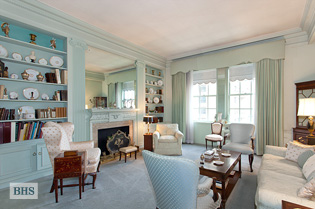 795 FIFTH AVENUE COOPERATIVE
$1,950,000
Rooms: 3
Bedrooms: 1
Bathrooms: 1
ID: 10160918
Fritzi Kallop (212) 906-9255
130 EAST END AVENUE COOPERATIVE
$1,950,000
Rooms: 5
Bedrooms: 2
Bathrooms: 2
ID: 10494292
Fritzi Kallop (212) 906-9255
Steven V. Parrino (212) 906-9322
Listings Currently In Contract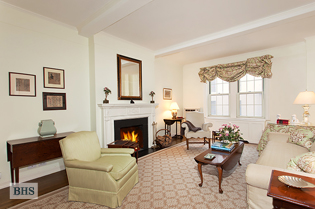 125 EAST 63RD STREET COOPERATIVE
$2,250,000 - Contract Signed
Rooms: 6
Bedrooms: 2
Bathrooms: 3
ID: 12101151
Fritzi Kallop (212) 906-9255
Steven V. Parrino (212) 906-9322
The following is a list of selected sold properties in which Fritzi Kallop has represented the seller, the buyer, or both:
COOPERATIVES AND CONDOMINIUMS
25 BEEKMAN PLACE, 4
88 BLEECKER STREET, 6G
101 CENTRAL PARK WEST, 5F
421 EAST 50TH STREET, 4R
439 EAST 51ST STREET, 4A
400 EAST 52ND STREET, 5H
207 EAST 57TH STREET, 22A
401 EAST 60TH STREET, 21A/B
116 EAST 66TH STREET, 9B
139 EAST 66TH STREET, 5N
115 EAST 67TH STREET, 7C
116 EAST 68TH STREET, 3/4D
150 EAST 69TH STREET, 7C
214 EAST 70TH STREET, 4FL
214 EAST 70TH STREET, 3
165 EAST 72ND STREET, 16D
165 EAST 72ND STREET, 16D
190 EAST 72ND STREET, 5C
215 EAST 72ND STREET, 7W
320 EAST 72ND STREET, 11B
320 EAST 72ND STREET, 12B
50 EAST 72ND STREET, 13/14B
149 EAST 73RD STREET, 3B
225 EAST 73RD STREET, 5DE
174 EAST 74TH STREET, PHA
30 EAST 76TH STREET, 12A
55 EAST 76TH STREET, 4
400 EAST 77TH STREET, 7K
50 EAST 77TH STREET, 7B
50 EAST 77TH STREET, 7B
136 EAST 79TH STREET, 15B
136 EAST 79TH STREET, E/MAIS
180 EAST 79TH STREET, 3F
404 EAST 79TH STREET, 24FGH
50 EAST 79TH STREET, 6A
79 EAST 79TH STREET, 5FLR
131 EAST 81ST STREET, 2
45 EAST 82ND STREET, 11E
125 EAST 84TH STREET, 7D
125 EAST 84TH STREET, 7C
45 EAST 85TH STREET, 3A
25 EAST 86TH STREET, 7B
520 EAST 86TH STREET, 5B
47 EAST 88TH STREET, 13C
200 EAST 89TH STREET, 23G
70 EAST 96TH STREET, 11A
70 EAST 96TH STREET, 15C
8 EAST 96TH STREET, 16C
25 EAST END AVENUE, 11G/10D
80 EAST END AVENUE, 7C
90 EAST END AVENUE, 5B
90 EAST END AVENUE, 7A
1 FIFTH AVENUE, 2K
1010 FIFTH AVENUE, 1B
1010 FIFTH AVENUE, 2G
1030 FIFTH AVENUE, 7W
1030 FIFTH AVENUE, 7/8E
1030 FIFTH AVENUE, 2FLR
1035 FIFTH AVENUE, 6E
1060 FIFTH AVENUE, 13B/PH
1067 FIFTH AVENUE, 3FL
1080 FIFTH AVENUE, 16A
1148 FIFTH AVENUE, 8B
1158 FIFTH AVENUE, PH16/17D
1165 FIFTH AVENUE, 8/9D
425 FIFTH AVENUE, 48E
825 FIFTH AVENUE, 17A
907 FIFTH AVENUE, 5C
930 FIFTH AVENUE, 15E
1088 PARK AVENUE, 6A
1095 PARK AVENUE, 15D
1112 PARK AVENUE, 15C
465 PARK AVENUE, 12A
480 PARK AVENUE, 11E
485 PARK AVENUE, 4B
515 PARK AVENUE, 27/28
563 PARK AVENUE, 9/10W
655 PARK AVENUE, 2D
655 PARK AVENUE, 5B
730 PARK AVENUE, 15/16A
770 PARK AVENUE, 4E
785 PARK AVENUE, 10A
830 PARK AVENUE, 4/5C
888 PARK AVENUE, PHB
969 PARK AVENUE, 1C
993 PARK AVENUE, PH12E
176 PERRY STREET, 4S
240 RIVERSIDE BOULEVARD, 25C
30 SUTTON PLACE, 5A
30 SUTTON PLACE, 9A
40 SUTTON PLACE, 5J
14 SUTTON PLACE SOUTH, 14E
30 WEST 61ST STREET, 26D
17 WEST 67TH STREET, PHB
40 WEST 67TH STREET, 5A
TOWNHOUSES
17 EAST 75TH STREET
151 EAST 78TH STREET
408 EAST 85TH STREET
57 EAST 93RD STREET
Current Market Reports
2013 Annual Market Report