Louise joined Brown Harris Stevens in 2000 after a successful career on Wall Street, and immediately made her mark as a top Real Estate broker. She has been consistently honored for the most new sales in her Carnegie Hill office, selling over $100 million in residential properties and is a long-standing member of the Brown Harris Stevens Honor Roll. She was named the BHS Building Specialist for 167 East 67th Street in 2007 and was presented with the prestigious "2011 and 2012 Broker Specialist of the Year Award" for her work at this full service co-op. Louise has also been featured in The New York Times, New York Magazine, New York Post, The Daily News, Curbed New York and Scene Magazine. Additionally, she has appeared on HGTV's television series, "My House is Worth What?" and "Selling New York", which focus on high-end residential sales.
"Staging and Decluttering" is Louise's specialty which enables her to envision and maximize the full potential of properties. She believes these are vital elements to help a buyer imagine living in your home! Louise's passion for design developed from working at Ann Devlin Interiors, her mother's design firm. Her family also owned a successful real estate firm in her hometown of Manhasset, NY. Louise's extensive experience and knowledge of real estate, coupled with her finance background and friendly approach, allows her to ease customers and clients through the challenging process of choosing the ideal property or finding a qualified buyer. An honest and ethical businesswoman, she believes in smooth transactions without cutting corners and thoroughly enjoys providing exemplary customer service. Louise's talent and expertise for "making the sale" along with her love of Real Estate, make her a formidable, and sought-after broker.
In addition, Louise is an active member of the Real Estate Board of New York and a Certified Relocation Agent.
1121 Madison Avenue
New York, NY 10028
Brown Harris Stevens Residential Sales, LLC
Louise Devlin's Current Listings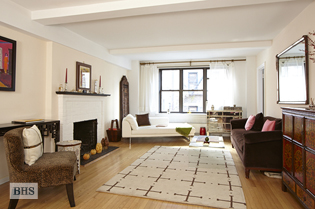 210 EAST 73RD STREET 7E COOPERATIVE
$719,000
Bedrooms: 1
Bathrooms: 1.0
ID: 9098869
Louise Devlin (212) 588-5622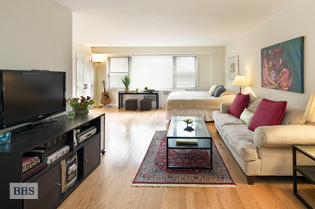 167 EAST 67TH STREET 14D COOPERATIVE
$429,000
Bedrooms: -
Bathrooms: 1.0
ID: 9330117
Louise Devlin (212) 588-5622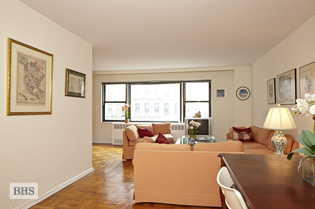 167 EAST 67TH STREET 5D COOPERATIVE
$425,000
Bedrooms: -
Bathrooms: 1.0
ID: 9062377
Louise Devlin (212) 588-5622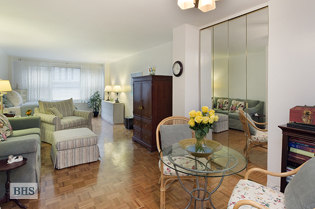 520 EAST 72ND STREET 6J COOPERATIVE
$325,000
Bedrooms: -
Bathrooms: 1.0
ID: 9342258
Louise Devlin (212) 588-5622
Listings Currently In Contract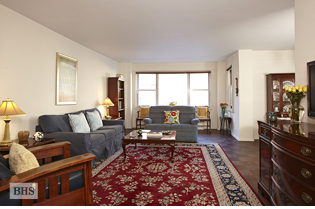 167 EAST 67TH STREET 7A COOPERATIVE
$1,149,000 - Contract Signed
Bedrooms: 2
Bathrooms: 2.0
ID: 9261849
Louise Devlin (212) 588-5622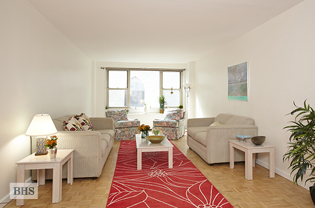 520 EAST 72ND STREET 4J COOPERATIVE
$316,500 - Contract Signed
Bedrooms: -
Bathrooms: 1.0
ID: 9173579
Louise Devlin (212) 588-5622
The following is a list of selected sold properties in which Louise Devlin has represented the seller, the buyer, or both:
COOPERATIVES AND CONDOMINIUMS
2 BEEKMAN PLACE, 8C
15 CENTRAL PARK WEST, 31B
117 EAST 18TH STREET, PH
200 EAST 32ND STREET, 27C
225 EAST 36TH STREET, 6H
311 EAST 38TH STREET, 11B
150 EAST 49TH STREET, 5A
310 EAST 49TH STREET, 2D
324 EAST 50TH STREET, 3B
415 EAST 52ND STREET, 10 H/C
424 EAST 52ND STREET, 9E
245 EAST 54TH STREET, 27R
245 EAST 54TH STREET, 27R
303 EAST 57TH STREET, 25J
18 EAST 63RD STREET, 4
26 EAST 63RD STREET, 2C
205 EAST 63RD STREET, 18D
205 EAST 63RD STREET, 18D
301 EAST 63RD STREET, 2B
167 EAST 67TH STREET, 11B
167 EAST 67TH STREET, 11C
167 EAST 67TH STREET, 12C
167 EAST 67TH STREET, 15B
167 EAST 67TH STREET, 15D
167 EAST 67TH STREET, 16B
167 EAST 67TH STREET, 16C
167 EAST 67TH STREET, 19A
167 EAST 67TH STREET, 20/21A
167 EAST 67TH STREET, 20/21C
167 EAST 67TH STREET, 2B
167 EAST 67TH STREET, 3A
167 EAST 67TH STREET, 3B
167 EAST 67TH STREET, 4A
167 EAST 67TH STREET, 5A
167 EAST 67TH STREET, 6F
167 EAST 67TH STREET, 7D
167 EAST 67TH STREET, 9E
315 EAST 68TH STREET, 7P
300 EAST 71ST STREET, 3F
165 EAST 72ND STREET, 8J
305 EAST 72ND STREET, 9F
360 EAST 72ND STREET, A803
520 EAST 72ND STREET, 10K
520 EAST 72ND STREET, 11L
520 EAST 72ND STREET, 12K
520 EAST 72ND STREET, 14D
520 EAST 72ND STREET, 15F
520 EAST 72ND STREET, 16C
520 EAST 72ND STREET, 16D
520 EAST 72ND STREET, 2D
520 EAST 72ND STREET, 2E
520 EAST 72ND STREET, 2R
520 EAST 72ND STREET, 2S
520 EAST 72ND STREET, 3BC
520 EAST 72ND STREET, 3D
520 EAST 72ND STREET, 3S
520 EAST 72ND STREET, 4J
520 EAST 72ND STREET, 4L
520 EAST 72ND STREET, 4S
520 EAST 72ND STREET, 5L
520 EAST 72ND STREET, 6D
520 EAST 72ND STREET, 6G
520 EAST 72ND STREET, 6R
520 EAST 72ND STREET, 7G
520 EAST 72ND STREET, 7R
520 EAST 72ND STREET, 7S
520 EAST 72ND STREET, 8B
520 EAST 72ND STREET, 8E
520 EAST 72ND STREET, 8N
520 EAST 72ND STREET, 8P
520 EAST 72ND STREET, 9M
520 EAST 72ND STREET, LP
520 EAST 72ND STREET, PHA
524 EAST 72ND STREET, 39ABG
541 EAST 72ND STREET, 1E/1R
210 EAST 73RD STREET, 1E
210 EAST 73RD STREET, 2H
210 EAST 73RD STREET, 4E
210 EAST 73RD STREET, 5E
343 EAST 74TH STREET, 18A
196 EAST 75TH STREET, 4G
71 EAST 77TH STREET, 8B
230 EAST 79TH STREET, 18F
301 EAST 79TH STREET, 20R
301 EAST 79TH STREET, 7G
301 EAST 79TH STREET, 7J
505 EAST 82ND STREET, 4F
300 EAST 85TH STREET, 2602
435 EAST 85TH STREET, 3A
510 EAST 86TH STREET, 7D
305 EAST 88TH STREET, 3F
315 EAST 88TH STREET, 3H
124 EAST 91ST STREET, 6CD
340 EAST 93RD STREET, 3B
10 EAST END AVENUE, 3L
55 EAST END AVENUE, 4G
542 LAGUARDIA PLACE, 5B
935 PARK AVENUE, 12B
1150 PARK AVENUE, 10C
14 SUTTON PLACE SOUTH, 11F
14 SUTTON PLACE SOUTH, 12A
14 SUTTON PLACE SOUTH, 6F
14 SUTTON PLACE SOUTH, 6F
36 SUTTON PLACE SOUTH, 12D
1641 THIRD AVENUE, 14C
58 WEST 58TH STREET, 33C
6 WEST 71ST STREET, 2B
305 WEST 86TH STREET, 4C
426 WEST BROADWAY, 2A
1725 YORK AVENUE, 33G
TOWNHOUSES
66 CHARLES STREET
118 EAST 30TH STREET
365 EAST62ND STREET