Paula Del Nunzio
Licensed Associate Real Estate Broker
pdelnunzio@bhsusa.com
212-906-9207 c: 917-826-9485
Languages Spoken: FRENCH, SPANISH, ENGLISH
Paula Del Nunzio has specialized in townhouses, penthouses and "townhouse equivalent" spaces for the past 20 years. Her encyclopedic knowledge of the townhouse market is a unique benefit to sellers as well as buyers
Since just 2006, Paula has closed over $912 million in only 57 townhouse sales, and achieved an average of 94% of the last asking price. Awarded the Broker of the Year by BHS in 2008, Paula was also recognized by BHS in 2012 as Townhouse Broker of the Year and in 2011 and 2008 she was recognized for completing the Highest Resale of a Condominium in Manhattan, most recently for her $24 million sale of a high-floor apartment at 15 Central Park West.
In June 2013 Paula set the record for the highest price per square foot ever paid for a townhouse, representing the seller in the sale of 21 Beekman Place for $34,350,000 or $4,754 per square foot. In her career Paula has sold six (6) townhouses over $40,000,000 and completed eighteen (18) sales over $20,000,000, which include condominiums and cooperatives.
Paula has represented the sellers of eight (8) of the highest townhouse sales ever achieved, including the record sale of The Harkness Mansion at 4 East 75th Street for $53 million and the unique achievement of selling 1009 Fifth Avenue, The Duke-Semans Mansion, first in 2006 for $40 million then reselling it in 2010 for $44 million, an increase of 10 percent.
Paula's record-setting townhouse sales include:
The Harkness Mansion: 50' wide, sold for $53 million, the record townhouse sale in New York

The Milbank Mansion: 48' wide 22,000sf mansion off Fifth Avenue, sold for $49 million

The Duke-Semans Mansion: 19,350sf corner mansion sold for $44 million

The Stanford White Mansion: 15,225sf mansion with original details and floor plan sold for $42 million

1014 Madison Avenue: A 25' wide mixed-use townhouse, sold for $41 million

The Duke-Semans Mansion: 27' wide building on Fifth Avenue, sold for $40 million in 2006

18 East 80th Street Townhouse: triple-mint six-story 25' wide, sold for $37.5 million

The John Duncan Mansion: 25' wide just off Fifth Avenue sold for $35 million

The Town Club: A 50' wide Delano & Aldrich masterpiece of 28,000sf
Paula has sold 97 townhouses in her career and, including sales of luxury condominiums and cooperatives, has brokered sales in excess of $2 billion in volume.
In 2009, 2010, and 2011, Paula was listed in the New York Observer's list of the 100 Most Powerful People in Real Estate. Frequently appearing on CNBC's Power Lunch, Paula has also appeared in the press on the subject of luxury real estate on the front page of The New York Times, New York Magazine, the New York Observer and in television segments for CNN, NBC, MSNBC, Fox, Fuji TV, and several Russian and Mid-East media outlets.
Her background is varied. Having graduated from Vassar College with a BA in Literature, she went on to study chemistry at Columbia University and then film production and finance at The New School. She has been the Vice President of TV and Film Production at Wells, Rich, Greene Advertising in Los Angeles, and the Executive Producer at Ogilvy & Mather Advertising for the Mattel, Honda, Max Factor, and Proctor & Gamble accounts. In addition, she wrote and produced trailers for over 20 Columbia Pictures feature films. Ms. Del Nunzio's 14-year career in advertising gave her the background to create proven, successful marketing campaigns for high-end properties.
Residing in Los Angeles for ten years, as well as in London and Hamburg, Ms. Del Nunzio has studied French, Spanish, German and Russian. She is a member of the New York Landmarks Conservancy, Vassar Club, American Irish Society and is on the Board of Trustees of The Kaufman Center. She is a preservationist, with a country home in Millbrook, and her interests include reading on historical subjects, chess, tennis and riding Polish Arabians.
In the News
445 Park Avenue
New York, NY 10022
Brown Harris Stevens Residential Sales, LLC
Récemment, Madame Del Nunzio a vendu en quelques années pour plus de 70 millions de dollars de maisons de ville, de penthouses et d'espaces « équivalents à des maisons de ville », catégorie de produit dans lequel elle s'est spécialisée au cours de sa carrière de plus de dix ans dans l'immobilier. Madame Del Nunzio est entrée chez Brown Harris Stevens en 1995 comme directrice et spécialiste en maisons de ville.
Ses études et son expérience sont variées. Ayant obtenu sa licence ès arts en littérature de Vassar College, elle a ensuite étudié la chimie à l'université Columbia puis ensuite la production cinématographique et la finance appliquée à ce domaine à la New School for Social Research. Elle a été éditrice associée dans une maison d'édition, New Directions, vice-présidente du département production Télévision et Films dans la firme de publicité Wells, Rich, Greene Advertising à Los Angeles, enfin productrice déléguée chez Ogilvy & Mather Advertising responsable des comptes Mattel, Honda, Max Factor, Gallo et Procter & Gamble. Elle a de plus écrit et produit des introductions et des bandes-annonces pour vingt et un long-métrages de Columbia Pictures. La carrière de Madame Del Nunzio qui s'étend sur quatorze années dans la publicité a été la base de campagnes marketing particulièrement couronnées de succès qu'elle a créées pour des biens immobiliers de haut de gamme.
Ayant vécu à Los Angeles pendant dix ans, ainsi qu'à Londres et à Hambourg, Madame Del Nunzio a étudié le français, l'espagnol, l'allemand et le russe. Membre de la commission de conservation des monuments historiques de New York, du Vassar Club, de l'association Amérique-Irlande, elle est en faveur de la conservation ; elle possède une maison de campagne bâtie en 1773 appelée Calendar House qui est située dans le comté de Columbia et qui est inscrite auprès de l'association d'histoire de l'État de New York (New York State Historical Society). Ses champs d'intérêts couvrent la lecture, le tennis et l'équitation, particulièrement les chevaux polono-arabes.
En los últimos años, Paula ha vendido más de $70 millones en chalets adosados, áticos de lujo y espacios "equivalentes a chalets adosados"; las categorías de productos en las que se ha especializado en más de diez años de carrera en bienes raíces. Paula se incorporó a Brown Harris Stevens en 1995 como Directora y Especialista en Chalets Adosados.
Sus antecedentes son diversos. Después de graduarse de la Universidad Vassar con una licenciatura en Literatura, estudió Química en la Universidad de Columbia y luego Finanzas y Producción de Películas en el Nuevo Colegio de Investigación Social. Ha sido Editora Asociada en la editorial New Directions; Vicepresidente de Televisión y Producción de Películas de Wells, Rich, Greene Advertising en Los Ángeles; y Productora Ejecutiva de Ogilvy & Mather Advertising, para las cuentas Mattel, Honda, Max Factor, Gallo y Procter & Gamble. Además, escribió y produjo avances y sinopsis para veintiún películas de largometraje de Columbia Pictures. Catorce años de carrera en publicidad le han brindado a Paula los antecedentes para crear campañas de mercadotecnia excepcionalmente exitosas para propiedades de bienes raíces de nivel alto.
Vivió en Los Ángeles durante diez años, así como en Londres y Hamburgo, y ha estudiado francés, español, alemán y ruso. Es miembro de Conservación de Sitios Históricos de Nueva York, Club Vassar, Sociedad Irlandesa Estadounidense y dado que está a favor de la preservación, tiene una casa de campo en Columbia County construida en1773 llamada Calendar House, que está registrada en la Sociedad Histórica del Estado de Nueva York. Sus intereses incluyen leer, jugar al tenis y montar caballos árabes polacos.
Paula Del Nunzio's Current Listings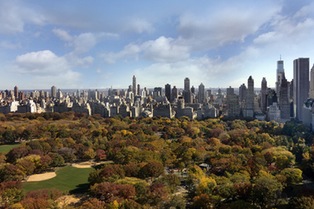 15 CENTRAL PARK WEST CONDOMINIUM
$70,000,000
Bedrooms: 5
Bathrooms: 5.5
ID: 9305458
Paula Del Nunzio (212) 906-9207
EAST 70TH STREET TOWNHOUSE
$36,000,000
Bedrooms: -
Bathrooms: -
ID: 9250826
Paula Del Nunzio (212) 906-9207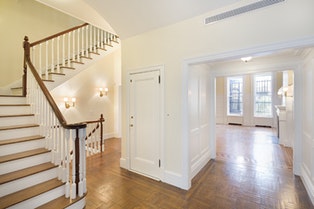 EAST 94TH STREET TOWNHOUSE
$24,000,000
Bedrooms: -
Bathrooms: -
ID: 9106891
Paula Del Nunzio (212) 906-9207
11 EAST 70TH STREET CONDOMINIUM
$23,000,000
Bedrooms: -
Bathrooms: 1.5
ID: 9323041
Paula Del Nunzio (212) 906-9207
EAST 93RD STREET TOWNHOUSE
$21,000,000
Bedrooms: -
Bathrooms: -
ID: 8612109
Paula Del Nunzio (212) 906-9207
GREENWICH STREET TOWNHOUSE
$19,500,000
Bedrooms: -
Bathrooms: -
ID: 3850292
Paula Del Nunzio (212) 906-9207
Shirley A. Mueller (212) 906-0561
15 CENTRAL PARK WEST CONDOMINIUM
$19,000,000
Bedrooms: 3
Bathrooms: 3.5
ID: 9261361
Paula Del Nunzio (212) 906-9207
Shirley A. Mueller (212) 906-0561
EAST 62ND STREET TOWNHOUSE
$8,950,000
Bedrooms: -
Bathrooms: -
ID: 3427935
Paula Del Nunzio (212) 906-9207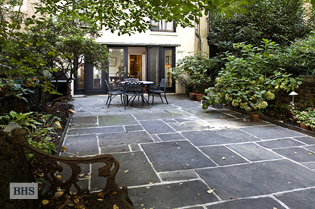 EAST 48TH STREET TOWNHOUSE
$5,750,000
Bedrooms: -
Bathrooms: -
ID: 9240933
Paula Del Nunzio (212) 906-9207
205 WEST 57TH STREET COOPERATIVE
$5,400,000
Bedrooms: 2
Bathrooms: 3.5
ID: 1067608
Paula Del Nunzio (212) 906-9207
10 MITCHELL PLACE COOPERATIVE
$599,000
Bedrooms: 1
Bathrooms: 1.0
ID: 4005730
Paula Del Nunzio (212) 906-9207
Robert D. Dienes (212) 906-9375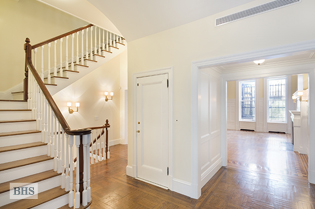 EAST 94TH STREET RENTAL
$80,000
Bedrooms: 6
Bathrooms: 6.5
ID: 9106847
Paula Del Nunzio (212) 906-9207
Listings Currently In Contract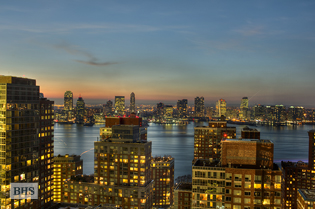 101 WARREN STREET, MNHT CONDOMINIUM
$5,625,000 - Contract Signed
Bedrooms: 3
Bathrooms: 3.5
ID: 3596897
Paula Del Nunzio (212) 906-9207
The following is a list of selected sold properties in which Paula Del Nunzio has represented the seller, the buyer, or both:
COOPERATIVES AND CONDOMINIUMS
1 CENTRAL PARK SOUTH, 1403
150 CENTRAL PARK SOUTH, 2804
160 CENTRAL PARK SOUTH, 2303/2305
1 CENTRAL PARK WEST, 45A
1 CENTRAL PARK WEST, 45D
15 CENTRAL PARK WEST, 2A
15 CENTRAL PARK WEST, 31D
15 CENTRAL PARK WEST, 37C
65 CENTRAL PARK WEST, 3C
80 COLUMBUS CIRCLE, 71C
230 EAST 12TH STREET, 3B
123 EAST 37TH STREET, 1B
433 EAST 51ST STREET, PHA
117 EAST 57TH STREET, 33B
303 EAST 57TH STREET, PH/47A
410 EAST 57TH STREET, 14C
188 EAST 64TH STREET, 3501/02/34
137 EAST 66TH STREET, PHB
233 EAST 69TH STREET, 2-O
160 EAST 72ND STREET, 6FL
524 EAST 72ND STREET, 38A/B/G
57 EAST 73RD STREET, PH
345 EAST 73RD STREET, 11C
300 EAST 77TH STREET, 20B
3 EAST 78TH STREET, 5A/B
2 EAST 88TH STREET, 10FL
2 EAST 88TH STREET, 3
43 FIFTH AVENUE, 5W
372 FIFTH AVENUE, 8N
445 FIFTH AVENUE, 31G
721 FIFTH AVENUE, 30A
721 FIFTH AVENUE, 30B
781 FIFTH AVENUE, 1601
781 FIFTH AVENUE, 1604
828 FIFTH AVENUE, 3/4FL
828 FIFTH AVENUE, 3/4FL
828 FIFTH AVENUE, 34D
828 FIFTH AVENUE, 4FL
828 FIFTH AVENUE, PARLOUR
1010 FIFTH AVENUE, 12D
10 MITCHELL PLACE, 2E
25 NORTH MOORE STREET, 14FL
25 NORTH MOORE STREET, 14FL
27 NORTH MOORE STREET, PH1
515 PARK AVENUE, 12FLR
515 PARK AVENUE, 8B
525 PARK AVENUE, PHC
610 PARK AVENUE, 5F
778 PARK AVENUE, MAIS
1021 PARK AVENUE, 8/9B
140 RIVERSIDE DRIVE, 10C
140 RIVERSIDE DRIVE, 10C
1 SUTTON PLACE SOUTH, 7C
45 SUTTON PLACE SOUTH, 18A
870 UNITED NATIONS PLAZA, 27E
65 WEST 13TH STREET, 10B
65 WEST 13TH STREET, 10C
112 WEST 56TH STREET, 21N
43 WEST 61ST STREET, 12C
130 WEST 67TH STREET, 7M/L
12 WEST 72ND STREET, 9E
322 WEST 72ND STREET, PHA
316 WEST 79TH STREET, 12E
316 WEST 79TH STREET, 3W
243 WEST END AVENUE, MAIS
260 WEST END AVENUE, 11A
TOWNHOUSES
27 BANK STREET
113 BANK STREET
113 BANK STREET
21 BEEKMAN PLACE
67 CHARLES STREET
310 EAST 18TH STREET
157 EAST 35TH STREET
239 EAST 48TH STREET
407 EAST 58TH STREET
157 EAST 61ST STREET
158 EAST 61ST STREET
159 EAST 61ST STREET
160 EAST 61ST STREET
207 EAST 61ST STREET
221 EAST 61ST STREET
232 EAST 61ST STREET
234 EAST 61ST STREET
240 EAST 61ST STREET
8 EAST 62ND STREET
207 EAST 62ND STREET
229 EAST 62ND STREET
233 EAST 62ND STREET
246 EAST 62ND STREET
12 EAST 63RD STREET
232 EAST 63RD STREET
26 EAST 64TH STREET
116 EAST 64TH STREET
175 EAST 64TH STREET
178 EAST 64TH STREET
114 EAST 65TH STREET
132 EAST 65TH STREET
14 EAST 67TH STREET
49 EAST 67TH STREET
49 EAST 67TH STREET
9 EAST 69TH STREET
33 EAST 69TH STREET
109 EAST 69TH STREET
117 EAST 69TH STREET
41 EAST 70TH STREET
116 EAST 70TH STREET
174 EAST 70TH STREET
151 EAST 72ND STREET
26 EAST 73RD STREET
57 EAST 73RD STREET
57 EAST 73RD STREET
127 EAST 73RD STREET
18 EAST 74TH STREET
34 EAST 74TH STREET
45 EAST 74TH STREET
45 EAST 74TH STREET
48 EAST 74TH STREET
4 EAST 75TH STREET
180 EAST 75TH STREET
75 EAST 77TH STREET
12 EAST 78TH STREET
12 EAST 78TH STREET
112 EAST 78TH STREET
121 EAST 78TH STREET
122 EAST 78TH STREET
160 EAST 78TH STREET
161 EAST 78TH STREET
163 EAST 78TH STREET
18 EAST 80TH STREET
117 EAST 80TH STREET
127 EAST 80TH STREET
134 EAST 80TH STREET
111 EAST 81ST STREET
2 EAST 82ND STREET
118 EAST 82ND STREET
9 EAST 86TH STREET
432 EAST 87TH STREET
443 EAST 87TH STREET
506 EAST 87TH STREET
550 EAST 87TH STREET
5 EAST 92ND STREET
20 EAST 93RD STREET
14 EAST 94TH STREET
150 EAST END AVENUE
973 FIFTH AVENUE
1009 FIFTH AVENUE
1009 FIFTH AVENUE
19 JAY STREET
1382 LEXINGTON AVENUE
45 MONTGOMERY PLACE
709 PARK AVENUE
711 PARK AVENUE
25 STUYVESANT STREET
9 SUTTON SQUARE
14 SUTTON SQUARE
226 WEST 10TH STREET
312 WEST 11TH STREET
11 WEST 12TH STREET
16 WEST 12TH STREET
19 WEST 12TH STREET
42 WEST 12TH STREET
21 WEST 35TH STREET
247 WEST 4TH STREET
51 WEST 71ST STREET
151 WEST 71TH STREET