Elizabeth Celano
Senior Vice President
Licensed Associate Real Estate Broker
ecelano@bhsusa.com
718-858-5906
In our rapidly changing world it's a difficult decision choosing a real estate agent who you like and trust, to find the home of your dreams or to represent and market one of your most valuable possessions.
My name is Elizabeth Celano and I am a graduate of the Realtors Institute and have the GRI designation after my name. I am Canadian and my background is in Mechanical Engineering. I sold my industrial distribution firm in 1989 and retired for a few years. Retirement did not suit my disposition so I began a second career in real estate in 1992.
I love what I do. I try to listen to my customers and clients' needs and maintain a high level of service until the job is done. A large portion of my business is referrals from satisfied customers.
I have loved being a Brooklyn Heights resident for 25 years. I have two grown children and four grandchildren.
I have consistently been a Brown Harris Stevens top producer, including both Brooklyn Heights Townhouse Broker of the Year, and Brooklyn Heights Listing Broker of the Year in 2005, and was the Top Listing Broker in Brooklyn Heights again last year.
129 Montague Street
Brooklyn, NY 11201
Brown Harris Stevens Brooklyn, LLC
Elizabeth Celano's Current Listings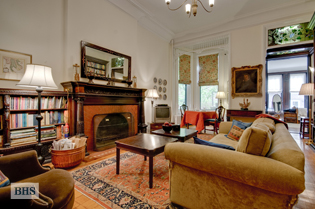 TRANQUIL ELEGANCE ON REMSEN STREET... COOPERATIVE
$695,000
Bedrooms: 1
Bathrooms: 1.0
ID: 4001953
Elizabeth Celano (718) 858-5906
Rhea Cohen (718) 858-5908
Listings Currently In Contract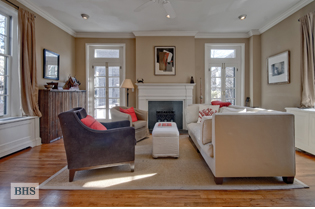 167 CLINTON STREET COOPERATIVE
$1,495,000 - Contract Signed
Bedrooms: 3
Bathrooms: 2.0
ID: 3767888
Elizabeth Celano (718) 858-5906
Jill Seligson Braver (718) 858-5905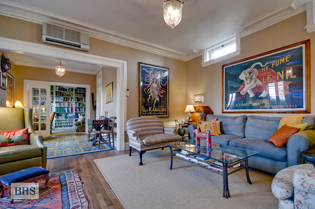 BROOKLYN HEIGHTS COOPERATIVE
$1,250,000 - Contract Signed
Bedrooms: 2
Bathrooms: 2.0
ID: 3569127
Elizabeth Celano (718) 858-5906
Jill Seligson Braver (718) 858-5905
The following is a list of selected sold properties in which Elizabeth Celano has represented the seller, the buyer, or both:
COOPERATIVES AND CONDOMINIUMS
40 3RD STREET, 1
85 8TH AVENUE, 2F
195 ADAMS STREET, 15A
215 ADAMS STREET, 8A
215 ADAMS STREET, 5C/D
423 ATLANTIC AVENUE, 2C
240 BALTIC STREET, 2
165 CARROLL STREET, 4
15 CLARK STREET, 2A
15 CLARK STREET, 2B
15 CLARK STREET, 2B
35 CLARK STREET, F1
35 CLARK STREET, E5
167 CLINTON STREET, 3
30 CLINTON STREET, 4AB
40 CLINTON STREET, 10F
40 CLINTON STREET, 8G
40 CLINTON STREET, 8F
129 COLUMBIA HEIGHTS, 22
190 COLUMBIA HEIGHTS, 4
49 COLUMBIA PLACE, 3
220 CONGRESS STREET, 4G
360 COURT STREET, 26
360 COURT STREET, 25
135 EASTERN PARKWAY, 111
41 EASTERN PARKWAY, E1
360 FURMAN STREET, 325
2 GRACE COURT, 1D
2 GRACE COURT, 1T
2 GRACE COURT, 3K
2 GRACE COURT, 3U
2 GRACE COURT, 3K
2 GRACE COURT, 1T
160 HENRY STREET, 4C
160 HENRY STREET, 4B
224 HENRY STREET, 2AB
224 HENRY STREET, 2AB
245 HENRY STREET, 6H
245 HENRY STREET, 5C
75 HENRY STREET, 10J
111 HICKS STREET, 10O
111 HICKS STREET, 14J
111 HICKS STREET, 27C
111 HICKS STREET, 10O
111 HICKS STREET, 4D
111 HICKS STREET, 9H
289 HICKS STREET, 3
309 HICKS STREET, 2
312 HICKS STREET, 4
313 HICKS STREET, 3
100 JAY STREET, 21H
150 JORALEMON STREET, 9H
75 LIVINGSTON STREET, 16D
75 LIVINGSTON STREET, 12A C
75 LIVINGSTON STREET, 6A
30 MONROE PLACE, 2A
105 MONTAGUE STREET, 201
105 MONTAGUE STREET, 602
105 MONTAGUE STREET, 402
28 OLD FULTON STREET, 3F
66 ORANGE STREET, 3A
66 ORANGE STREET, 4/5E
66 ORANGE STREET, 3B
66 ORANGE STREET, 4E
120 PACIFIC STREET, 1
121 PACIFIC STREET, P3B
123 PIERREPONT STREET, 1A
123 PIERREPONT STREET, 3A
19 PIERREPONT STREET, 4
60 PIERREPONT STREET, 2
71 PIERREPONT STREET, 4
80 PIERREPONT STREET, GARDEN
96 PIERREPONT STREET, 3
45 PINEAPPLE STREET, 4B
60 PINEAPPLE STREET, 6D
60 PINEAPPLE STREET, 3E
60 PINEAPPLE STREET, 5C
60 PINEAPPLE STREET, 6D
60 PINEAPPLE STREET, 5B
47 PLAZA STREET, 2B
55 POPLAR STREET, 4F
55 POPLAR STREET, 2G
75 POPLAR STREET, 3I
1 Quincy Street, 1B
25 REMSEN STREET, 5
25 REMSEN STREET, 3
25 REMSEN STREET, 4
87 REMSEN STREET, 3
96 REMSEN STREET, 2
280 SACKETT STREET, 2
27 SCHERMERHORN STREET, 4
27 SCHERMERHORN STREET, 4
8 SIDNEY PLACE, 5
26 STRONG PLACE, 2
26 STRONG PLACE, 5
223 UNION STREET, 2
301 WARREN STREET, 4
101 WARREN STREET, MNHT, 1010
106 WILLOW STREET, 3
115 WILLOW STREET, 6D
115 WILLOW STREET, 6E
115 WILLOW STREET, 4G
128 WILLOW STREET, 1C
128 WILLOW STREET, 6F
135 WILLOW STREET, 804
135 WILLOW STREET, 707
135 WILLOW STREET, 1001
149 WILLOW STREET, 2C
149 WILLOW STREET, 1B
TOWNHOUSES
450 8TH STREET
215 ADAMS STREET
218 CARROLL STREET
166 CLINTON STREET
53 CRANBERRY STREET
26 GARDEN PLACE
26 GARDEN PLACE
20 GRACE COURT ALLEY
175 LAFAYETTE
198 MIDWOOD STREET
36 ORANGE STREET
10 REMSEN STREET
47 SIDNEY PLACE
340 STATE STREET
266 VAN BUREN STREET
207 WASHINGTON
18 WILLOW PLACE
43 WILLOW STREET
43 WILLOW STREET
43 WILLOW STREET
237 WYCKOFF STREET