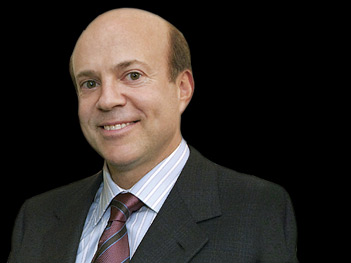 Arthur W. Zeckendorf
Co-Chairman, Terra Holdings
Arthur William Zeckendorf is an owner and Co-Chairman of Terra Holdings, LLC, a company that owns and operates several real estate service firms including Brown Harris Stevens, one of the oldest and largest residential and commercial real estate service providers in New York City with a staff of over 400 people operating in three states; Halstead Property, a residential brokerage and management company. The combination of Brown Harris Stevens and Halstead Property sold more than $3.2 billion of apartments and townhouses in Manhattan during the calendar year 2000. He is also owner and Co-Chairman of Zeckendorf Realty, L.P. and President of Vanderbilt Insurance.
Zeckendorf Realty, L.P. was founded in 1992 to manage the investments and developments of Arthur and William Lie Zeckendorf. Arthur Zeckendorf performed asset management and leasing for Worldwide Plaza from 1992 to 1998 and for the Gotham Condominium from 1992 to 1998.
Recent projects completed by Zeckendorf Realty, L.P. include the prestigious 515 Park Avenue. Arthur Zeckendorf is actively involved overseeing the development, construction and marketing and sales for this project.
In addition, Arthur Zeckendorf is performing the asset management for the Gotham Condominium, which was recently purchased by a group of investors including the principals of Zeckendorf Realty, L.P.
Prior to the formation of Zeckendorf Realty, L.P., Arthur Zeckendorf worked for the Zeckendorf Company from 1981 to 1991, a company owned by William Zeckendorf, Jr. In addition to running the construction department for 20 projects, Arthur Zeckendorf was the project manager in charge of development and sales and marketing on the Columbia Condominium (96th Street and Broadway-1981 to 1983), The Park Belvedere Condominium (79th Street and Columbus-1983 to 1985), The Vanderbilt Condominium (41st and Second Avenue-1986 to 1988), Zeckendorf Towers (1 Union Square-1986 to 1989-Main emphasis on sales and marketing), Central Park Place (57th Street and 8th Avenue-1987 to 1989), The Gotham Condominium (87th Street and Third Avenue) and the Four Seasons Hotel (57th Street and Park Avenue-1989 to 1992-Project Management).
Arthur Zeckendorf is a member of the Real Estate Board of New York and a trustee and member of the building committee for the American Scandinavian Foundation, which is constructing the Scandinavian House on Park Avenue and 38th Street.