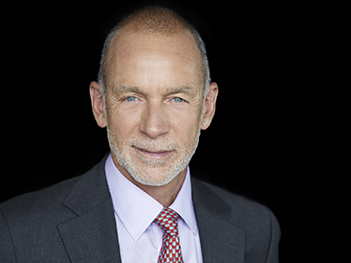 Hall F. Willkie
Co-President, Brown Harris Stevens
Licensed Real Estate Broker
hwillkie@bhsusa.com
212-906-9203
Hall Willkie is recognized as a leader and an innovator in Manhattan's very competitive and demanding high-end residential real estate market. As President of Brown Harris Stevens, Mr. Willkie oversees the Residential Sales Company and manages over 350 sales agents with sales totaling in excess of $4.2 billion. He serves as a Governor of the Real Estate Board of New York (REBNY), and has served as a Co-Chairman of the Board of Directors, Ethics Committee and Interfirm Committee. Mr. Willkie was honored with REBNY's prestigious Henry Forster Memorial Award.
Had the Kentucky-born Willkie chosen a profession other than real estate in which to make his name, it surely would have been in the world of horses. The Louisville native, raised on blue grass, schooled in Spain, Bermuda and the UK, and a graduate of the University of Indiana School of Business Administration, spent eighteen months as assistant manager of the Clear Springs Thoroughbred Breeding and Training Farms in Virginia. After college, he became an executive trainee with Federated Department Stores Inc, of Miami, Florida.
He began his real estate career as a sales agent with Stamford, Connecticut based William Pitt, Inc, where he was promoted to Sales Manager. He joined Sotheby's International Realty as Vice President/Director of its Western Division in the Los Angeles office. At Sotheby's his sales represented record-high prices for single-family homes. He returned east as Senior Vice President of Douglas Elliman and eventually Director of Residential Sales, before joining Brown Harris Stevens.
"Find out information first, and then communicate it. Stay on top of the market and be service-oriented. Get there first and take care of your client's needs to achieve their goals. Be professional and operate with integrity. These are what I consider the 'golden rules' of being a real estate agent," he says. Hall Willkie lives on Manhattan's East Side and on a working farm in upstate New York with chickens, ducks, and four horses, including 'heavy hunters' and a Percheron which he enjoys riding in his leisure time.