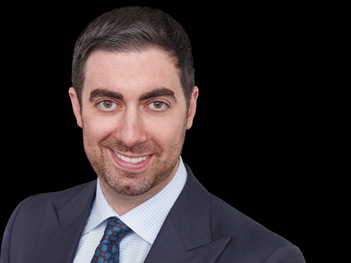 Matthew J. Leone brings a fresh marketing perspective and extensive knowledge of web technologies and techniques to Brown Harris Stevens that helps to set the company apart from its competitors. Creative and detail-oriented, he works tirelessly towards unique ways of approaching marketing. As the newly appointed Chief Marketing Officer, Matthew oversees the 26 member department and is responsible for the daily operational and creative direction of the marketing division.
Passionate about staying on top of the latest trends and integrating innovative solutions into all forms of marketing and technology, Matthew regularly appears as a panelist and speaker at Inman News Connect, as well as Leading Real Estate Companies of the World conferences, New York State Association of Realtors conventions, and Luxury Portfolio Summits speaking on concepts that will shape the future of real estate marketing and technology. He also currently serves on the Technology Advisory Council for Leading Real Estate Companies of the World regularly advising the global network on a variety of technology initiatives including the Inman News Content Advisory Board which counsels on the Inman Connect speakers and editorial direction of their news coverage. He has been routinely interviewed and quoted in media such as the Today Show, The New York Times, Wall Street Journal, AdWeek, CNBC, NY1, New York magazine, The Real Deal and many more.
Matthew started at Terra Holdings in 2004, was promoted to Marketing Manager in 2007 and then in 2011 to Director of Web Marketing and Social Media. In 2013, he was promoted to Senior Vice President of Digital Marketing. Prior to joining Terra, Matthew worked at the sports marketing firm, NSM. While at NSM, he gained experience in the various facets of the marketing mix by working directly with the events and marketing promotions for the Big East Conference basketball account as well as creating marketing proposals for PGA tour event sponsors. Graduating with honors from Marist College in Poughkeepsie, NY, Matthew earned a double concentration in marketing and finance.
Matthew currently resides in Westchester County, NY with his wife and 2 children.