Michael Bloom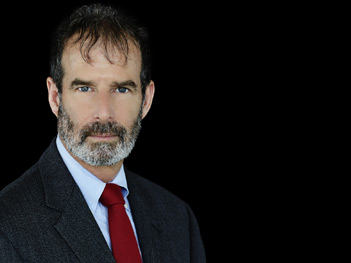 Michael Bloom
Executive Vice President
Corporate Administration
mbloom@bhsusa.com
212-906-9347
Michael's breadth of skill, professionalism, insight, and open door policy characterize his work with Mr. Willkie and with Co-President Bess Freedman, keeping sales systems finely tuned to the firm's most valuable resource, its top sales, administrative, executive and creative teams.
Michael Bloom serves as Executive Vice President for Corportate Administration of the residential sales company of Brown Harris Stevens, one of the oldest real estate service providers in New York City, whose parent company is Terra Holdings, LLC, one of the nation's most prominent privately held real estate service firms. He was appointed by President Hall F. Willkie, after serving ten years as Director of Information and three years as Managing Director of Administration, to support business advantages in technology, marketing, communications, accounting, research and personnel. Widely respected for his experience and dedication, Michael's breadth of skill, professionalism, insight, and open door policy characterize his work with Mr. Willkie and with Co-President Bess Freedman, keeping sales systems finely tuned to the firm's most valuable resource, its top sales, administrative, executive and creative teams.
First, Michael had helped create and maintain an advanced, proprietary residential property information system that was the basis for opportunities that online technology would bring to Brown Harris Stevens. He was responsible for the firm's residential property research materials, information and data, both in physical form and online. He oversaw RealPlus, the information database of residential sales and rental listings shared among the firm's brokerage, appraisal, and research divisions, website and marketing programs and shared with other brokerage firms through co-brokerage. He was responsible for information systems orientation and training provided to brokers and their assistants, sales agents, and staff as well as for operation of the listing data entry process and its personnel, and he established a series, FORUMS, a springboard for mastery of information systems and for initiatives in development of new systems and now an important, ongoing sales knowledgebase. He developed listings and media standards for launch of the firm's first website, and served as director of communication for a joint industry web site, the project of an industry task force, and he administered the firm's integration of the industry's listings exchange. He developed a rapid flow of information from the property listings database to the customer and established the firm's first in-house marketing publications department. His work with database administrators and graphic designers resulted in instant production of exclusive online marketing materials. He developed new methods to report residential sales transaction and market share data to owners and other executives. His collaboration with developers and web designers laid groundwork for the industry's first real-time real estate website and he produced tools for sharing residential sales website activity publicly in Market Pulse and for reporting it to clients and customers in Real Reports. His project management and production supervision gave new value, impact, and scope to annual sales meetings. He produced and directed the Brown Harris Stevens Portrait Project. For the Residental Division of the Real Estate Board of New York, Michael serves on its Residential Listing Services Vendors and Technology Committee. At Brown Harris Stevens working closely with co-chairman William L. Zeckendorf, Michael's most recent concentration on reSOURCE the powerful and dynamic new listing system has once again helped the team revolutionize the technologies of the firm. In 2017 Michael collaborated with Hall F. Willkie in the production of Partnering Worldwide to advertise the most striking online high-end listings in the world.
Michael's resilient work ethic was forged in the creative not for profit sector. He brought innovative management of special resources and depth of experience to Brown Harris Stevens after highly successful foundation service to the arts with organizations ranging from the John D. and Catherine T. MacArthur Foundation, Silicon Graphics Incorporated, Museum of Modern Art, the Public Broadcasting Service and the British Broadcasting Corporation, to the Aperture Foundation for Photography and the Visual Arts, the Sundance Institute, the National Endowment for the Arts, the Film Society of Lincoln Center and the New York Pubic Library for the Performing Arts. As an officer of arts service organizations and a commission chairman, he had worked with the National Office for Arts Accreditation to implement the first federal student financial aid from the US Department of Education for the training of dancers in the professional studio schools of our foremost artists, such as Merce Cunningham, the iconic, revolutionary American choreographer who helped theater audiences rethink the essence of dance and choreography, whom he supported as Cunningham's director of education and media, whose school he directed for nineteen years and whose legacy he is responsible for having done much to preserve. Michael has served as a director of 2wice Arts Foundation, which publishes an interdisciplinary journal in support of excellence in the performing and visual arts. He was invited by Judson Memorial Church in Greenwich Village to produce "Two Performances In Honor of Judson" where pioneering artists including Yvonne Rainer and Aileen Passloff who had their beginnings at Judson returned to perform or speak about their memories and about their collaborations during a period of political and social ferment.
Michael was born in Manhattan and graduated from Bard College in Annandale-on-Hudson, New York, and is married to Nicole Birmann Bloom of Paris who directs the Office of Performing Arts of the Cultural Services of the Embassy of France in New York.