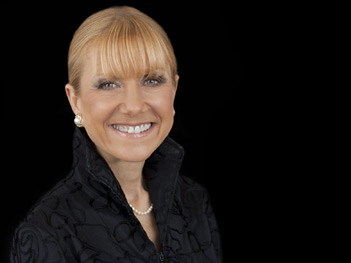 Ruth McCoy
Executive Vice President, Managing Director of Sales, East Side
Licensed Associate Real Estate Broker
rmccoy@bhsusa.com
212-906-0501
Ruth McCoy is Executive Vice President, Managing Director of Sales with Brown Harris Stevens and serves as a Director of Residential Sales for our Flagship office located at 445 Park Avenue. In this capacity, Ms. McCoy works closely with Brown Harris Stevens' President Hall Willkie in supervising this office where over 120 brokers specialize in the sale of cooperatives, condominiums and townhouses. Prior to this position Ms. McCoy successfully ran Brown Harris Stevens' Downtown Residential Sales Division located in Greenwich Village.

Ms. McCoy began her career in residential real estate in Manhattan in 1982. She has worked as director of sales and leasing, handled corporate relocation and co-op and condominium conversions. She was previously Executive Director of Feathered Nest where she oversaw day-to-day operations as well as long-term planning and projections. Her prior Manhattan real estate experience includes her work with Douglas Elliman, William B. May and the developer David Walentas.

An active member of the Real Estate Board of New York, she serves on several committees, has lectured, conducted seminars and teaches continuing education for New York State licensed sales agents and brokers. The industry honored Ruth in 2016 with the prestigious Henry Forster Award, presented by the Board for her outstanding record of achievement in residential real estate, for having displayed the character and conduct that have brought credit to the profession and for her long standing commitment to charity work in our community.

Never believing you can get too much of New York City, Ms. McCoy lives in Manhattan where she and her husband make their home.