Our Agents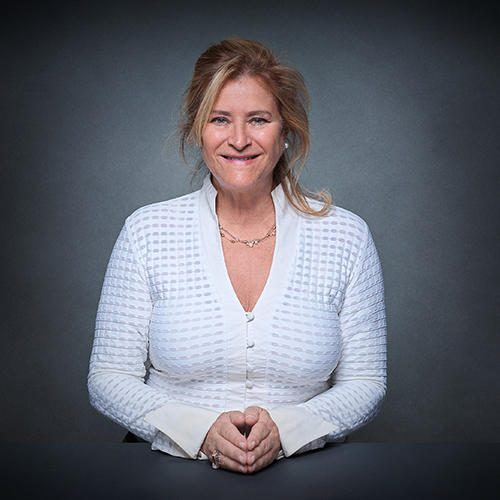 Ellen Devens
NYRS, Licensed Associate Real Estate Broker edevens@bhsusa.com
o: 212-452-6240
m: 646-425-5330

"Ellen is fantastic and a pleasure to work with. She went "above and beyond" to quickly find us our dream pied-a-terre. We are from out of town and she found the perfect apartment for us. Her awareness of pricing was invaluable. Ellen made the experience smooth and easy. Shortly after she helped us, Ellen helped our son buy his apartment. That was a very complex situation that required knowledge, patience, professionalism, finesse and years of experience. She came through for him too! I highly recommend her." – Sue and Art
"Ellen Devens is the consummate Real Estate professional. Her...
"Ellen is fantastic and a pleasure to work with. She went "above and beyond" to quickly find us our dream pied-a-terre. We are from out of town and she found the perfect apartment for us. Her awareness of pricing was invaluable. Ellen made the experience smooth and easy. Shortly after she helped us, Ellen helped our son buy his apartment. That was a very complex situation that required knowledge, patience, professionalism, finesse and years of experience. She came through for him too! I highly recommend her." – Sue and Art
"Ellen Devens is the consummate Real Estate professional. Her professionalism is exemplified by the fact that she understands the extremely unique New York market and the distinctions among the city's various neighborhoods. She brings exceptional creativity to the marketing of an apartment. She is also able to instantly understand what a customer seeks. All of this results in the quick sale of a listed apartment or the quick hunt for a purchase. Ellen painlessly sold my unit during a down market, and then worked tirelessly with me in a search for a new apartment." - Susan Benton, NYC "Ellen navigated the quirky NYC real-estate market like a true professional. She helped our family to secure a beautiful, appropriately priced condominium for our son who recently graduated from college. Living over 1,500 miles away, she was always available via telephone or email to respond to questions, offer feedback and at times, just hold my hand. Importantly, she was a great listener and found properties that met our parameters. I had worked with a broker from another agency before and felt I was talking to a wall. When my husband and I traveled to NYC she filled our day with appropriate properties to see. She valued our time. We were thrilled with the outcome. Ellen functioned as a consummate realtor, mother to my son and savvy negotiator. I would recommend her to my friends and intend to ask her to help us when we resettle in NYC." - Jacqui, Florida
"Ellen is an honest and a meticulous broker. My husband and I met Ellen at the Open House. They were two apartments next to each other owned by two different sellers and she had the listing for both the apartments. We felt so comfortable with her that we decided to retain her as our broker. It was a complex transaction as it involved simultaneous closings and she worked with all parties to ensure that it went smoothly. She was responsive and on top of things at all times." - Priya H. NYC
"I live on the West Coast and wanted to sell my NYC apartment. As an out-of-towner, I needed to trust that my broker would give me accurate guidance about timing, pricing, and marketing. Ellen did all that, and more. I knew that I could count on her to understand my concerns and educate me about the nuances in the real estate market, but even more important, I knew that Ellen represented my interests as a seller--every step of the way. She also did a superb job ensuring that the transaction met the high standards of the co-op board. I couldn't be happier with her diligence, her professionalism, and our result." - Margaret, California
Since 2002, Ellen's real estate practice has been built on financial expertise, creative marketing and integrity. To help her clients meet their goals, Ellen brings a blend of intuition, pragmatic insight and an astute sense of pricing to the purchasing and selling process. With 25 years of success as a consumer marketing executive, she delivers a highly creative approach often incorporating multiple strategies. Her seasoned negotiation skills, in-depth knowledge of product and inventory, across neighborhoods along with a business approach to quality process ensures a smooth transaction during all phases of the purchasing and selling cycle.
Ellen views residential property as a home but equally important as equity in a portfolio. In this business, timing is critical to ensure swift selling and smart purchasing. Her comprehensive knowledge of marketplace economics and her daily monitoring of pricing and property status, results in the real-time guidance she is able to offer clients.
Ellen's clients will tell you that she has an amazing eye, makes the process of selling or buying seem effortless and is diligent on their behalf. Trained in the Five Mindfulness Trainings she brings her clients an awareness and clarity of the marketplace and shepherds them calmly through the phases of buying and selling from planning, analysis and negotiation to impeccable board package preparation and closing.
She is passionate about the arts, cooking and the environment. A third-generation New Yorker Ellen knows virtually every building and street in Manhattan.
She is a graduate of CUNY with a degree in Education, a member of the Textile Study Group of NY and The National Mah Jongg League. She is an active participant with her local elected officials, synagogue, community board and her Upper West Side cooperative, where she resides with her daughter and their Yorkshire Terrier. She is a member of the Parents Association of her daughter's school, Columbia Grammar and Preparatory.
Ellen is humbled to be serving as Chair of the Wonderful World: Friends of Music Therapy Inc. 2018 Gala supporting The Louis Armstrong Center for Music & Medicine (LACMM) at Highline Ballroom on October 15th.
Ms Devens is delighted to support Dr. Joanne Loewy and her powerful team offering the most current music psychotherapy techniques in clinical improvisation, music meditation, pain management, sedation, end-of-life and breathing using modalities of music and healing. From babies in incubators to patients receiving chemo, LACMM provides a broad range of services throughout the medical center and within the community.
Ellen volunteers and teaches a weekly collage and mixed media art class at Project Open, an outreach program for the elderly living in the 9000-resident Lincoln Towers complex on the Upper West Side.
Ellen Devens is a Licensed Associate Real Estate Broker at Brown Harris Stevens, where she represents clients nationally and internationally. She has a wide network of resources from international tax attorneys, board presidents and mortgage bankers to contractors, resident managers and architects.
445 Park Avenue
New York, NY 10022
Brown Harris Stevens Residential Sales, LLC
Sold Properties
The following is a list of selected sold properties in which Ellen Devens has represented the seller, the buyer, or both:
Cooperatives and Condominiums
101 CENTRAL PARK WEST, 4C
2 COLUMBUS AVENUE, 27A
2 COLUMBUS AVENUE, 4D
5 EAST 22ND STREET, 10D
45 EAST 25TH STREET, 32C
415 EAST 52ND STREET, 11C/A
415 EAST 52ND STREET, 12G/C
1035 FIFTH AVENUE, 5D
129 FIFTH AVENUE, 702
35 PARK AVENUE, 12A
35 PARK AVENUE, 15F
140 RIVERSIDE DRIVE, 18K
214 RIVERSIDE DRIVE, 214/215
14 SUTTON PLACE SOUTH, 6F
50 SUTTON PLACE SOUTH, 4D
50 SUTTON PLACE SOUTH, 11J
121 WEST 17TH STREET, 5B
121 WEST 17TH STREET, 5B
141 WEST 24TH STREET, 3
333 WEST 57TH STREET, 8A
12 WEST 72ND STREET, 16G
20 WEST 72ND STREET, 802/902
20 WEST 72ND STREET, 802/804
27 WEST 72ND STREET, 414
322 WEST 72ND STREET, 3A
139 WEST 85TH STREET, 2
345 WEST 88TH STREET, 7A
142 WEST END AVENUE, 19T
150 WEST END AVENUE, 24PR
150 WEST END AVENUE, 26M
160 WEST END AVENUE, 18H
160 WEST END AVENUE, 5N
165 WEST END AVENUE, 23P
165 WEST END AVENUE, 19A
185 WEST END AVENUE, 19J
185 WEST END AVENUE, 24G
205 WEST END AVENUE, 23P
205 WEST END AVENUE, 9J
205 WEST END AVENUE, 10D
645 WEST END AVENUE, 9E
645 WEST END AVENUE, 12D
755 WEST END AVENUE, 3B
Rentals
2109 BROADWAY, 16-02
111 EAST 75TH STREET, PHA
38 EAST 75TH STREET, BA/BB
27 WEST 72ND STREET, 414
Achievements and Recognition
BHS Annual Honor Roll 2014 to Present
Top Performing Broker since 2001
Significant Referral Business
Recent Press
Current Market Reports